At first glance, it appears that Michigan's dairy industry is a robust and innovative part of the state's economy. Michigan is one of three states — including Wisconsin and New York — that accounted for a 44-percent increase in U.S. milk production between 2010 and 2016.
What's more, Michigan's dairy herd numbers 423,000 animals, up from 300,000 head 20 years ago. Forty-one Michigan dairy farms have installed a total of 142 robotic milking systems, and the average Michigan cow produces 72.3 pounds of milk per day, compared to an average of 63.7 pounds per cow per day in the United States.
"On average, our cows produce approximately one gallon of milk more per day than the average cow around the country," says Ernie Birchmeier, a dairy and livestock specialist at the Michigan Farm Bureau in Lansing, the state's largest general farm organization. "That's because we have outstanding farmers in Michigan who know how to manage those cows appropriately and provide the proper care for them. Michigan's climate is also conducive to dairy cows. We have ample water supplies, and the ability to grow the right kind of hay and corn." 
Yet, a closer look shows obstacles that are currently taking a toll on Michigan dairy farmers. Approximately 150 dairy farms have closed in the past 12 months, according to the Michigan Farm Bureau, leaving only 1,315 licensed operations in the state — a 10-percent decline. What seems an impressive herd of 423,000 is actually 5,000 fewer than in 2017.
The root of the problem, according to farmers and dairy experts, is an oversupply of milk and the lack of processing capacity in the state. Even with 96 dairy processing plants that produce fluid milk, yogurt, cottage cheese, sour cream, butter, milk powder, cheese, and ice cream, the system can't keep up. Michigan cows produce some 33 million pounds of milk per day, but the state's processing capacity is limited to 27 million pounds per day. That deficit, combined with global overproduction and trade barriers, has led to a four-year slump in Michigan milk prices.
The average price of  Michigan milk in September 2018 (the latest data available), known in the industry as the "mailbox price," was $14.81 per hundredweight, according to industry journal Hoard's Dairyman. A hundredweight, or 100 pounds, is the unit of milk for which dairy farmers are paid. By comparison, the August mailbox price in Wisconsin was $16.09 per hundredweight and it was $15.14 in Ohio.
"We're losing money," says Roy Kresge, who grew up on a dairy farm and bought his 240-acre operation in St. Johns 27 years ago. "A low price four or five years ago was $18 (for) a hundred pounds of milk. For the last four years there have been one or two times it's gotten up to $16 or $16.50 for a month or two, but for the most part, for four years it's been below $15 (for) a hundred pounds."
Kresge says his bills are mounting, including labor costs for chopping corn silage, and it's taxing his budget. "We've been meeting with the Michigan State Extension specialist to help us figure out what to do," he says. "He's gone through our financials and found that we need $2 more per 100 pounds of milk — $17 per 100 pounds — just to break even."
It's estimated that Michigan's farm milk price is about $1 to $1.50 lower per hundredweight than it should be, relative to surrounding states. "That's because Michigan farmers are having to pay a lot more money to have their milk hauled to someplace where it can be processed, or because they're having to dump it," says Chris Wolf, a professor in Michigan State University's College of Agriculture and Natural Resources who studies dairy finance and farm management. "If we're sending 100 truckloads of milk a day to a cheese plant in Wisconsin, which we are on some days, that's an extra $2 per 100 pounds of milk. All of that cost gets spread across everybody, so we end up with a 6- to 10-percent lower milk price than we should have relative to Indiana, Ohio, or Wisconsin."
In both good times and bad, the incentive is to add cows because milk production means revenue, albeit sometimes meager, to sustain the country's 40,219 dairy farms, 97 percent of  which are family owned and operated. 
"When milk prices were good, farmers continued to expand," Birchmeier says. "But then, as the price per hundredweight was coming down, in order to continue to generate revenue, farmers continued to add a few more cows to try to pay those bills. Eventually it all compounded on top of each other and we were left with an oversupply and decreased milk prices."
One market being targeted by the U.S. dairy lobby is Asia, where the morning meal typically eschews milk products. Twenty years ago, only 2 to 3 percent of the U.S. milk supply was exported in the form of dairy products, according to Hoard's Dairyman. That rose to around 18 percent several years ago, but today it's hovering between 12 percent and 15 percent.
"One day each week, every U.S. cow produces milk for a foreign customer," says Corey Geiger, managing editor at Hoard's Dairyman. "That's going to be a part of our future." As of 2017, the latest data available, Mexico was the U.S.'s largest dairy export market with a value of $1.3 billion. That was followed by Southeast Asia ($690 million), Canada ($636 million), and China ($577 million).
Foreseeing a promising export market, industry observers say the United States-Mexico-Canada Agreement (USMCA) that replaced NAFTA and was signed by President Donald Trump in November 2018 holds significant promise for U.S. agriculture. In a statement, the office of the U.S. Trade Representative said: "This high-standard agreement opens new markets to expand United States food and agricultural exports and support food manufacturing and rural jobs."
Of particular interest to U.S. dairy farmers, the USMCA allows domestic products to gain access to an additional 3.6 percent of Canada's dairy market, a move that is said to be better than terms under the former Trans Pacific Partnership trade deal.
Canada also agreed to ensure that its price for skim milk solids used to produce nonfat dry milk, milk protein concentrates, and infant formula will be set no lower than a level based on the U.S. price for nonfat dry milk. All food and agricultural products that were not subject to tariffs under NAFTA will remain unchanged.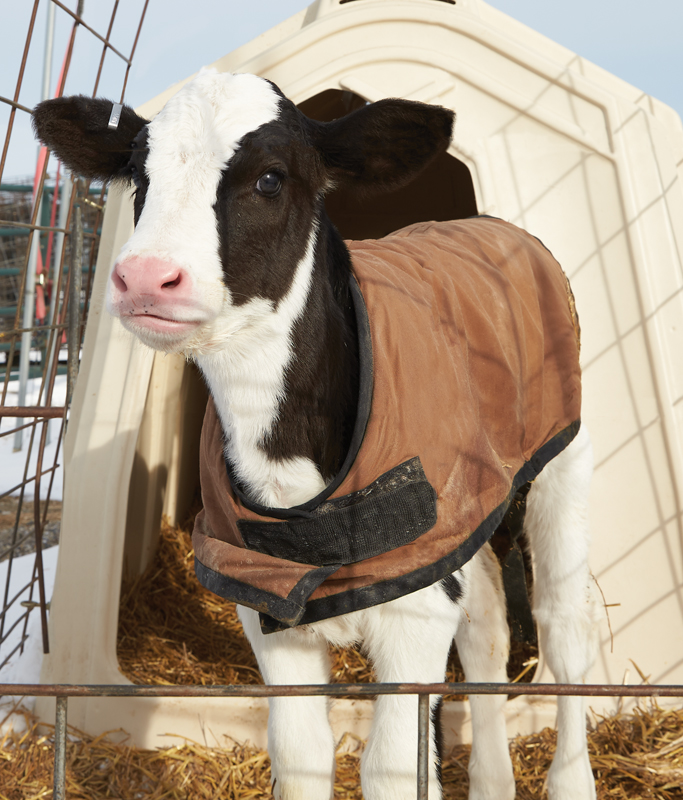 "Having increased access into Canada for Michigan dairy farmers is huge, but we need to continue to build on other markets, as well, like Europe and Asia," says John Kran, national legislative counsel of the Michigan Farm Bureau. "Mexico has traditionally been our largest overseas dairy market, so having some certainty that that continues is critical. The middle class around the world continues to grow, and those individuals that now have some disposable income are demanding more protein and variety in their diet, and we're well situated to help supply it."
The 2018 Farm Bill, which was signed by President Trump in late December, provides higher coverage levels of dairy insurance at more affordable rates. The bill also authorizes $20 million to provide outreach and technical assistance to diversify dairy product markets, develop higher-value uses for dairy products, and support processing and marketing innovation.
Legislation and greater access to world markets still might not be enough to raise Michigan milk prices. Investment in dairy processing capability might have a better chance of success.
Foremost Farms, a farmer-owned milk processing and marketing cooperative based in Wisconsin with 1,300 members and annual sales of $1.5 billion, announced last year the construction of a 55,000-square-foot milk processing plant in Greenville, near Grand Rapids, that will receive up to 6 million pounds of raw milk per day. It is anticipated that the project will generate a total capital investment of $57.9 million and create 33 jobs. The Michigan Strategic Fund approved a private activity bond inducement for the venture valued at up to $12 million, while the city of Greenville offered a 12-year tax abatement valued at $2.3 million.
In 2017, a Continental Dairy Facilities plant in Coopersville received a $2.4-million Michigan Business Development Program grant to upgrade its wastewater treatment facilities. Faced with increasing demand for its services and an at-capacity city wastewater system, the company had said it would have to expand out of state if its wastewater treatment facilities weren't updated. The plant produces more than 300,000 pounds of dry, nonfat milk per day.
But the biggest capacity news is taking place among farms in mid-Michigan. Glanbia, a global nutrition company based in Ireland, has partnered with milk cooperatives Select Milk Producers Inc. and Dairy Farmers of America to form Spartan Michigan. The new company will develop a $425-million, 146-acre dairy processing facility in St. Johns, which is expected to create more than 250 new jobs. The plant will process 8 million pounds of milk per day into 300 million pounds of cheese per year, as well as whey products for U.S. and international markets. When completed, the company says it will be among the largest dairy processing facilities in the country.
"In assessing investment opportunities, we focus on a positive business environment, top-class infrastructure, and access to skilled labor," says John Dardis, senior vice president of U.S. corporate affairs and communications at Glanbia. "As we examined a range of potential locations, Michigan became the obvious choice. Milk production in the state has been growing at a steady rate, with 7-percent growth in 2015 and approximately 6-percent growth in 2016, meaning the supply is there for a new plant."
In turn, Proliant Dairy Michigan is investing up to $85 million in a facility adjoining the Glanbia plant that will manufacture whey permeate, a byproduct of milk processing that's used in soups, sauces, powdered beverages, and animal feed. Both facilities are expected to be completed by  2021. The project is supported by an estimated $27.6 million in Michigan state grants and tax abatements.
"The St. Johns plant will raise the boats for everybody," says Chuck Courtade, region manager for the Dairy Farmers of America's Mideast Area. "Right now, it's a buyer's market with all this milk out there, and they're discounting the prices they pay us for the surplus milk. This extra capacity will help get us back to a normal market, and hopefully give us some more leverage in negotiating prices."
Birchmeier, of the Michigan Farm Bureau, reports the "plant by itself will use about a quarter of the milk produced in Michigan every day once it's up and running. That additional processing will be a welcome sight in terms of cutting down on transportation costs."
State officials believe the combined investments will result in a more favorable balance between milk production and processing, but they say there's a need for additional investment. "There will still be more opportunity to add processing," says Peter Anastor, director of the Michigan Department of Agriculture and Rural Development's Agriculture Development Division.
"We're working hard to keep bringing in additional processing capacity to capture the continued growth that's going to happen. We feel that even when these plants come on board, there still could be some opportunities for growth."
Until then, Michigan dairy farmers are playing a waiting game. Many might simply decide to liquidate their operations and retire, considering the average U.S. farmer is over 58 years old. Others are marking the time until milk prices return to a sustainable level, and banking on the continued global growth of dairy products even as the demand for milk itself wanes.
Even then, farms must be managed as astutely as any business. Nine years out of 10, farmers can lose money on their herds' corn feed crop. Robotic milking machines increase efficiency, but they represent a significant investment of around $200,000 each.
"I have confidence that things will improve," says John Kresge, whose 320-acre, 75-head Maplely Farm in St. Johns is six miles from his brother Roy's operation.
"I look at the long picture. Things will change. But this has been a long valley, and I have no idea how quickly it's going to turn around. My goal is to continue to hunker down and be careful and try to pay off my debt a little bit at a time. It's a vicious cycle, a tough situation. I'm convinced it's going to keep going up and down, and you just have to be ready for both."
Facebook Comments