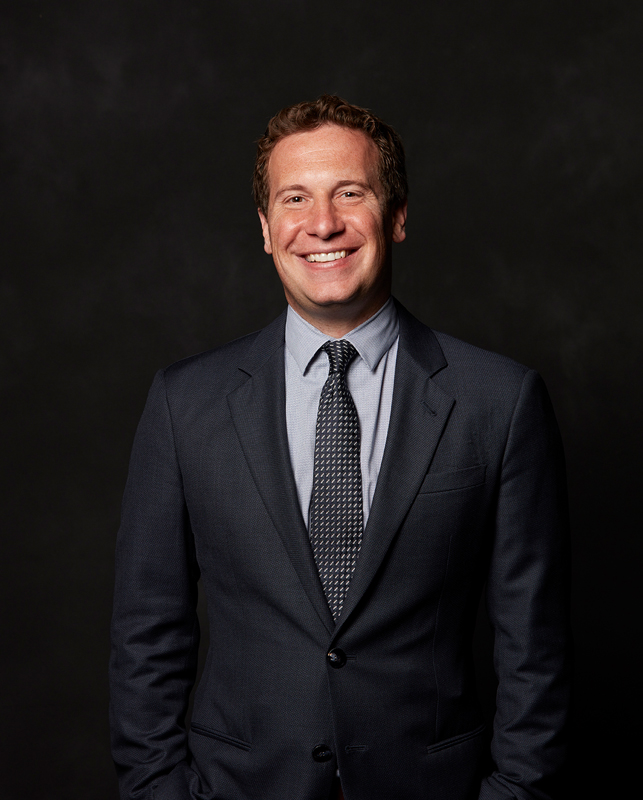 Note: United Wholesale Mortgage recently announced it is going public and expects stock to be available in December. 
Out the door at 3:30 a.m. one spring day, Mat Ishbia chose, among his five regular stations, Hits 1 with Fireball on Sirius XM for the seven-minute drive to work. "Whatever's popular these days," says the 40-year-old president and CEO of United Wholesale Mortgage on his musical tastes. Most mornings he leaves a full hour later, but today he was unable to sleep. These were stressful times.
Within the preceding two weeks he oversaw the dispersal of 97 percent of his staff, which plunged from 6,500 employees to just 200 stalwarts in the office as the company all but closed its 1.5-million-square-foot Pontiac headquarters — two buildings separated by South Boulevard and connected by what will be the nation's longest skywalk — to work from home.
Although he had already added 650 new employees in 2020, United Wholesale Mortgage had gone two full weeks without a new hire. Nevertheless, despite the onset of the COVID-19 crisis and the transition to telecommuting, UWM had just wrapped up another record month in March.
In midafternoon, sitting in an office adorned with pictures of his kids and mementoes of his Michigan State University basketball career, Ishbia dials down his usual double-barreled delivery, even while still condensing sentences into three or four syllables as if working against a shot clock. "It's lonely," he says. "I miss people. I'm hoping everything gets better in America, and we get everyone back here and keep doing great things." 
The model for building UWM had nothing to do with working from home. From a 12-person mortgage shop in 2004, it has become the second-largest overall mortgage lender in the United States after Quicken Loans Inc. in Detroit, originating more than $100 billion in loans last year and grossing $3.2 billion in revenue. To make the process go, Ishbia likes to huddle with his account executives to fire them up.
It is understood people will mix together almost randomly in the cafeteria as a team-building step. And Ishbia schedules no meetings on Thursdays in order to get out and hobnob with his colleagues, learning their subtle process innovations and absorbing free-floating ideas for efficiency.
"It's so important to our culture that we're all here together," he says. "So that was the hardest part. I'm sitting in my office right now, and I walk out there — my assistant, Sabrina Saracino, is out there — but no one else is around for a hundred feet, or two hundred feet." Despite the moment's upheaval, he intends to "reshape things" and still expects to hire 1,500 to 2,000 people before year's end.
Eight days later, in a sprawling videoconference with UWM's 30 major teams and the 600 captains who carry responsibility for six to 16 colleagues, Ishbia preached family togetherness while reassuring his team about job security, issuing the singular declaration, "I will sleep on their couch before I lay anyone off."
DBrief: United Wholesale Mortgage
Business: Wholesale Mortgage | Executive: Mat Ishbia | Title: President and CEO
Headquarters: Pontiac | Founded: 1986 | Revenue: $3.2B | Employees: 6,500
Besides expanding training opportunities during the lockdown, UWM also strove for cultural reinforcement by means of online afternoon dance parties. This was not, after all, Goldman Sachs. This privately owned company belongs to the long-robust Detroit mortgage scene, but follows more of a Silicon Valley model with a basketball court and Lollapalooza atmosphere.
UWM's 2019 holiday party, for example,  featured a performance by The Chainsmokers, an electronica duo who are big on the festival circuit. Thirteen Cadillacs and 30 cruises to the Bahamas were dispensed among the multitude. Asking Ishbia who has given away more Caddies, UWM or Elvis, rouses his competitive spirit. "I assume he did, but we're proud to give 'em away and take care of our team here. Maybe we'll pass him this year."
If there's a company motto, it can be summed up with "Hard work, winning, success!" That's the main theme of "Running the Corporate Offense: Lessons in Effective Leadership from the Bench to the Board Room," Ishbia's autobiography and leadership manifesto published last November by Triumph Books.
MSU men's basketball coach Tom Izzo contributed the foreword, writing that Ishbia "was born and raised to be a workhorse." The 5-foot, 9-inch walk-on guard from Birmingham Seaholm High School was a scrappy player who held a reserve spot during the height of the Spartans' glory. His term from 1998 to 2003 (the last year as an assistant coach) encompassed the 2000 NCAA National Championship season and two additional Final Four appearances. The Oakland Press described him as "a borderline cult-figure on campus."
"He was an amazing basketball player, a small white Jewish kid from the suburbs," writes Ishbia's wife, Emily, in "Overcoming Obstacles," her own autobiography, which adheres more to the Oprah confessional style and includes better than five dozen of  her original, captivating fashion poses.
Ishbia spent "at least" a year writing his book and another year getting it published. The impetus was pretty obvious. "As boring as you think mortgages can be," he says, "I took basketball and leadership and Izzo's mentality, and a lot of stuff I learned from my father, and I applied it to mortgages and a mortgage business and I thought it was a great thing to share with people."
Alas, intrepid readers may recognize the origins of Ishbia's rah-rah fare. "To believe your own thought, to believe that what is true for you in your private heart is true for all men — that is genius," Ralph Waldo Emerson wrote in 1841.
Indeed, Mat is "a visionary in this business," says Jeff Ishbia, the serial entrepreneur and long-practicing private attorney who sticks to the credo that "a spouting whale gets harpooned" and rarely agrees to be interviewed. He is the father of two sons, Mathew Randall and the eldest, Justin Ryan, who runs Shore Capital, a private equity company in Chicago.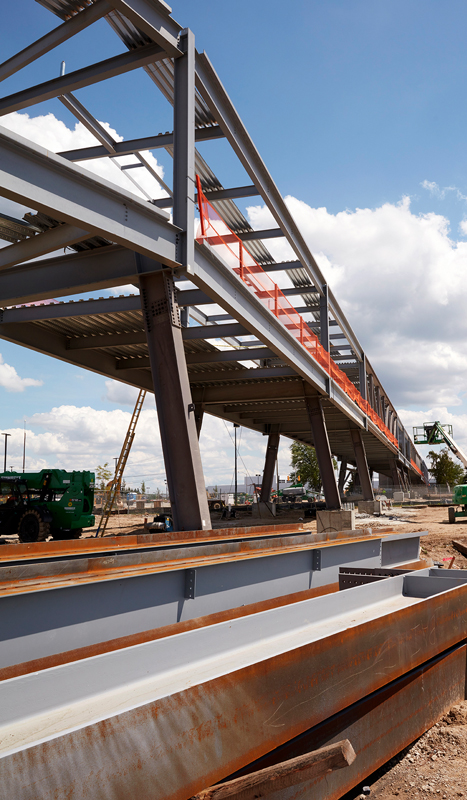 The patriarch founded Shore Mortgage in 1986. At the beginning, he explains, Mickey Shorr — who was all over television and radio with ads for his car stereo business — was to be the pitchman. But Shorr got sick, so Jeff changed the spelling from "Shorr" to "Shore" and concentrated on conventional and FHA home loans. Shore Mortgage became "a good-sized local company" with more than 10 offices and as many as 400 employees. The wholesale brokerage was always an afterthought. Much later, the name was changed to United Wholesale Mortgage, and Mat took over the United Wholesale Mortgage division.
As if bursting from a 19th-century novel by Horatio Alger, who laid out the archetype of the dedicated altruist getting a break and excelling, Mat joined UWM after his MSU days. "Look, Mat, you're my son, so you'll always have a job here, but what that job is and how far you advance is entirely up to you," Jeff told him.
"I tried to get him to work for my alarm company that had thousands of accounts and generated tremendous income," Jeff says. "Nope," Mat replied. In April of 2004 the son went to Chicago, bought a condo in Lincoln Park with his brother, and operated a Windy City branch of the company, buying mortgages from independent brokers. He was making $18,000 a year, owned three suits, and made his sales calls in a 1998 Ford Explorer.
By the following autumn, Ishbia had reconnected with his future wife, Emily Clarke, who had come back home from East Lansing after college. The native of Naperville, a western suburb of Chicago, earned renown while roaring up and down the North High soccer pitch, setting the school record with 21 goals her senior year. Wooed to MSU, the fleet 5-foot, 5-inch forward had a distinguished career for the Spartans, capped in her senior year against Ohio State University when she broke a scoreless tie with three minutes remaining to notch the team's win.
She writes her own account of those days: "(Mat) would drive around Chicago's suburbs all day meeting his accounts. He hustled so hard he wore a hole in the side of his car seat and his pants from sliding in and out so many times a day." At night, serving as Ishbia's amanuensis, she wrote down his ideas in a journal. "I'm telling you this man had the wildest goals. I thought he was crazy."
Yet Ishbia asked, "Why not me?"
Emily witnessed the first blossoming of success. "He started making changes to the way things were done in his office," she writes. UWM went paperless, for example. Then he bucked the industry model for using outside salespeople.
Mat completes the picture, saying, "Everyone in our whole mortgage world (operated the same way). You go and meet your client. You walk in and give 'em some flyers and bring 'em some donuts. You went shop to shop all day and tried to get them to send a loan to your office."
It was a convivial business, yet terribly inefficient. Mat figured what the brokers needed, instead of a friend, was help closing loans. "Hey, boots on the street, Mat. That's how you do it," Jeff relayed.
What I learned a long time ago is if I want to be the best, your differentiator has be completely owned and controlled by you. My differentiator? One is culture, right? The other one is technology. — Mat Ishbia
All due respect to his father, Mat saw a new avenue, one not reachable from the peripheral freeways bisecting Chicago's western suburbs. So he pitched his father on funding a new business strategy.
"What he wanted to do is have a call center for wholesale," Jeff says. "It wasn't done anyplace in the country, as far as I knew." Mat's modest pitch included a key incentive. He asked for six account executives, an underwriter, a processor, and a closer — and he would return to Oakland County. By February of 2006, Mat and Emily had returned to Michigan.
"I'm moving everyone inside," he told Emily. By using the phone, the business could cover more territory, better meet brokers' needs, and save on donuts. Ishbia also noticed a prevalance of weak customer service standards. "He wanted to blow them away," she writes. "He would spend more money upfront on staff so the files could be done more efficiently and with better service to the customers." He promised, "I'll give them a white-glove experience like they've never had."
Jeff invested in Mat, whose record of excellence dated from his days practicing dribbling in the driveway and firing 200 shots at the hoop. Although he'd been a "phenomenal" soccer player, Jeff says, Mat was determined to play college basketball. As a Seaholm Maple, he averaged 24.5 points per game as a senior, hitting about 80 percent of his free throws. "He had the tenacity and drive," Jeff continues. "He played AAU basketball with the top players in the country (like Antonio Gates) and learned he was capable of competing at that level."
Jeff told Mat they would give it six months, recalling, "He wrote the game plan and had everyone follow through to a T." 
In doing so, Mat Ishbia realized the dream of George Babbitt, the protagonist of Sinclair Lewis's novel of American business. "Babbitt" was published in 1922. The story, set 100 years ago, presents the main character entering his "pirate ship" office and listening to his outside real estate salesman "talking on the telephone with tragic lack of that firm manner which disciplines clients." Appalled, Babbitt ponders "how hard it was to find employees who had his own faith that he was going to make sales."
Rather, Babbitt liked to invoke the need for a pep talk. This thought bled off the pages into real life. A few years after the novel was released, Notre Dame football coach Knute Rockne traveled around the country as a leadership coach for Studebaker, an American carmaker that had manufacturing operations in Detroit. He would arrive in town "full of pep and fervor for bigger and better business," a newspaper reported. The mixture of coach and commerce has since assumed many forms.
Settling into a 20,000-square-foot office in a former Farmer Jack's grocery store (originally A&P) along Adams Road in Birmingham, UWM picked up steam as the Great Recession eased, and ultimately the staff would number 400. In October of 2011, Melinda Wilner joined up in underwriting.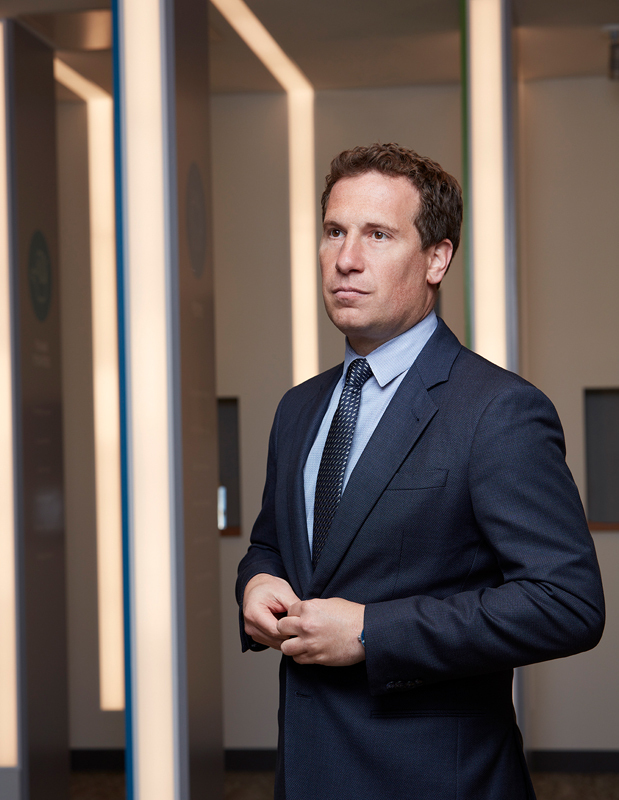 Wilner, now COO, fit the type for an underwriter — prudent, understanding of numbers, and recognizing cause and effect. Emotional brokers and their overwrought home-buying clients chafe at the Melinda Wilners of the world, who may hold up a deal because of new information about title or credit. The idea is to maintain a smiling sangfroid and keep the game going. "Underwriters don't sit in a dark closet with super-thick glasses, like people think," Wilner says. "Ours are friendly and fun."
Ishbia had perfected his brokerage-whisperer routine to be in position for the great market opening, which would allow an unprecedented upscaling. "You have to step back and realize not everyone's going to be as perfect as how you think it should be done," he says. "But 80 percent to 90 percent right is the only way you can scale it. Saying, 'Just do it my way,' it's like Michael Jordan saying, 'Just do a turnaround jump shot and shoot it.' You have to be able to coach and teach people."
Two developments helped United Wholesale Mortgage grow so that recent projections of $200 billion in annual lending business by 2025 looked plausible. The first thing is technology applied via the web. "I got 800 amazing technology team members here and growing," Ishbia says. "Those guys do such a fantastic job. They turned this (lockdown) thing on a dime, instantly made it happen. It was fantastic."
UWM's claimed distinction is the proprietary software to automate the closing process and serve myriad other in-house needs. "What I learned a long time ago is if I want to be the best, your differentiator has to be completely owned and controlled by you. My differentiators? One is culture, right? The other one is technology."
The broader technological expansion, with webcams and video chats, allows multiplication of sales pitches far beyond the advantage of moving sales inside to use the phone. "The technology has leaned into me and helped me," Ishbia says. Factor in the efforts of 680 account executives, at last tally, and it's hard to imagine an independent broker being overlooked.
The second boost for UWM came from changes in the regulatory environment after the Dodd-Frank reform act of 2010. Now, a borrower's high-quality credit was the priority instead of just getting the deal done. Some large banks backed away from the mortgage business, while smaller ones found the staffing requirements too onerous. Nonbank lenders had a new opening. Tied to Dodd-Frank, the TILA-RESPA Integrated Disclosures, known as TRID, were implemented in 2015 to give borrowers a more precise loan estimate and no surprises about fees.
The looser guidelines were the exponent that surprised even Ishbia. "I didn't even see this type of scale three years ago — the numbers we're at, the size we're at," he says. United Wholesale Mortgage isn't listed among the 10 largest private companies in Michigan, but it could be eligible for an at-large bid.
Apart from its technology edge, UWM's culture not only attracts recruits but it also helps retain them. That's especially important given metro Detroit is one of the nation's leading mortgage centers.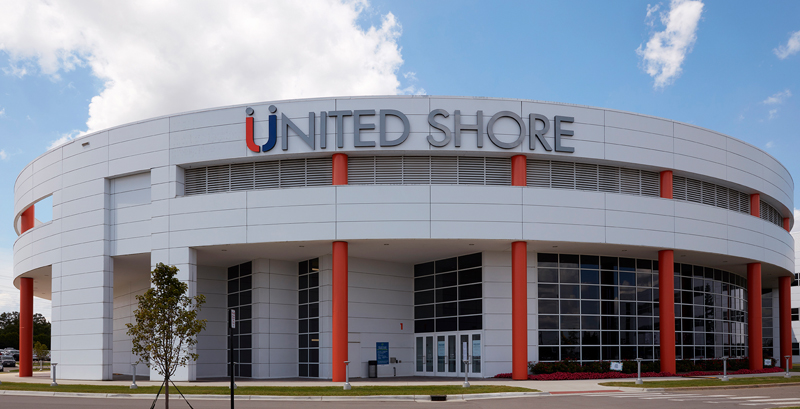 Quicken Loans Inc. in Detroit, since renamed Rocket Mortgage, is the nation's largest mortgage company, while Flagstar Bank and UWM are close behind. Along with other smaller home lenders in the region, each enterprise has their niche, yet they all compete for top recruits and seasoned professionals.
"Much like the auto industry, metro Detroit happened to have a lot of pioneers in the mortgage industry grow up here," says John Moore, professor of finance at Walsh College in Troy. "Now you have a critical mass, and the need for additional employees becomes even greater. And keeping those employees is more important. Training new people is expensive. If you don't have a great culture and benefits, it's going to be hard to grow."
As Ishbia mans the helm of a ship moving in high winds, he's come up against and steered clear of most every known impediment. "He's navigated all the minefields," Jeff says, recalling a practice session in East Lansing when Mat took an elbow to the nose, staggered to the locker room to dry out the blood, and then returned (as the MSU song says) "fighting with a vim." Jeff chimes in, saying, "He does that because he has the heart to win. We can go as far as we want as long as we reach for it. Mat's always done that."
As in the kaizen continuous-improvement philosophy that prevailed during the 1990s, Ishbia seeks out his own weaknesses and tries to improve.
"It's all about: Are you a short-term thinker or a long-term thinker?" says Matthew Roling, executive director of the office of business innovation at Wayne State University in Detroit. "If you're long-term, it's fairly easy to see the intersections of social corporate responsibility and business sustainability."
As the whole world muddled through the spring months, the change of calendar generated thoughts of strolling amid peony beds but also the coming summer of forbearance. On Cinco de Mayo, a Tuesday, Ishbia got up at 2:15 a.m. and went to the office. April had closed out as the third-best month ever, indicators looked strong, and UWM started hiring again.
"We have so many needs," Ishbia says, again from his office. "We're going to have an amazing second half of the year and beginning of next. There's a great run ahead of us on the mortgage side because rates are going to be low, and hopefully people will start getting their jobs back. We're well inside of the forbearance rate. A lot of our borrowers had more reserves and are less likely in need of forbearance."
Meanwhile, UWM's Facebook page promoted the big announcement to come a week hence, when Ishbia would outline his plan to help restart the economy and the mortgage industry. COVID-19, it appeared, had struck merely a glancing blow at the mighty dreadnought sailing out of Pontiac.
---
Running the Full Court Press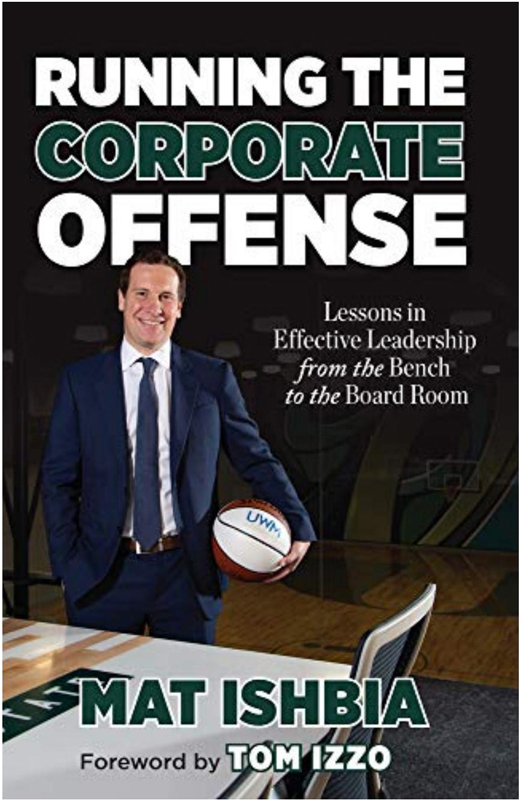 Precepts from "Running the Corporate Offense: Lessons in Effective Leadership from the Bench to the Board Room," by Mat Ishbia 
Firm 40
"Here, we live by a philosophy we call 'Firm 40,' " Mat Ishbia writes. "It's our way of saying come in and grind for eight hours a day, and then get out of here and go be with your family and friends. We don't live to work, we work to live. Sure, people can put in 60 hours to 70 hours of work in a week, but that's not sustainable long-term."
Being in the Weeds
"Being in the weeds of your business … refers to leading with an intimate knowledge of your business and of the various elements and activities that your company is made up of. It's about being an involved, hands-on leader with an incredible command and understanding of your business — and people will respect your vision more because of it. The point is that I understand the role each team plays in the firm's success. I can relate to the challenges that they each face, because I've stood in their shoes and could do that job if I needed to."
No Meeting Thursdays
Upon becoming CEO in 2013, Ishbia put his No Meeting Thursday rule into effect. "The only thing on my agenda for the day is touching base with my people, not only with the executive leaders, but also with other leaders and team members throughout the company that don't directly report to me. Even if a conversation has nothing to do with business, it goes a long way to solidifying the family-oriented culture that I want here. We've also adopted a 'No Technology in Meetings' rule to make sure we stay as on-topic and time-efficient as possible. Phones, laptops, and tablets are all banned."
---
Classic Sports-Business Books on Teamwork and Success
"Winning Is a Habit: Vince Lombardi on Winning, Success, and the Pursuit of Excellence" — Vince Lombardi, Pro Football Hall of Fame Coach
"If you quit now, during these workouts, you'll quit in the middle of the season in a game. Once you learn to quit it becomes a habit. We don't want anyone here who'll quit."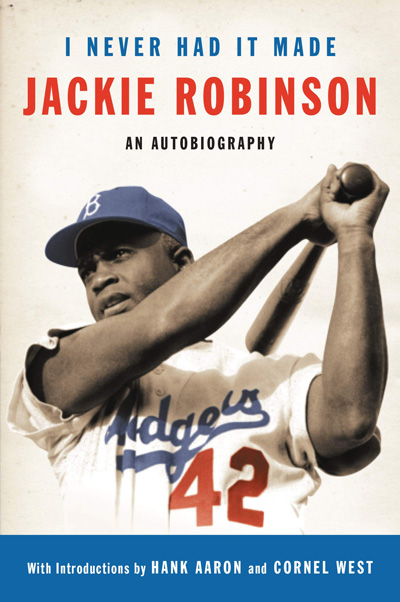 "I Never Had It Made: An Autobiography of Jackie Robinson" — Jackie Robinson, Member of the National Baseball Hall of Fame
"I remember, even as a small boy, having a lot of pride in my mother. I thought she must have some kind of magic to be able to do all the things she did, to work so hard and never complain and to make us all feel happy."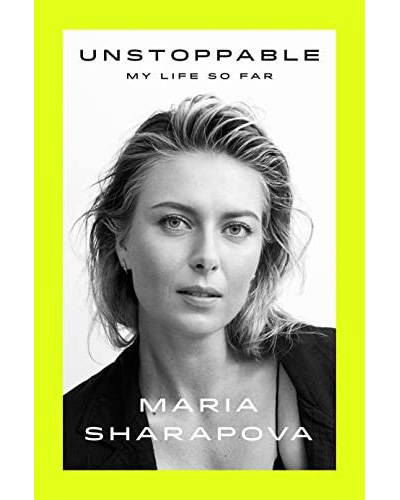 "Unstoppable: My Life So Far" — Maria Sharapova, Tennis Player, Winner at Australian Open, French Open, Wimbledon, and U.S. Open (in different years)
"What's defined my game more than anything? Determination, tenacity. I do not quit. Knock me down 10 times, I get up the eleventh and shove that yellow ball right  back at you."
"Wooden on Leadership" — John Wooden, 10-Time NCAA Basketball Championship Winner as a Coach at UCLA
"True success in basketball shouldn't be based on individual statistics or the percentage of victories any more than success in life should be based on material possessions or a position of power and prestige."