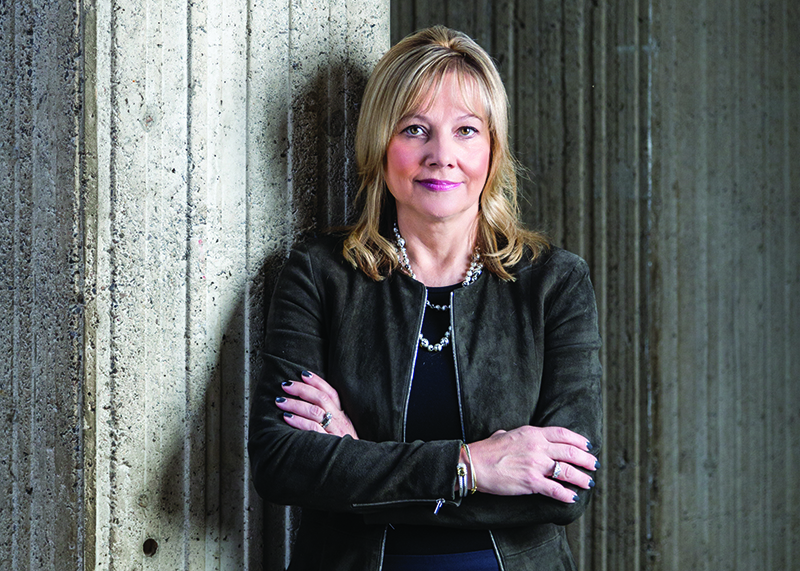 Mary T. Barra
Chairman and CEO
Barra became the first female chief executive to lead a major automaker when she was named CEO in January 2014. She was elected chairman of the GM Board of Directors in January 2016. Under Barra's leadership, GM envisions a world with zero crashes, to save lives; zero emissions, so future generations can inherit a healthier planet; and zero congestion, so customers get back a precious commodity – time. She's focused on improving the customer experience and strengthening GM's core vehicle and services business, while also working to lead the transformation of mobility.
---
Mark Ruess
President
Reuss leads the company's regional operations, including North America, South America, China, and General Motors International. GM's global product development team, led by executive VP Doug Parks, also reports to Reuss, as do global design, global quality, and operational excellence. Reuss serves on the board of GM China's joint venture, Shanghai General Motors Co. Ltd. He took over Cadillac in 2018 and Reuss became GM president in January 2019 and expanded his role to include the regional responsibilities in November 2019.
---
Julian Blisset
Executive Vice President
President, GM China
Based in Shanghai, Blissett oversees GM's business in China. Prior to this appointment, as GM senior vice president, International Operations – leading GM's global operations outside of the Americas and China – Blissett streamlined operations and refined the global go-to-market strategies for GM's International Operations, strengthening the foundation to turn around financial performance and sustain a customer-focused organization. Blissett also served as executive vice president of SAIC-GM. He began his GM career in 1996. 
---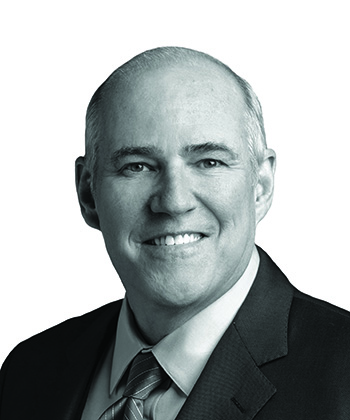 Craig Glidden
Executive Vice President, Global Public Policy
General Counsel
Glidden was appointed to the global public policy role on June 1, 2021. He is responsible for appointing a new senior executive in charge of global public policy. Glidden joined GM in 2015 as general counsel and continues to lead a team of attorneys who serve GM's regional and functional operations in more than 30 countries. He has led a transformation of GM's global legal operations to support the company's vision of a future with zero crashes, zero emissions, and zero congestion. Previously, Glidden was EVP and legal officer for LyondellBasell.
---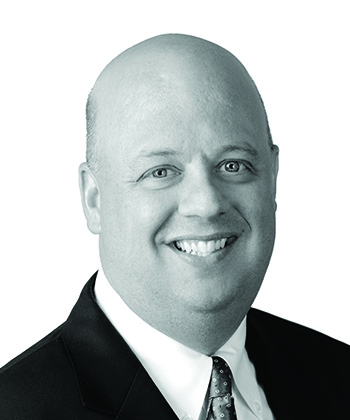 Paul Jacobson
Executive Vice President
Chief Financial Officer
Jacobson succeeds Dhivya Suryadevara, who left GM in 2020 to become CFO at Stripe, an e-commerce payments company. Prior to joining GM, Jacobson was CFO of Delta Air Lines Inc., which he helped transform into one of Fortune magazine's Top 50 Most Admired Companies for six consecutive years. He was named the airline industry's best CFO eight times by Institutional Investor magazine's poll of Wall Street analysts and investors. Jacobson graduated from Auburn University with a bachelor's degree.
---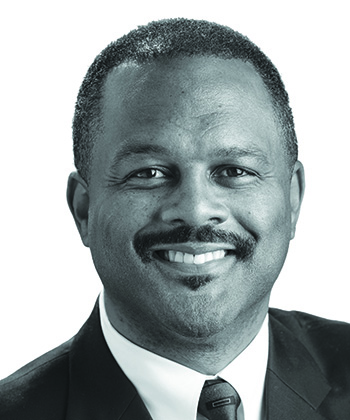 Gerald Johnson
Executive Vice President, Global Manufacturing
Johnson leads GM's global manufacturing, labor relations, and manufacturing engineering organizations, and is a member of the GM senior leadership team. He previously served as VP of North America manufacturing and labor relations, with responsibility for the safety, productivity, and quality performance of over 80,000 employees at more than 40 assembly, stamping, propulsion, and component operations in the United States, Canada, and Mexico. Earlier, he was vice president of operational excellence.
---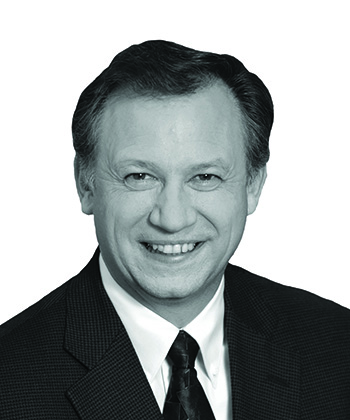 Randall D. Mott
Executive Vice President, Global Information Technology
Chief Information Officer
Mott is responsible for the company's global IT strategy and all IT assets. Before coming to GM, he was executive vice president and chief information officer of Hewlett-Packard, where he was responsible for all IT, including companywide application development, data management, technology infrastructure, data center operations, and telecommunication networks worldwide. Mott has also served in IT leadership positions at Dell Inc. and Wal-Mart Stores Inc.
---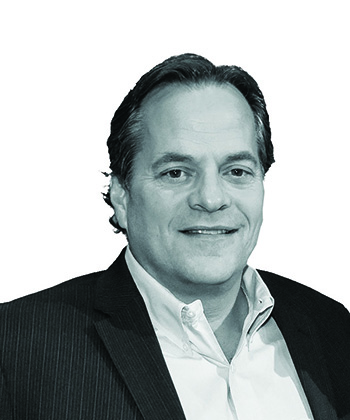 Doug L. Parks
Executive Vice President, Global Product Development, Purchasing, and Supply Chain
Prior to this appointment, Parks was the VP, autonomous and electric vehicle programs. In that role, he launched Super Cruise, the industry's first hands-free driving technology for compatible highways, on the 2018 Cadillac CT6. He oversaw the engineering team behind the Cruise AV, a production-intent autonomous vehicle built from the ground up, without driver controls, that operated on its own. He led the electrification team responsible for developing GM's all-new EV architecture. 
---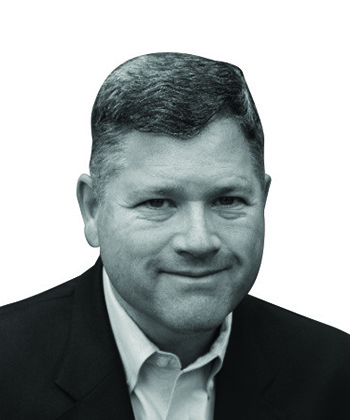 Kent Helfrich
Vice President, Global Research and Development
Chief Technology Officer
President of GM Ventures
Helfrich assumed the post on Aug. 1, 2021 following the retirement of Matt Tsien. Previously, Helfrich was executive director of advanced technology and partnerships at GM. He led the GM team responsible for global electrification and battery systems. Throughout his career, Helfrich has held a variety of leadership roles in electrical engineering. Helfrich earned a bachelor's degree in electrical engineering from Ohio State University and an MBA from Duke University's Fuqua School of Business.

---
Daniel E. Berce
Senior Vice President
President and CEO, GM Financial
Berce has held these positions at GM Financial since October 2010, when GM purchased the company. Previously, he served as vice chairman, president, treasurer, CEO, and CFO of AmeriCredit Corp. Before that, Berce was an auditor with Coopers & Lybrand for 14 years and was a partner with the firm. He is a certified public accountant and is a graduate of Regis University in Denver. GM Financial's origination mix consists of 75 percent prime credit customers with credit bureau scores of 680 and above in North America.
---
Kimberly (Kim) J. Brycz
Senior Vice President, Global Human Resources
Brycz leads an HR team and systems that build enterprise-wide employee engagement, develop talent, and support strategic planning at all levels. Previously, she served as executive director, global product purchasing, where she oversaw GM's $80B annual global product spending as well as customer care and aftersales purchasing. Brycz was instrumental in transforming supplier relationships by providing strategic solutions to future sourcing and supplier engagement. She began her GM career in 1983 with Cadillac in Detroit.
---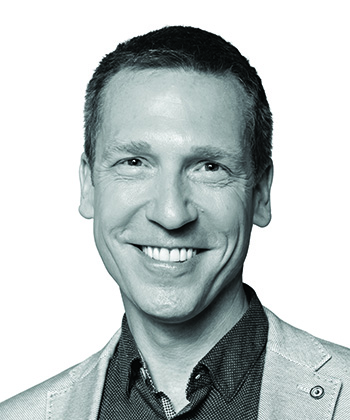 Craig Bucholz
Senior Vice President, Global Communications
Buchholz is senior adviser to CEO Mary Barra and is responsible for GM's overall global communications strategy as it executes its transformation to become a leader in mobility across electric vehicles, autonomous technology, and connected services. He's a member of the GM Senior Leadership Team. Before joining GM, Buchholz served as the chief communications officer for Procter & Gamble, where he led teams across six business units and five regions responsible for driving core messaging to frame the company's narrative with consumers.
---
Stephen K. Carlisle
Senior Vice President and President, North America
Carlisle leads GM sales, service, and marketing across its full portfolio of automotive and connected services brands in North America, including Chevrolet, Buick, GMC, Cadillac, OnStar, ACDelco, and GM Genuine Parts. Prior to this role, he served as senior vice president and president, Cadillac. Carlisle began his GM career in 1982 as an industrial engineering co-op student at the Oshawa truck assembly plant. He has served as VP of global product planning, VP of U.S. sales, and president and managing director of Southeast Asia.
---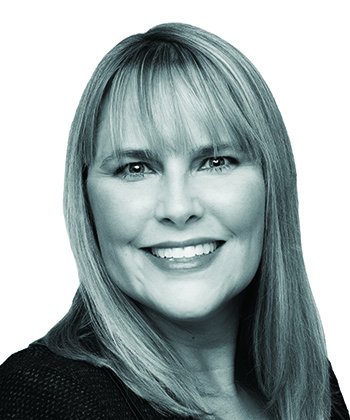 Ann Cathcart Chaplin
Corporate Secretary
Deputy General Counsel
Chaplin's responsibilities involve oversight of GM's transformation initiatives and corporate securities. Previously, as deputy general counsel and chief compliance officer, her team managed GM's legal affairs in North America, focusing on employment, organizational transformation, and regulatory compliance. She also managed complex litigation, customer experience, global product development, purchasing, intellectual property, labor and employment, special investigations, strategic transactions, and regulatory.
---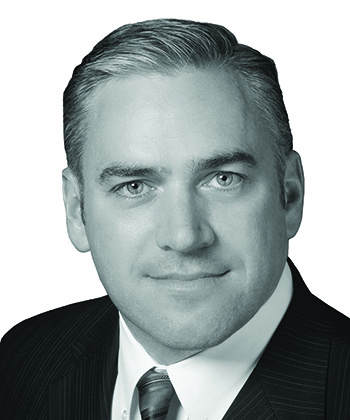 Steve Kiefer
Senior Vice President and President, South America and International Operations
Kiefer is a member of the GM senior leadership team and is responsible for GM operations outside of North America and China. Based in Detroit, his mandate is to deliver profitable growth in each market in which GM competes. Prior to this role, he spent five years as senior VP, global purchasing and supply chain. Kiefer began his career in 1983 as a college cooperative student with the GM North American car group. He has held various leadership roles within GM and Delphi throughout his career.
---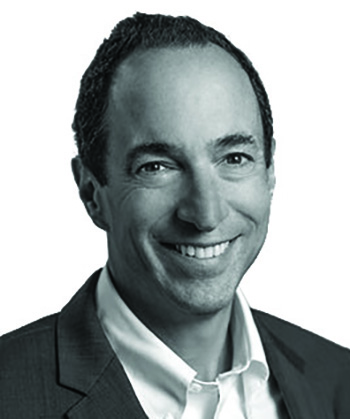 Alan M. Wexler
Senior Vice President, Innovation and Growth
Wexler leads GM's Innovation and Growth organization, including the global connected services, data and customer insights, and innovation and strategy teams. He has been working at the intersection of strategy, technology, and creative for more than 30 years. Before joining GM, Wexler served as chairman and CEO of Publicis Sapient, which helps clients innovate and compete more effectively in the digital age. He has also advised early-stage companies on how to compete with disruptive businesses models in a consumer era.
---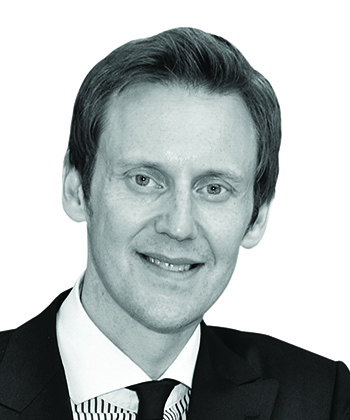 Duncan Aldred
Vice President, Global Buick-GMC
Aldred provides senior leadership and strategic direction for Buick and GMC sales, service, and marketing. His goal is to increase positive opinion for both premium brands and to transform those opinions into profitable sales growth. Aldred had been chairman and managing director of Vauxhall Motors and CEO of Opel Ireland, based in Great Britain. He joined GM in 1990 at Vauxhall's Ellesmere Port plant near Liverpool, and worked in various positions in Vauxhall sales and marketing before becoming Vauxhall retail sales director in 2004. He was named chairman of Vauxhall in 2011.
---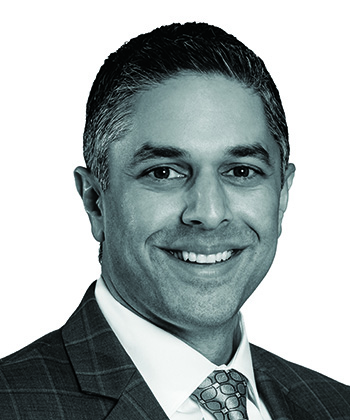 Shilpan Amin
Vice President, Global Purchasing and Supply Chain
Amin is responsible for the strategic direction of GM's worldwide purchasing, supply chain, and logistics operations. He's focused on collaborating with GM's 20,000 global suppliers to deliver vehicle quality, innovation, and value to GM customers. Prior to this role, Amin was GM's executive director of global purchasing interiors and exteriors, where he led a team of 200 members and more than 600 suppliers. Amin began his career with GM in 1996 as a product engineer in advanced product development for steering systems.
---
Philip Brook
Vice President, Buick and GMC Marketing
Brook provides senior leadership and strategic direction for U.S. Buick and GMC marketing and advertising. Before this, he was regional director of Buick and GMC in GM's south central region. Brook joined General Motors Holden in 2004, following a sales and marketing career with Nissan and Honda. In 2007, he was appointed to Holden director of marketing, where he oversaw the brand's advertising and marketing. Brook holds a bachelor of science from Monash University and a master's from Melbourne Business School.
---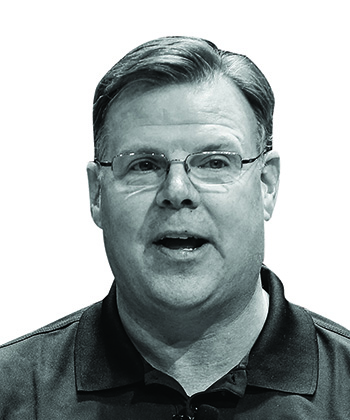 Jim Campbell
Vice President, Product Marketing, Accessories, Performance, and Motorsports
Campbell leads Chevrolet, Cadillac, and Hummer EV motorsports marketing strategy, in addition to directing the development and marketing of specialty vehicles and performance variants of production-based models. He also leads the product marketing strategy for Chevrolet, Buick, GMC, and Cadillac portfolios, and planning and marketing of accessories and performance parts for production vehicles. Previously, Campbell served as U.S. VP, Chevrolet marketing.
---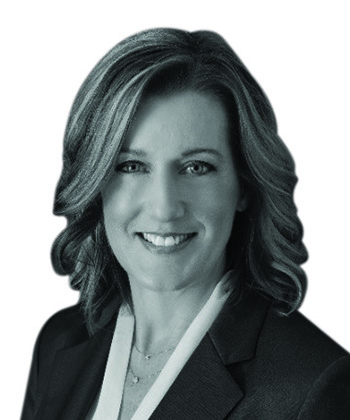 Regina Carto 
Vice President, Global Product Safety and Systems
As of June 2021, Carto has global responsibility for the safety development of GM vehicle systems, confirmation and validation of safety performance, as well as post-sale safety activities, including recalls. Previously, as executive director of global safety field investigations and systems engineering, she directed field action execution, system failure mode analysis, and the definition of requirements for the development of safe systems. She also led autonomous technology, and worked in electrical performance validation.
---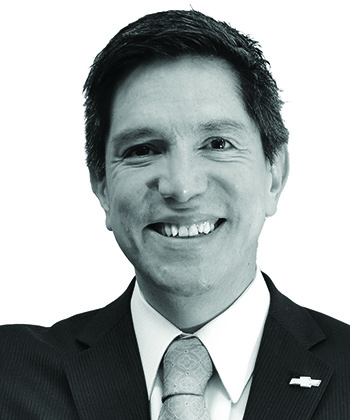 Santiago Chamorro 
Vice President, Global Connected Services
Chamorro's role is to advance the vision for GM's innovative connected vehicle technologies, including oversight of OnStar's safety and security services and in-vehicle connectivity. Global Connected Services provides OnStar and connected services to 20 million members across the United States, Canada, China, Mexico, Europe, and South America. Chamorro
is a 25-year GM veteran with experience in marketing, sales, management, and economics.
---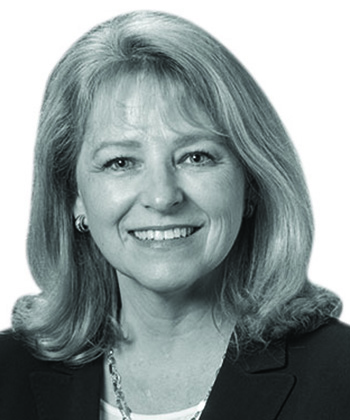 Margaret Curry
Vice President, Tax
Chief Tax Officer
Curry joined GM in this position in 2017. She's responsible for strategy and operations related to GM's worldwide tax and customs functions. She has more than 30 years of tax experience. Prior to joining GM, Curry served as vice president of tax for Deere & Co. and Kimberly-Clark Corp. Before that, she was director of tax for Dell Inc., senior tax counsel for GM, and senior tax counsel for the Internal Revenue Service. A native Detroiter, Curry received a bachelor's degree from the University of Michigan and a law degree from Michigan State University. 
---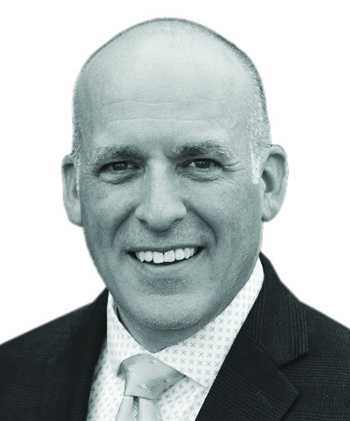 Jim Danahy
Vice President, Global Safety Systems and Integration
Danahy, who took on this position in June 2021, oversees the implementation of safety, compliance, systems engineering, supplier quality, and performance across global vehicles. His group ensures safety, while exceeding customer requirements and government regulations to deliver the best vehicles for a great customer experience. Before this, Danahy was VP, global hardware components and subsystems, where he led engineering operations, components development, and advanced vehicle work.
---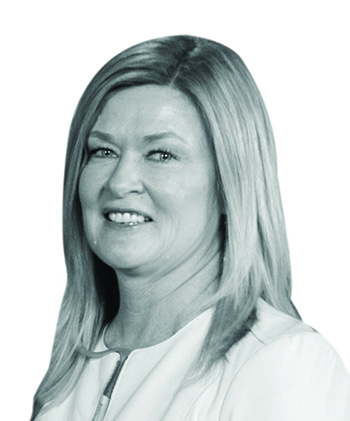 Pam Fletcher 
Vice President, Global Innovation
Fletcher has been in this role since 2018. Global Innovation is on a mission to turn high-potential innovative ideas into scalable business ventures that drive growth and transform the GM business model beyond traditional automotive. Her experience is broad and global. For more than a decade, Fletcher has been in leadership roles guiding the development of GM's electric vehicle and self-driving portfolio and technologies, most recently as VP, global electric vehicles. Her teams were responsible for developing the Chevrolet Volt and Bolt EV.
---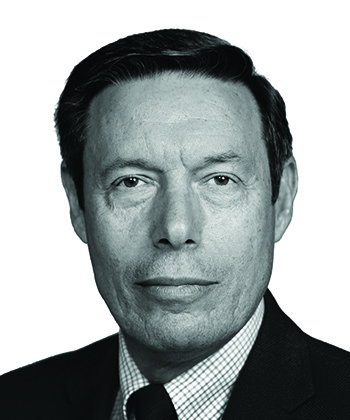 Tony Francavilla 
Vice President, Global Quality and Operational Excellence
Francavilla is responsible for leading GM's global quality efforts, which are aimed at providing the highest-quality vehicles possible. In late 2017, his responsibilities expanded to include leadership over GM's Operational Excellence. He brings to the role in-depth knowledge and global experience in manufacturing, engineering, and supplier quality. Prior to his current position, Francavilla served in a variety of senior roles within the quality organization, including executive director of global supplier quality.
---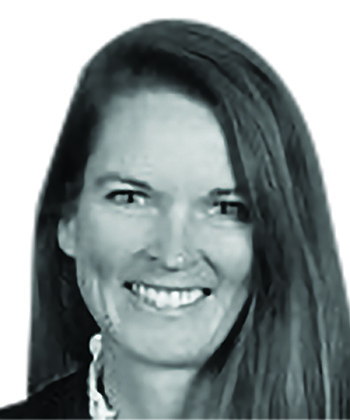 Michelle Gardner
Vice President, Global Hardware Components and Subsystems
Gardner was appointed to this position in June 2021. Her role and organization comprise engineering operations, components development, advanced vehicle development, and other engineering business initiatives. She leads a global team of engineering professionals in realizing GM's vision of zero crashes, zero emissions, and zero congestion through the design and development of advanced ICE, EV and AV systems, and vehicles. Prior to this, Gardner served as executive director of interior and thermal cabin comfort.
---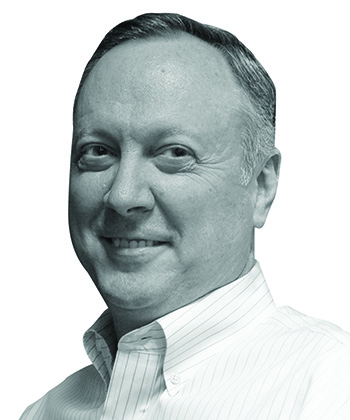 Jim Glynn
Vice President, Global Workplace Safety
Glynn's team supports GM leadership in its mission to keep GM's 155,000 employees, 60,000 contractors, and numerous visitors safe at its 351 sites worldwide. During his 40-year career, Glynn has worked at seven plants with diverse manufacturing operations, including forging, die casting, machining, stamping, and vehicle assembly. Most recently, he lived and worked in Singapore, where he had responsibility for more than 70 plants located across nine time zones in China, Africa, India, Korea, Thailand, Vietnam, and Australia.
---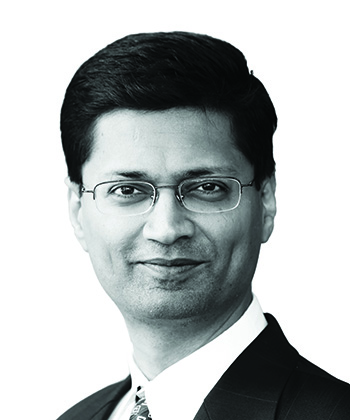 Rocky Gupta
Vice President, Finance
Treasurer
Gupta is responsible for leading the company's global treasury operations including capital planning, capital markets, operations, and worldwide banking activities. Before becoming treasurer, Gupta was the chief investment officer and chief executive officer of General Motors Asset Management Corp., GM's investment management subsidiary. In that role, he handled approximately $70B of assets under management. Gupta joined GM as an engineering co-op in 1987, and transitioned to the Treasurer's Office in 1998.
---
Rory Harvey
Vice President, Global Cadillac
Harvey runs Cadillac's day-to-day operations. Key focus areas include leading the brand's transition to EVs, and reaching Cadillac's aggressive growth
targets with one of the freshest lineups in luxury. Harvey joined Cadillac in March 2018 as VP of Cadillac North America, managing sales, service, and marketing. Prior to that, he was chairman and managing director of Vauxhall Motors in
the U.K. During his more than 30 years with GM, Harvey has held a variety of positions in Europe and the Middle East.
---
Christopher T. Hatto
Vice President, Global Business Services
Chief Accounting Officer
Hatto manages a global team charged with optimizing GM business processes to improve service quality and customer experience, and reduce complexity and costs. He continues to serve as chief accounting officer, and is responsible for global leadership and oversight for external reporting, technical accounting matters, the development of new accounting policies, and internal controls. He's also responsible for reporting financial results to the company's senior leadership and the board's  Audit Committee.
---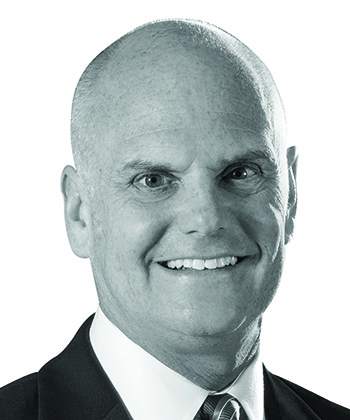 James E. Hentschel
Vice President, Global Safety Systems and Integration
Hentschel oversees the implementation of safety, compliance, systems engineering, supplier quality, and performance across global vehicles. The global safety systems and integration group ensures safety, while exceeding customer requirements and government regulations to deliver the best vehicles for a great customer experience. Before this, Hentschel was executive of GM's global advanced vehicle development, innovation, and computer-aided engineering group. This activity is responsible for GM's vehicle production.
---
Tim Herrick
Vice President, Global Product Programs
Herrick leads an international team in the design, engineering, development, and validation of the GM portfolio — including specialty, performance, and motorsports programs — across the full product development timeline. He also served as interim president of GM Defense from November 2020 to April 2021, where he led GM's business entity focused on providing innovative and advanced automotive technologies and services to the global defense, aerospace, and security industries. Herrick began his GM career in 1983.
---
Travis Hester
Chief EV Officer
In this newly formed role (November 2020), Hester is responsible for GM's electric vehicle business, elevating and leading the global electric vehicle strategy, and driving mass EV adoption through a sharp focus on the EV customer experience. He's currently involved in transforming the vehicle purchase, charging, and ownership experience for electric vehicle customers and electric vehicle market deployment plans. His previous notable achievements include Super Cruise driver assistance technology, and the first rear camera mirror. He began his GM career in 1995 at Holden.
---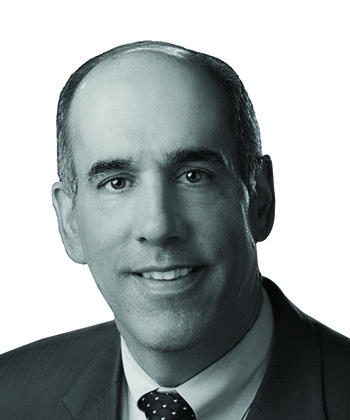 Stephen Hill
Vice President, Chevrolet
Hill is responsible for overseeing Chevrolet sales, service, and marketing as well as the fleet and commercial organization. Previously, he served as vice president of GM's Customer Care and Aftersales division, which oversees vehicle service, parts, and other operations in North America. He also served as VP for the Cadillac, Hummer, and Saab brands. Hill began his GM career in 1983 and has held numerous leadership positions. He graduated from Michigan State University in East Lansing in 1982.
---
Phil Kienle
Vice President, North America Manufacturing and Labor Relations
Kienle is responsible for the safety, productivity, and quality performance of over 66,000 employees at more than 40 assembly, stamping, propulsion, and component operations in the United States, Canada and Mexico. He was the lead executive on-site in Kokomo, Ind., in 2020, supporting GM's partnership with Ventec Life Systems to produce life-saving ventilators in response to the global coronavirus pandemic. He also played a strategic role in 2019 negotiations with the UAW. Previously he was VP of manufacturing, GM International.
---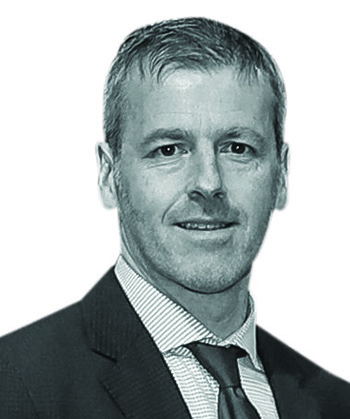 Steve Majoros
Vice President, Chevrolet Marketing
Majoros has over 30 years of automotive advertising and marketing experience. He got his start in 1988 in the traffic department of advertising agency Campbell-Ewald, and eventually headed the shop's Chevrolet account. He joined GM in 2013 as director, global Cadillac, and moved to Chevrolet shortly thereafter. He now oversees both U.S. and global efforts. Majoros brings a strong passion and healthy respect for the brand, its customers, employees, and dealer partners who provide world-class products and services. He is a University of Michigan alumnus.
---
Ken Morris
Vice President, Autonomous and Electrification Vehicle Programs
Morris leads the global team of executive chief engineers and program managers who oversee GM's autonomous and electric vehicle, electric drive, battery, and fuel cell programs from inception to launch and beyond. He's also responsible for the initiatives associated with the commercialization of EVs and AVs. Previously, Morris was VP of global product programs, leading the global team that oversees conventional GM vehicle, engine, and transmission programs as well as performance accessories.
---
Dan Nicholson
Vice President, Global Electrification Controls, Software, and Electronics
Nicholson is responsible for all electrified propulsion products including batteries and electric drive units.
He also oversees all electronic control systems and strategies, software, and
associated electronic hardware for all GM products globally. Prior to this assignment, Nicholson was VP, global propulsion systems. In that role he was responsible for all propulsion products including engines, transmissions, fuel cells, electric drive units, and batteries.
---
Scott Sandefur
Vice President, Manufacturing Workforce Strategy
As of February 2021, Sandefur is responsible for developing processes to enhance the contributions of human resources and labor relations professionals in GM's manufacturing plants. He previously served as VP of North American labor relations. Sandefur joined GM in 1986 as a salaried employee-in-training at Delco Products (Automotive Components Group) in Kettering, Ohio, and has held a variety of manufacturing, labor relations, and human resources positions with increasing responsibility in multiple GM operations.
---
Kristen Siemen
Vice President, Sustainable Workplaces
Chief Sustainability Officer
Appointed to this position in February 2021, Sieman is helping to lead General Motors to a future with zero emissions as the company continues to take actions against climate change, including a commitment to becoming carbon neutral in its products and operations by 2040. In her most recent role as executive director, global energy strategy, certification, compliance, and test labs, Siemen led a cross-functional leadership team responsible for setting corporate energy policy.
---
Michael Simcoe
Vice President, GM Global Design
Simcoe has been GM's global design chief since 2016. Earlier, as VP of international design, he led the production and advanced studios in Korea, Australia, and India. Simcoe joined GM in 1983 as a designer at Holden in Australia, and is Holden's brand champion. In 2003, as executive director of Asia Pacific design, he led the development of the new GM Korea design operations. Simcoe later became executive director of North American exterior design, and was responsible for critical and commercial successes like the GMC Terrain, Buick LaCrosse, and more.
---
Rick Spina
Vice President, Electric Vehicle Commercialization and Industrialization
Spina is responsible for developing the partnerships, incentives, and investments needed to create the necessary electric vehicle charging infrastructure that will enable acceptance of electrification. Before this, he served as vice president of GM global portfolio planning and was executive chief engineer of crossover sport utility vehicles, leading product development, profitability, and quality initiatives for all new and existing products. Spina was also executive director, global product programs; and VP, GM North America quality. 
---
Brian Sweeney
Vice President, EV Retail Innovation
Sweeney is responsible for leading the strategy development and execution of GM's future EV retail experience. Since the beginning of his GM career in 1990, he has held numerous sales and marketing positions across all of GM's brands, including regional management positions in New York, Chicago, Atlanta, and Detroit. Sweeney also served as vice president of Saab Cars USA in 2004. Prior to his current role, Sweeney was U.S. vice president of Chevrolet, responsible for leading the brand's sales, service, and marketing operations.
---
Peter Thom
Vice President, Global Manufacturing Engineering
Thom leads a global team of experts ranging from dies, body, paint, and assembly to controls, propulsion, integration, and global program management. His team of more than 5,000 employees worldwide plays a critical role in manufacturing operations and product launch. Prior to his current role, Thom was VP, GM North America quality, and drove quality strategies throughout the region, emphasizing critical launch milestones and exceeding customer expectations. His team played a key role in GM's ventilator production.
---
Kevin Tierney
Vice President, Global Product Cybersecurity
Tierney's global team is responsible for all aspects of cybersecurity across GM including executing enterprise, product, and manufacturing cybersecurity programs, with a focus on security architecture, penetration testing, cyber risk management, incident response, vulnerability management, intelligence, awareness and training, and governance. Prior to his current role, Tierney served as the chief product cybersecurity officer, and led the team responsible for developing and implementing cybersecurity strategies to reduce risks.
---
Scott Bell
President and Managing Director, GM Canada
Bell has held numerous sales, service, and marketing positions with fleet, commercial, Buick, and GMC. He led GM Canada's response to the Canadian government's call for face masks at the beginning of the COVID-19 pandemic. In just over three weeks, with support from GM's global supply chain, GM Canada sourced materials, built a clean room with enhanced safety protocols, installed the required equipment, and recalled and trained 60 workers for two shifts of production in Oshawa, in partnership with Unifor.
---
Steve DuMont
President, GM Defense
DuMont is leveraging the best-in-class capabilities of GM to bring world-class manufacturing and quality, design and engineering, and commercial innovation to defense and government customers. He joins GM Defense from Raytheon Intelligence & Space, a business of Raytheon Technologies, where he led and implemented a focused strategy for global growth. He held various leadership positions during his more than 13 years at Raytheon, and had previous systems engineering and program leadership positions with BAE Systems and Boeing.
---
Francisco Garza
President and Managing Director, General Motors de Mexico, Central America, and Caribbean
Garza is responsible for General Motors de Mexico's export and domestic market operations. Previously, he was vice president, vehicle sales, service, and marketing for GM de Mexico, with responsibility for developing and implementing go-to-market strategies for Chevrolet, Buick, GMC, and Cadillac, and for managing and maintaining close relationships with dealers in Mexico, Central America, and the Caribbean. He also served as managing director of Ally Credit Mexico.
---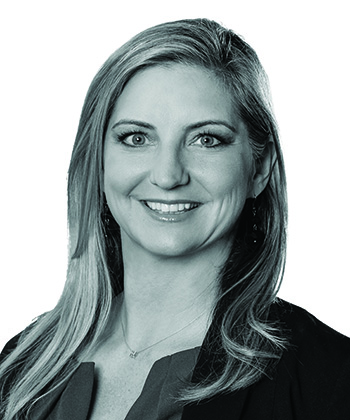 Melissa Grady
Global Chief Marketing Officer, Cadillac
Grady leads strategic marketing for the Cadillac brand around the world and has implemented a data-driven approach. Under her leadership, Cadillac launched the Make Your Way, We Have Your Back (COVID-19 response), and Never Stop Arriving brand campaigns. Before joining Cadillac, Grady was senior vice president, digital and e-commerce, at tax service Jackson Hewitt, and led digital acquisition on the global marketing team at MetLife, and global analytics, e-commerce, and CRM teams at Motorola.
---
Kaher Kazem
President and CEO, GM Korea
Kazem has held this position, as well as the chairmanship of the GM Korea board of directors, since 2017. He began his career with GM in 1995 at GM Holden in Australia as a senior engineer, and later held several leadership positions in GM Holden manufacturing operations. He became vice president of manufacturing and quality for GM Thailand/ASEAN in 2009. He was appointed president and managing director of GM Uzbekistan in 2012. Kazem was the president and managing director for GM India before assuming his current role.
---
Telva McGruder
Chief Diversity, Equity, and Inclusion Officer
McGruder leads the development and execution of strategies that will ensure positive change toward a high-performing, inclusive culture at GM. Prior to this role, McGruder was director of workplace engineering and operations solutions in GM's sustainable workplaces organization. She supported the global footprint for facility engineering, technologies, energy strategy, and multiple facility management strategies. Earlier in her career, McGruder held positions of increasing responsibility at several GM locations.
---
Kurt McNeil
Vice President, U.S. Sales Operations
McNeil is responsible for GM's Chevrolet, Cadillac, and Buick-GMC dealer network, as well as retail sales and marketing services support and North America forecasting. He was previously U.S. VP of sales and aftersales for Cadillac. In August 2008, he was named general sales manager for the Chevrolet Motor Division. Prior to that, McNeil was regional general manager in the south central region for all General Motors brands. McNeil joined General Motors in 1985. He has degrees from the University of Notre Dame and Pepperdine.
---
Elizabeth (Liz) Reicherts
Vice President, External Affairs
Reicherts is responsible for managing the federal, state, and local government affairs teams; developing and executing GM's policy and advocacy strategy; and managing GM's relationships with all executive branch, U.S. Congress, and state and local officials. She builds and deepens relationships with key stakeholders in the U.S. government, associations, and third parties, and identifies key forums that are important to advancing GM's strategic objectives. Before joining GM, Reicherts served as head of U.S. government affairs for Siemens Corp.
---
John Roth
Global Vice President, Customer Care and Aftersales
Roth has been president and managing director of GM's Africa and Middle East operations since June 2018. GM's Customer Care and Aftersales business, based in Grand Blanc, Mich., supplies replacement parts for GM vehicle brands and non-GM vehicles under the ACDelco and GM Genuine Parts brands, and distributes them through an extensive network of dealers and independent aftermarket partners in more than 100 countries. Roth served as VP of GM Canada marketing, sales, and service from 2013 to 2018. 
---
Deborah Wahl
Global Chief Marketing Officer
Wahl drives GM's marketing organization to build on their success and accelerate growth by ensuring alignment to provide more effective customer engagement. She previously served as the global chief marketing officer of Cadillac, where she redefined the brand's strategy and played an instrumental role in the leadership team that broke a global sales record in 2018. Rooted firmly in the school of performance marketing, Wahl drives her teams to use data to change the way they seek and engage with consumers.
---
Omar Vargas
Vice President and Head of Global Public Policy
Vargas was appointed to his position effective Aug. 1, 2021. He came to GM from 3M Co., where he was senior vice president and chief government affairs officer. Vargas held multiple government affairs positions at 3M between 2017 and 2021. Prior to joining 3M, the New Jersey native worked in government affairs at Praxair (now Linde) from 2012 to 2016, including serving as senior counsel and executive director of government relations.  He spent five years in government relations positions with PepsiCo and four years with the Department of Justice.
---
General Motors Co. Board of Directors
Mary T. Barra
Chairman and CEO, General Motors Co.
Wesley G. Bush
Retired Chairman, Northrop Grumman Corp.
Linda R. Gooden
Retired Executive Vice President, Information Systems & Global Solutions, Lockheed Martin Corp.
Joseph Jimenez
Retired CEO, Novartis AG
Jane L. Mendillo
Retired President and CEO, Harvard Management Co.
Jami Miscik
CEO and Vice Chairman, Kissinger Associates Inc.
Patricia F. Russo
Chairman, Hewlett-Packard Enterprise Co.
Thomas M. Schoewe
Retired Executive Vice President and CFO, Wal-Mart Stores Inc.
Theodore M. Solso
Independent Lead Director, General Motors Co.;
Retired Chairman and CEO, Cummins Inc.
Carol M. Stephenson
Retired Dean, Ivey Business School, The University of Western Ontario
Mark Tatum
Deputy Commissioner and COO, National Basketball Association
Devin N. Wenig
Former President and CEO, eBay Inc.
Meg Whitman
Former President, Quibi Holdings, LLC
Former Pretsident and CEO, Hewlett-Packard Co.
---
GM's Board of Directors can be viewed at: gm.com/company/leadership/board-of-directors.html.
Facebook Comments