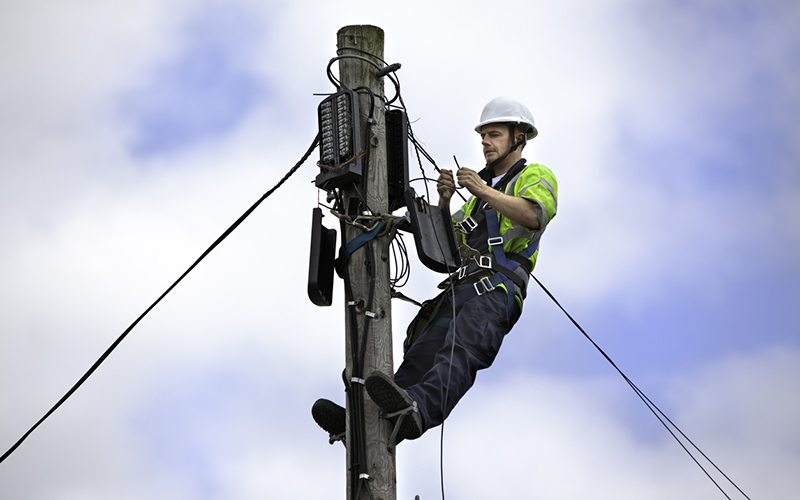 Verità Telecommunications in Plymouth Township, a turnkey contractor offering a one-stop-shop for design and construction of telecommunications networks, has acquired Romulus' Nomad Tower Services.
Separately, the company is moving ahead with a $6 million investment in a new facility at Five Mile and Ridge roads in Northville Township. Verità says this move aligns with its mission to support Michigan's growing needs and to bridge the digital divide.
The acquisition of Nomad Tower Services extends Verità's offerings by adding turnkey tower services and an additional 10 crews to keep Verità on-track for building the infrastructure for reliable internet access throughout Michigan and Great Lake States. With the addition of Nomad Tower Services, Verità is now a full spectrum telecom company, providing customers with a full suite of services from design to final tower implementation.
The investment in the 10-acre site for a 40,000- to 60,000-square-foot facility will support Verità's continued growth and advancement.
"Verità will provide a single-source solution and differentiating advantage to our clients, carriers; AT&T, Verizon, T-Mobile, and Dish, getting them into the market ahead of the competition and ultimately making Michigan a solution for the digital divide," says Michael Falsetti, president of Verità.
"The next two years we are growing our crews in Michigan from six to 16 for this initiative, upgrading existing towers, 5G network and building new towers. A growing work force includes 10 additional teams, that equate to 50 new employees, working to a common goal of bridging the digital divide."
Verità is projecting an increase of revenue from $10 million to $25 million in this division with a forecast of $100 million for next year. The expansion advances the opportunity for economic growth in Wayne County, as well as Verità's service offerings. The integration of services and talent fuel the vision for this major initiative with various carriers to build out their sites with 5G, including the rural areas throughout the decade to provide meaningful internet connectivity.
"We take pride in providing a culture that supports relationships and becoming a part of Verità as a family-oriented business," says Kylar Damon, president of Nomad Tower Services. "We put relationships first and value personal relationships with our team and customers. We are excited to be a part of Verità's extended family."
---