---
Matthew Brennan // 34
Vice President, Member Services Group // Corporate Eagle, Waterford Township // Employees: 57 // Revenue: $22M
Baker College
They weren't quite caped crusader moments, but as Matthew Brennan was learning how to sell shares on corporate aircraft, he would head home for lunch, change out of his aircraft maintenance uniform, put on a suit, and head back to work. "I have a real passion for aircraft and anything that goes fast," says Brennan, vice president of the Member Services Group at Corporate Eagle in Waterford Township.
The company provides membership-based aviation programs to corporate clients and individuals. When he was 14, Brennan started "scrubbing corners and edges of the hangar, pulling weeds, and doing all of those jobs no one else wanted to do," he says of the firm's facility at Oakland County International Airport.
He began operating aircraft-towing vehicles after he learned to drive, and began fueling and cleaning planes. "At 19, I got hit by the sales bug, so I started to learn how the management side worked. I got involved in marketing and slowly I learned enough to start up sales," he says. "On the first day, I made 50 phone calls, and I thought everyone would call me back. But no one called back." Soon after, he made his first sale, and today the company has more than 20 clients.
With 19 years at Corporate Eagle, Brennan has learned every facet of the business — implementing training programs, writing emergency plans for fuel spill prevention and cleanup, and overseeing storm water pollution prevention and containment. "Our clients and employees are the lifeblood of the company," he says. "We're only as good as the last aircraft that taxies off the ramp. We're growing, and we want to keep growing." — R.J. King
Scott Brinkmann // 39
Senior Assistant Corporation Counsel // City of Detroit Law Department // Employees: 108 // Budget: $15.5M
Wayne State University Law School
From the first state park in Detroit to Sakthi Automotive Group's development of a 70-acre manufacturing campus on the city's southwest side, Scott Brinkmann has been at the forefront of one of the largest municipal revivals in the country.
After joining Detroit's recreation department in 2000, Brinkmann, senior assistant corporation counsel at the City of Detroit Law Department, worked on legal issues for the development of Tricentennial State Park along the east riverfront, since renamed William G. Milliken State Park and Harbor.
"It was really the catalyst for all the development you see along the riverfront," Brinkmann says. "There have been so many developments that our department has worked on. Right now we're working on legal issues surrounding the development of the Gordie Howe International Bridge, which is a once-in-a-lifetime project." After joining the city's recreation department, Brinkmann earned his law degree while working a full-time schedule.
During college, he served as an intern for a law firm in Lansing; prior to that, he was employed at various golf courses as a starter, a pro shop clerk, and a manager of tournaments. He says holding multiple jobs in a short period of time helped him prepare for his current position. "I've worked on commercial leases, sales and acquisitions, tax abatements, and the disposition of property," he says. "One of the more interesting projects is the Hollywood work, when the film crews come to town. We did the approvals for Transformers 5, which is now being filmed."
He also assisted with the acquisition of hundreds of parcels of surplus property in a complicated swap with Detroit Public Schools. "We wrote off $14 million in debt owed by DPS to the city in exchange for real estate," he says. "We're now well into the process of finding the best use for the properties. That's our mission." — R.J. King 
Ken Cauley // 31
President // Konnected Inc., Shelby Township //  Employees: 4 // Revenue: $5M
Walsh College
Is it possible to be in your early 30s and about to start your third decade in business? Ken Cauley is 31, but he laid the groundwork for his first business when he was only 14 years old. As a hobby, Cauley developed a source of original content about the video game industry, including "blogging about video games before blogging was a thing," he says. Cauley had 30 to 40 regular contributors to his daily news, community forums, and game reviews when he realized his hobby was evolving into a serious business.
By 2010, he was able to sell the individual media properties to a larger competitor — although he maintained the parent company, Advanced Media, for himself. Since then, he has established two new companies: Konnected Inc., which works with direct advertisers to distribute media plans across the internet, and Krave Marketing, a video content firm that upgrades online content among real estate agents, auto dealers, and pharmaceutical companies. "We're giving auto dealers a face-lift — original video content for every vehicle on their lot," Cauley says. "For real estate, you typically get crummy pictures on Zillow or whatever. We go in and shoot an MTV Crips-type setting (video) to share with the agent."
Krave and Konnected are separate companies, although Cauley sees them complementing each other in the years ahead. A strong believer in entrepreneurial networking, Cauley is heavily involved in invite-only groups such as EO Detroit and the Young Entrepreneurs Council. One thing he's learned over the past 17 years is that the pursuit of perfection is counterproductive. "I spent a ton of time in the past trying to make everything I did perfect before I took it to market," he says. "The reality is that the product you launched is probably not even the product that will end up (going to market) as it evolves and you learn customers' needs and desires. You roll with the punches, and not everything goes according to plan. You have to be OK with that, and have faith in yourself and what you're doing." — Dan Calabrese
Hunter Coe // 34
Strategic Sales Manager // Coe Press Equipment Corp., Sterling Heights // Employees: 100 // Revenue: NA
Northwood University
Hunter Coe and the sales team at Coe Press Equipment Corp. in Sterling Heights are bringing a new message to the marketplace. For years, the 40-year-old company, which designs and distributes large, coil-feeding equipment to the metal stamping industry, largely sold its product line based on price. "Our sales team, which includes a new sales manager and new salespeople, are now selling our products based on value, quality, and service versus price," says Coe, strategic sales manager at Coe Press Equipment.
As a result, he says, revenue increased 15 percent last year, and added expansion is forecast for this year. "We're focused on growth and looking to get into new markets, like the boating industry, while expanding from our client base," he says. Roughly 40 percent of the company's output is sold to the automotive industry (metal stampers and tool and die shops), while the rest is distributed to parts and components suppliers from industries dealing with large agricultural machines, snow blowers, lawn and garden tractors, lawn mowers, appliances, and electrical components.
Founded in Rochester by Coe's father, John Coe, the enterprise initially focused on rebuilding used equipment — until a customer asked him to design and build metal stamping and cutting machines. "My dad started the business with $500," Coe says. "He wanted to be a dealer, but a customer really insisted he build the equipment. He lost money on the first machine, but figured it out and we eventually expanded and moved to Sterling Heights, where we have 65,000 square feet of space among four different buildings in one complex."
Coe worked for a local automotive dealership before joining the company in 2008, where he started "in assembly, doing welding, and building equipment," followed by service, line installation, and sales. A family business, his father is president and CEO, while his brother and twin sisters are also active in the firm. "I'm out there being the face of the company and looking for sales growth," Coe says. "It's all about getting into new markets and expanding our product lines." — R.J. King
Andrew Daitch // 39
Executive Director // Affordable Housing Advisors, Marcus & Millichap, Southfield // Employees: 2,250 nationwide // Revenue: $560M
Walsh College
Paul Davis had pioneered the nationwide brokerage of multifamily government-subsidized properties through his Affordable Housing Advisors firm in the late 1980s. When Andy Daitch met Davis after they had both begun to work at real estate broker Marcus & Millichap in Southfield, Daitch knew he was in the right place.
"The most important opportunity I had in my life was meeting Paul Davis," Daitch says. "It's something I connected with." Under Davis' and Daitch's leadership, AHA (which became part of Marcus & Millichap in 1998) has carved a niche for itself as the nation's leading brokerage firm specializing in low-income, multifamily housing.
"Since we started our national platform back in 1999, we've sold over $4 billion of affordable housing in 47 states," Daitch says. "We've gone from selling five or 10 affordable properties a year to 145 properties in 2015 for $1 billion." Buyers in this market include numerous individuals, low-income housing tax credit developers, and real estate investment trusts. Since 2000, AHA has recorded $1 billion in the sale of 135 properties in Michigan, comprising 24,130 units. "We've sold in excess of 4,000 apartment units in downtown Detroit to developers who moved forward with massive renovations," Daitch says. "We like to believe that our efforts in marketing these properties to the national pool of buyers has resulted in a great thing — not only for the owners, but also the tenants who will have brand-new, refurbished places to live."
The firm's growth has been aided by its exclusive agreement to represent the Michigan State Housing Development Authority as well as specializing in a small but relatively untapped segment of the real estate market. "We have a very keen understanding of affordable housing, which is a very esoteric industry that many people pass over," Daitch says. "We've embraced it by combining our technical and regulatory knowledge with our transactional skills."  — Tom Beaman
Brian Eisbrenner // 35
President // Shelby Paint and Decorating, Motor City Paint Co., Shelby Township //  Employees: 22 // Revenue: $3.5M
Walsh College
Unlike some family business owners, Tim Eisbrenner never had to struggle with succession planning at Shelby Paint and Decorating, the business he acquired in 1979. "When I was 10 years old, I wanted to be his vice president," says Brian Eisbrenner, Tim's son.
Six years later, when he was 16, Brian joined the firm. In 2007, his father was diagnosed with Parkinson's disease. "He's not involved in the business other than a few meetings a year when he tells us what we should be doing," Brian says, laughing.
Like many other next-generation leaders, Eisbrenner has put his own stamp on the business, and he launched Motor City Paint Co. earlier this year. The paint, made in Lansing, has been qualified to use the Pure Michigan brand. Eisbrenner likes the analogy of food from a locally owned Italian restaurant versus the food you get at Olive Garden when comparing his Motor City Paint Co. paint to a national brand.
"Really, what you get out of it is that when you have these large manufacturers, they're buying raw materials and it's all about prices," he says. "We're buying ingredients based on quality. Our goal is to have our own Motor City Paint stores. It's security for a small business owner to have a brand that I can keep consistent and control the distribution."
Despite the company's growth this year, the recent past has been shaky. In 2008, Shelby Paint and Decorating was in the red. The following year, the bank pulled the business' line of credit due to the recession. "Sales were dropping significantly because new construction was falling off the face of the earth," Eisbrenner recalls. With 70 percent of his sales dependent upon contractors, he felt the pinch.
Eisbrenner subsequently closed a store, moved two other stores to lower-rent buildings, started a customer loyalty program, and established a career path for employees. Today, Shelby Paint is back in the black — flat, satin, and high gloss. — Ilene Wolff
Matthew J. Farrell // 39
Co-founder and CEO // Core Partners, Bingham Farms // Employees: 130 // Revenue: $22M
Michigan State University
Matthew J. Farrell was just 15 years old when his father passed away, but his dad had already taught Matthew many life lessons. Among them: If possible, avoid the auto industry. While the senior Farrell spent his entire career as an automotive supplier, he much preferred building his dream home on a lake north of Detroit.
The eventual sale of that property helped pay for his son's tuition at Michigan Sate University. "Real estate always sat in the back of my mind as a vehicle that made sense," Farrell says.
From there, he joined the real estate brokerage firm of Grubb and Ellis (now Newmark Grubb Knight Frank), then spent seven years as vice president at Friedman Integrated Real Estate Solutions in Farmington Hills. Still, something didn't feel right. "I loved being in a team environment," Farrell says. "Unfortunately, the real estate industry doesn't lend itself to team atmospheres. I preferred a team-based environment that was client-centric, not egocentric."
With that goal in mind, in 2006 Farrell launched CORE Partners (Consultants of Real Estate) to offer real estate advisory, consulting, and brokerage services. "We wanted to be the center of our clients' decision-making process, helping them make prudent, smart, strategic decisions that will grow their businesses," he says. "We added the word 'Partners' because we can have 20-plus associates in a room openly diagnosing and strategizing our clients' needs."
CORE Partners today serves as the strategic real estate arm for 50 Midwest companies. It has more than 8 million square feet of space under management, with a combined portfolio value of $1.5 billion.
In turn, Farrell is immediate past president of the Detroit chapter of The Entrepreneurs' Organization, a peer-to-peer network. He also served as president of Michigan's Commercial Board of Realtors, and was named Broker of the Year. "It feels great to get these awards, but it's a reflection of our team and its performance," he says. — Tom Beaman
​
Brandon Green // 31
Managing Partner // Greenway Multimedia Group, Northville // Employees: 24 // Revenue: NA
Wayne State University
Like so many entrepreneurs, Brandon Green saw a need and jumped in to fill it. "I started my own company because I saw a void in the market," says Green, managing partner of Greenway Multimedia Group. "In radio, (I saw) how instrumental marketing is for companies. With times changing the way they have, more companies want to do the digital approach, and I wanted to provide jobs for people." Green's company, which offers graphic design services, digital media marketing, and web development, employs 24 people at its Northville location. His radio experience includes working at Channel 955, "Detroit's Hit Music," for four years, first as a promotions coordinator and later as an on-air personality.
Tech-savvy, he also pitched in on the technical side for live broadcasts. After deciding to leave radio, he spent time at WDIV Local 4 as creative services producer, where his assignments included live broadcasts of the North American International Auto Show, America's Thanksgiving Parade, and the Ford Fireworks. He also worked with anchor Devin Scillian as a producer on his show, Flashpoint, Local 4's weekly community topics program. At the same time, Green worked part-time at WVMV 98.7-FM, a smooth jazz radio station, as a board operator and promotions coordinator.
In 2014, he left broadcast media to start his company, where he likes to develop talent. "Every Monday we have what's called our power meeting, where we go over everything for the coming week," he says. "I provide tips on ways to make our employees' jobs easier, get them pumped up, and get their energy going." During those meetings and throughout the rest of the week, Green likes to foster a culture that brings out the best in his employees.
"Our philosophy is when people are secure in their job, they work harder, they're happier, and they work better," he says. "We focus on digital media because it's the wave of the future, and (we've found) that more people are online." The company's clients include TechTown, Antonio's Cucina Italiana restaurants, and Title Boxing Club, among others. So what's his advice for entrepreneurs? "Just go for it." — Ilene Wolff 
Randy Foster // 36
Co-founder and CTO // Rocket Fiber, Detroit // Employees: 36 // Revenue: NA
University of Michigan
Randy Foster says his entrepreneurial experiences running a lawn service company with a cousin, followed by a web development project he landed after college, had their "advantages and disadvantages." The co-founder and CTO of Rocket Fiber in Detroit, which earlier this year launched a high-speed internet service that is billed as 100 times faster than conventional residential speeds, says he enjoyed the freedom of working for himself.
"After college, I took a hiatus and developed a platform that was a web reporting tool for a third-party logistics firm," he says. "It took eight months to develop, I sold it to them, and then took a real job as a software engineer for Quicken Loans Inc. That's where I learned what was missing from my entrepreneurial experience."
As one of the nation's largest mortgage companies, Quicken Loans, based in downtown Detroit — along with dozens of related companies, like Bedrock Real Estate Services — employs thousands of workers and offers a full range of benefits (Quicken Loans founder and chairman Dan Gilbert is an investor in Rocket Fiber).
"I don't think we would be nearly as far along with Rocket Fiber if we weren't able to come up through Quicken Loans and the family of companies, and have support from human resources and offer an attractive health care package (to recruits)," he says. "That's something a lot of startups can't match as they're trying to grow the company."
Since January, the company has signed up more than 400 residential and 70 business clients, and has started expanding beyond downtown Detroit into Midtown. He projects that it won't be long until they're in other areas of the city, suburbs, and beyond. "We have a three-year planning cycle, and we have to remain disciplined so we're prepared for the future instead of being reactive to it," he says. "And it's just not a quantitative forecast. Will there be enough recruits skilled in the STEM disciplines in three years, and how can we impact that over time?" — R.J. King 
Michael Gross // 39
Managing Director // Beringea, Farmington Hills // Employees: 30 // Assets Under Management: $568M
Michigan State University
From the time Michael Gross joined Beringea in 2008, it didn't take long to land one of the firm's top jobs as managing director. The Farmington Hills-based venture capital firm pursued Gross after seeing his work — particularly with health care companies — during his time at Plante and Moran Corporate Finance in Southfield.
Beringea wanted someone familiar with the health care sector and, when Gross joined the firm, it quickly tapped him to serve as the "lead" on these investments — meaning he had to work with top management at the companies, serve on their boards, and, ultimately, close out the fund's investment in each target company. "When I joined in 2008, we had just closed a $105 million fund focused on real estate business, and I closed the first two deals out of that fund," Gross recalls.
Within 18 months, he was appointed managing director. In the years since, he has led the firm on a steady path of working with growth-minded companies, and has served as the lead on 13 of the 27 investments the firm has made through its Michigan Growth Capital Funds I and II.
Beringea has $568 million under management. "Our goal is to grow to over $1 billion under management, and that's in our local office (the firm also operates a London office). Fostering companies through that critical growth stage is what we're really good at. We work with companies that are on the late end of what's traditionally called venture capital, and on the beginning end of what's traditionally called private equity."
As part of his role, Gross sits on the boards of nine growth-stage companies. He says the opportunity to work so closely with companies is more rewarding from his prior work. "Investment banking is very transactional in nature, and you learn a lot about a client and move on to the next deal," Gross says. "I really wanted to get into private equity so I could help foster companies and have even longer relationships with companies." — Dan Calabrese
​
Kaitlyn Harder // 30
Attorney // Michigan Department of Attorney General, Office of Special Counsel — Flint Water Crisis // Employees: 26 // Budget: $4.9M
Western Michigan University Cooley Law School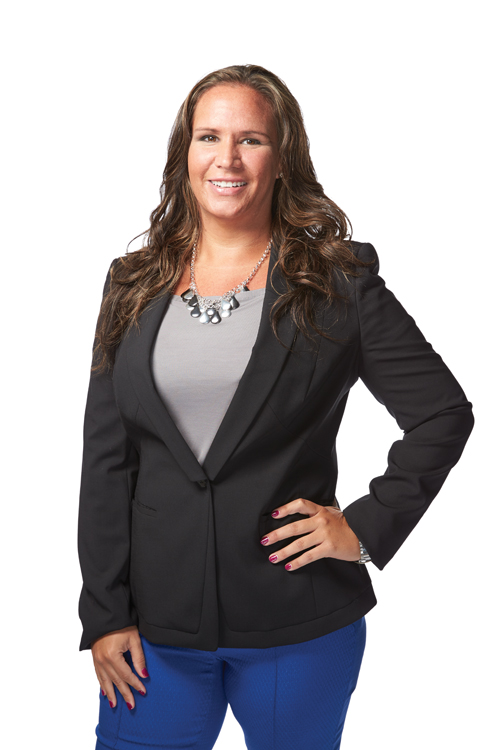 After earning a master of law degree in homeland and national security law, Kaitlyn Harder took an internship in 2013 with the Detroit Crime Commission. Founded in 2011, the nonprofit organization works with law enforcement agencies at the federal, state, and local levels to reduce crime in southeast Michigan.
The team includes current and former public safety directors from across the region. "In 2014, I joined the commission full time," Harder says. "It's an elite team that works to make the region a safer place by partnering with law enforcement agencies to lower crime, lower arson rates, improve security, and improve overall quality of life."
Given the nature of her job, she can't address specific activities. "We work with the community to improve security and we look for vulnerabilities where we can reduce crime," she says.
Last February, following the public disclosure of the water crisis in Flint, where high amounts of lead were detected in the water, she was assigned to the Michigan Department of Attorney General, Office of Special Counsel — Flint Water Crisis. "I'm part of the investigative and prosecution team," she says.
In addition to her work in Lansing, Harder has been teaching classes at the University of Michigan-Dearborn. For the past 18 months, she has lectured on health care and the law as well as drugs, crime, and violence, and drugs, crime, and Detroit. "I enjoy being a lecturer and helping students understand different aspects of the law," she says. Harder says growing up she learned the value of "hard work and integrity. Because as long as you have integrity, you won't have any problems in the business world or your personal life," she says. — R.J. King  
Sterling Howard // 37
Managing Director // Silver Capital Group, Farmington Hills // Employees: 3 // Revenue: $1.2M
University of Michigan
Not every dilapidated property in Detroit needs to be demolished. Ask Sterling Howard. He looks for undervalued properties in otherwise viable neighborhoods — structures that can be livable and desirable if they receive the right kind of upgrades.
While he cares about the city and wants to be part of its resurgence, Howard, managing director of Silver Capital Group in Farmington Hills, isn't doing this strictly as an altruistic mission; he acquired the properties via foreclosures and bank short sales, and he knows how to limit his investment exposure.
"We can make a profit because we're buying properties that, at some point in recent history, were priced at between $125,000 and $200,000," Howard says. "That's what they were selling for at the top of the market. Being able to acquire these assets at between $15,000 and $30,000 — and adding amenities for less than $45,000 apiece — lets us rent them for $1,000 (a month), on average."
Silver Capital Group typically rents with the idea that the tenants will eventually purchase the property. He is joined in the business by Timothy Eachus, an investor who handles the financial side while Howard oversees operations. Over the last three years, Silver Capital Group has acquired 100 properties. They hope to double that amount next year.
"We're still in an aggressive acquisition mode, which is difficult because when you look at the market, there's not a lot of property for sale that comes across the multiple listing services," Howard says. "And when there are, there are bidding wars. Banks aren't doing short sales anymore." Still, Howard believes it's worth the effort for the reward that follows. "I love real estate," he says. "I love that it's a tangible asset that you can always sort of go back to and see how it's positively or negatively affecting your community." — Dan Calabrese
​
Sam G. Huszczo // 35
President // CFA Society of Detroit, Detroit // Employees: 7 // Members: 400+
University of Michigan
It didn't take long for Sam G. Huszczo to become an entrepreneur. Two years after working as a broker at a large financial advisory firm, in 2005, at the age of 24, he launched SGH Wealth Management in Southfield. Today, the firm, which will soon move to larger quarters, has more than $100 million in assets under management. His clients include high-net-worth individuals, executives, small business owners, retirees, and corporations.
A certified financial planner, Huszczo credits his success to his upbringing — his father is a professor of management in the College of Business at Eastern Michigan University, while his mother ran a calligraphy and design business out of the family kitchen before joining General Motors Co. as a designer.
"My dad is someone I can always call on for advice on any business matter, and it was cool growing up and watching my mom create a business out of nothing. It made me think there's nothing I can't do," he says. Huszczo, who developed a strong mathematics background, graduated with honors and received an economics degree from the University of Michigan — along with completing a rigorous program on his path to being recognized as a certified financial analyst, or CFA. The three-year process, where professionals develop a deep knowledge of the financial and investment sectors, isn't for the faint of heart.
Overall, only 35 percent of CFA participants complete the program and pass the final exam. In 2009, soon after being certified, Huszczo joined the CFA Society of Detroit, which has more than 400 members in Michigan. "I joined the board five years ago and have worked my way up by serving as treasurer, programming chair, public awareness chair, and now president (August 2016-2017)," he says.
"Since I joined the board, attendance at our events is up 65 percent, while sponsorship levels are at an all-time high. It's a great organization. The CFA designation demands strict ethical guidelines. In fact, we sign a code of ethics. When dealing with investors (clients), we always put their interests first." — R.J. King 
Adam Jahnke // 33
Principal // Vault Equity Partners, Bloomfield Hills // Employees: 2 // Assets: $31M
University of Southern California
Adam Jahnke sat at his desk at Honigman Miller, a large law firm in downtown Detroit, and pondered his position in life. He'd already made partner in his early 30s. Things were going well. But something was missing. He didn't feel passionate about coming to work every day. "I called up my wife and said I felt I needed to move on to something else," Jahnke recalls. That's when he reconnected with a friend, Geoff Linden, who had been head of acquisitions at a Real Estate Investment Trust and, like Jahnke, had an inclination to try something different. "I had known (Jeff) for a while, both personally and professionally," Jahnke says. "He called me up the second he made his decision (to take on a new venture)." From there, the pair launched Vault Equity Partners in Bloomfield Hills, which acquires and operates single-tenant retail properties, 17 of which have long-term leases. In order to make the business model work, Jahnke says he and Linden are very particular about the types of properties and tenants they work with, preferring "e-commerce resistant" businesses like dialysis clinics that can't be eliminated by virtual competition. Some of the company's current properties include two Fresenius Dialysis Clinics (one in Florida and one in New Mexico) and the University of Texas Pediatric Urgent Care Clinic in Galveston. Jahnke and Linden also prefer single-tenant buildings, because — among other reasons — the tenants are usually responsible for property management. "Not that it's not doable, but building management is outside our field of expertise, and the more you stray outside your field of expertise, the more risk (you incur)," Jahnke says. Linden's job is to market the properties, while Jahnke makes sure the transactions are handled correctly. "We thought we could do it in a way that was a little leaner and better," Jahnke says. "We're not reinventing the wheel; we're just making it run better and smoother. We're able to operate in a way that has limited overhead, and we have skills that complement each other so we can run a real efficient company." — Dan Calabrese
​
Carmine Jabri // 36
President // E.M.M.A. International Consulting Group Inc., Farmington Hills // Employees: 2 (58 independent contractors) // Revenue: NA
Central Michigan University
For many businesses, complying with Food and Drug Administration regulations and ISO standards is the price of entry into the market, but keeping up with so many requirements can be a costly strain on an organization.
Carmine Jabri saw the situation firsthand in his own career, so he launched E.M.M.A. International Consulting Group Inc. in 2013 to help companies stay on top of regulatory directives. "We're a management consulting firm with an emphasis on quality management systems and compliance," Jabri says. "We help FDA-regulated companies — pharmaceuticals, medical devices, biotech, and biologic — establish quality processes and comply with the regulatory requirements of the FDA, European Union, or any other regulatory body across the globe."
E.M.M.A. (Excellence, Multidimensional, Methodical, Analytical) also keeps track of multiple ISO standards that apply to industries ranging from medical devices to the environment to food for clients in North America, Europe, and the Middle East. For example, if a company receives an "enforcement action" — a warning letter or consent decree —  from the FDA, the company develops a corrective course of action.
"Companies can struggle with an enforcement action because they may lack resources," Jabri says. "Once a warning letter is received, you have 15 business days to respond. We deploy consultants to help them respond and create a remediation plan."
Jabri moved to Michigan in 2013 after working in the pharmaceutical and medical device industries in the Washington, D.C., area. He says he started E.M.M.A. out of frustration. "We found a lack of specialty solutions and expertise in a lot of these consulting firms. We wanted to understand a (client's) needs and provide customizable solutions with seasoned experts." Jabri is working with Oakland County's Medical Main Street and the trade group MichBio to establish a local client base. "We're definitely looking to the future, and we certainly think there's a lot of opportunity for growth," he says. — Tom Beaman 
Joey Jonna // 36
Founder // Jonna Luxury Homes, Birmingham // Employees: 15 // Revenue: NA
Michigan State University
As soon as Joey Jonna learned to drive, he was in the construction business. His father, Frank Jonna, owned Jonna Construction Co. in Bloomfield Hills, and he worked there until 2008. At that time, he saw an opportunity to launch Jonna Facility Services, which eventually grew to 400 locations across the United States.
"The global financial crisis hit, and there wasn't a lot of construction going on, but there were companies out there that needed maintenance and smaller construction projects that the bigger contractors wouldn't do," says Jonna, founder of Jonna Luxury Homes in Birmingham.
In 2011, as the economy revived, he sold off the facilities company and started building luxury homes in Bloomfield Hills and Birmingham. One of his current projects is The Forefront in downtown Birmingham — a 10-unit condominium development along south Old Woodward that's scheduled to open next spring. In addition, he plans to break ground next year on Russell Flats, a five-story, 90-unit apartment building along Russell Street in Detroit's Eastern Market.
"What attracted me to the site is that you could live there and have access to fresh food, bike lanes, and all the great things that are happening in the city," he says. The building will offer a mixture of studio, two-bedroom, and three-bedroom units; an exercise facility; bike storage; and a doorman.
"We plan to open in spring 2018, and the building will (also) offer space for a restaurant along Russell Street and 10,400-square-foot spaces along Alfred Street for artists and small businesses," he says. "We'll also have a deck on the roof for the tenants. We're looking forward to getting started." — R.J. King  
George Kordas // 33
Co-owner, Vice President of Sales and Marketing // Metropolitan Baking Co., Hamtramck // Employees: 100 // Revenue: NA
University of Colorado
After graduating from the University of Colorado in 2005 with a business degree, George Kordas began working for Metropolitan Baking Co., a third-generation, wholesale baking company owned by his family. Since then, he's used his ambition to curate a steady stream of growth for the company.
"When you're younger, there's that young, fresh blood and that energy that you can add to the business, and I've done that by diversifying our customer base," says Kordas, co-owner and vice president of sales and marketing of Metropolitan Baking.
While the Hamtramck-based baking company sells bread products regionally and nationally to grocery stores, universities, facilities, and numerous restaurant chains — clients that Kordas has had a hand in obtaining — he treats Metropolitan Baking like a small business. On a typical day, he can switch from corporate concerns to production operations while maintaining direct client relationships personally, rather than through advertising. "You're never too large of a business to get on the phone and make calls to companies and let them know, 'We're here, we want to do business with you,' " he says. "It's kind of a relentless, don't-take-no-for-an-answer type of approach."
Kordas says he's always wanted to work for the company, and was thankful that he never felt pressured by his father to join. Instead, he made the decision himself in his sophomore year of college, after working at the company during summers in high school and college.
"I realized I had a fantastic opportunity that not many individuals have, and decided it was something I wanted to focus on — to be someone who can really grow the business and take it to whole new levels." — Gabrielle S. Guthrie
Steven Kizy // 30
President // Midway Dental Supply, Livonia // Employees: 71 // Revenue: $17M
Wayne State University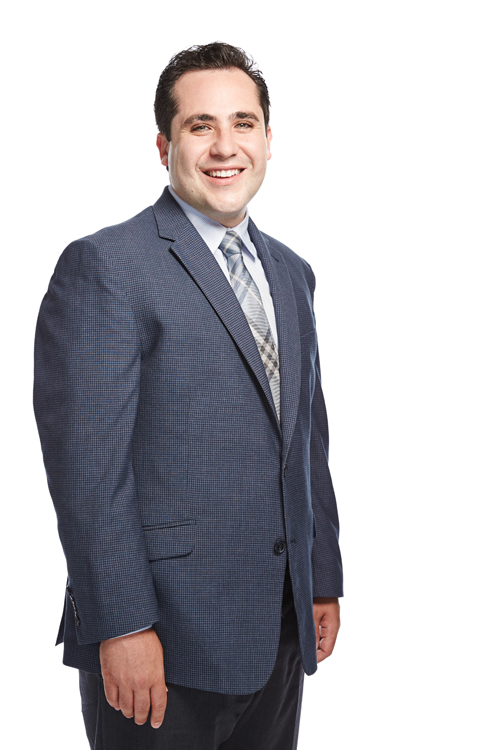 Steven Kizy is 30 years old, but he's already been in business more than 15 years. "I started my own business when I was 14 years old," Kizy says. "I ran a cell phone store out of my dad's convenience store in Detroit. I've always had a passion for business."
One thing Kizy doesn't have a passion for is becoming an oral dentist — despite the fact that his brother along with two sisters are in the profession. Instead, in 2010 he founded a dental supply company, which was acquired by Midway Dental Supply three years later.
Midway sells supplies, instruments, and equipment to 1,500 general dentists in Michigan and parts of Indiana. The company also designs dental offices. In 2013, after Midway acquired his former company, first-year revenue was more than $7 million. In 2015, revenue reached more than $17 million, and is on track to top that figure this year.
Kizy says he grew the business by staying aggressive and meeting customer needs. "Our competition is all nationwide companies," he says. "We give that personal touch that a lot of the larger companies can't."
As an example, Kizy says there are times when a customer needs same-day delivery. Midway can meet those last-minute requests, something the nationals often can't do. In addition, he has overseen rapid expansion — there are 71 employees today, up from 22 workers in 2014.
"When a salesperson calls in to the office, they know the person they're talking to has a job because of them and, if they do better, another person will have a job," he says. "Honestly, I (believe that) without that, you can't build a company." In addition, Kizy credits his success to his education at Brother Rice High School in Bloomfield Township. "They ingrained a lot of the skills necessary to build drive and success," he says. "They made you an individual, and taught you how to think (for yourself) rather than just (memorize) what's in a textbook." — Ilene Wolff
Matthew Loria // 39
Partner // Auxiom, Madison Heights // Employees: 10 // Revenue: $1M- $3M
Oakland University
While Madison Heights-based Auxiom supplies small- to mid-sized businesses with IT services, the company's philosophy reaches further than laptops, spyware, or internet connections. "AU is the chemical symbol for gold, and 'xiom' is defined as a rule of something known to be true," says Matthew Loria, an Auxiom partner.
"It's our little way of saying the Golden Rule: It's a lot easier to walk in the client's shoes if we treat them how we would want to be treated." Loria says the company's focus on customer service — from the front desk receptionist to IT experts — also drives the way he approaches management and business decisions.
Whether it's contributing fresh ideas or cultivating relationships, an emotionally charged approach to entrepreneurship is something Loria has subscribed to throughout his career. That includes a side project he's been working on, which he describes as a happiness tool called Smile Stick.
Prior to joining Auxiom, Loria had been drafting up a business plan for a company that would supply business owners with IT services that fully met their needs. The sweet spot would be clients that are too small to have their own-in house IT team. When the opportunity to join Auxiom came about, he jumped at the chance. "I enjoy dealing with other business owners and truly being able to help them stabilize and grow their businesses," he says. Moving forward, Loria says the company's goal is to become the namesake IT firm for businesses in metro Detroit, before expanding the enterprise nationally.  — Emma Klug
​
Brad Lukas // 30
Director, Emergency Services // Beaumont Health, Troy // Employees: 35,000 employees // Revenue: NA
Wayne State University, Baker College, Western Governors University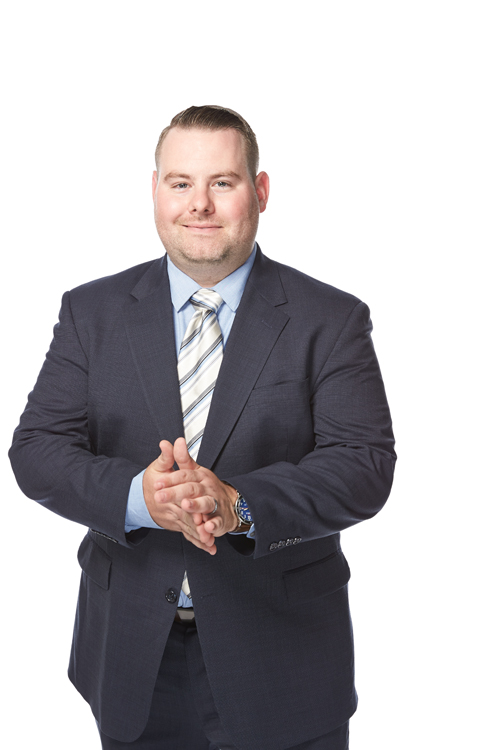 Some of Brad Lukas' earliest memories of health care include how attentive a nursing staff was to his mother, who was gravely ill when he was around 7 years old. Although Lukas, who works as the director of the emergency services at Beaumont Health in Troy, says he didn't understand everything that was going on at the time, the diligence of the staff left an impression. "If you put yourself in that perspective of how would I want my mom to be treated, or my family, I think you'll be successful in health care," he says. Having worked as a staff RN, nurse clinician, associate nurse manager, and administrative manager for Beaumont, Lukas has advanced through the hospital's ranks. His daily schedule ranges from attending board meetings to ensuring the department is meeting quality standards, along with helping out on the floor. "I didn't go into administration to wear a suit and tie and sit at a desk," says Lukas, who wears scrubs to work. "I went into administration to make a difference and revolutionize health care."
Lukas first recognized his entrepreneurial sprit while working at his family's restaurant in Rochester. It was there that he learned the importance of working as a team and treating every day like a job interview. He says that work ethic — along with mentorship from Nancy Susick, president of Beaumont Hospital Troy, joining leadership groups such as the Detroit Economic Club, and furthering his education — have helped him immensely. "You have to put the work in," Lukas says. "If I didn't wake up in the morning … hungry to achieve the things I want to achieve, it's not going to get done."  — Emma Klug
​
Wesley Mathews // 35
Co-founder and CEO // High Level Marketing, West Bloomfield Township // Employees: 35 // Revenue: $4.5M
Schoolcraft College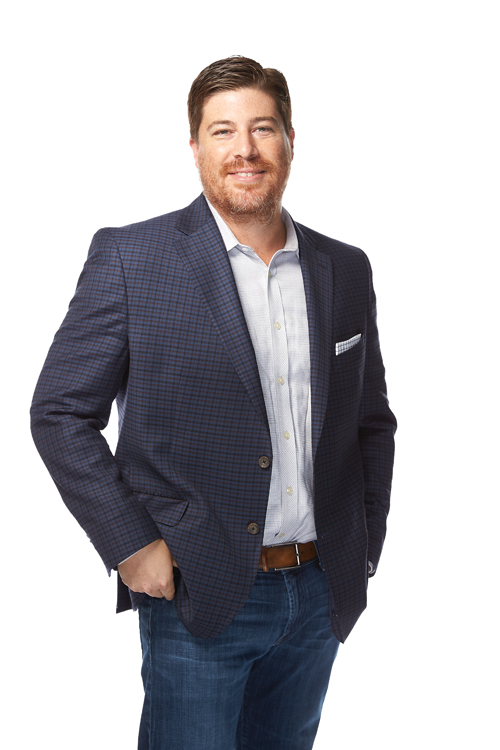 The all-too-frequent complaint of stale and underperforming websites, largely coming from smaller businesses, was the catalyst that led Wesley Mathews and a partner to form High Level Marketing in 2009 to serve customers who were starving for e-commerce know-how. "Early on I had a lot of experience with small businesses and I listened to what they were doing well," Mathews says. "The common denominator was that people needed their websites to deliver leads. When we started, we committed to only building websites that would drive traffic and elicit a 'call to action.' "
Mathews says he and his team spent three years developing a proprietary web management system before the company was launched. The technology offers search engine optimization that helps clients' websites appear prominently in search results based on trending key words and a suite of website design services, including the option for businesses to manage their own sites.
The company has grown from its original five clients, to 800 in 2012 and 1,200 today in the U.S. and abroad. "About 80 percent of our customers are service businesses — roofers, plumbers, and electricians — with under $1 million in revenue and a handful of employees. That's our sweet spot," Mathews says. "The beauty for us is most of them have had really horrible experiences with marketing companies. When they come on board with us they love the web design, they love the process, they start to get leads, and they stay with us."
With no debt and a technology developed in-house that scours for underperforming websites, Mathews foresees continued growth. "We established our foundation and can dial in how many new projects we can take on a month and what that will net us. We're prepped and primed, and I think our growth is going to be exponential." — Tom Beaman
​
Stephen McKay // 31
Partner and Vice President // Cranbrook Custom Homes, Shelby Township // Employees: 20 // Revenue: $42M
Lawrence Technological University
Stephen McKay entered the business world when he was 8 years old, and never looked back. "My dad owned an electrical contracting business, so I worked for him, and I also had paper routes and a retail job," says McKay, partner and vice president of Cranbrook Custom Homes in Shelby Township.
Before he could drive, he landed a job as an apprentice at an architectural firm, where he worked for six years while attending college. From there, he created custom homes for a design company while running his own architectural firm.
"I would design 10 custom homes on my own each year, and while I was doing that I was designing a complicated home for myself," he says. "When my customers noticed I was building my own home, they asked (if I would) build homes for them, as well."
In 2011, he launched Cranbrook Custom Homes with two partners, and today the company builds 40 to 45 homes a year. The homes, which range in price from $480,000 to $3 million, typically come in three styles — contemporary, traditional, and European.
"The proportions, the design, and the materials all have to be perfect," McKay says. "We've done some homes with indoor pools and indoor basketball courts, whatever the client desires. Our goal is to keep expanding in southeastern Michigan and beyond." — R.J. King    
John Rakolta III // 35
Executive Vice President and Chief Administration Officer // Walbridge, Detroit // Employees: 1,200 // Revenue: $1.4B
New York University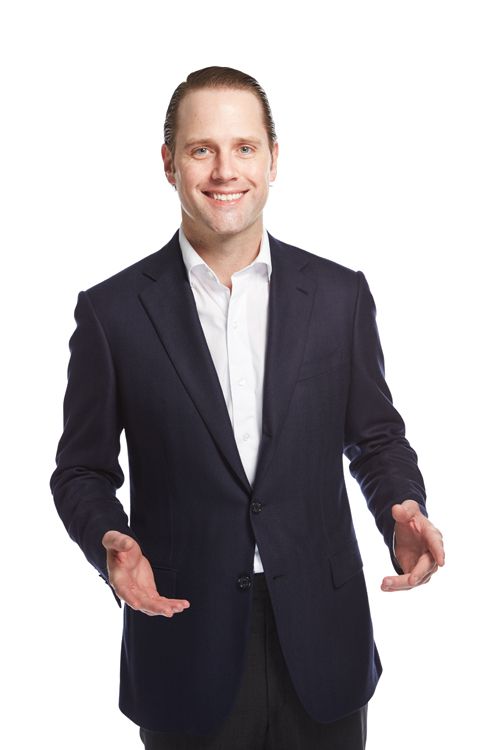 When John Rakolta III was working for a development firm in New York City while attending graduate school, he saw firsthand how a company that grows too fast can make mistakes. "They were great in New York, but they tried to go into Las Vegas and Los Angeles, and they spread themselves too thin," says Rakolta, executive vice president and chief administrative officer of Walbridge, a large construction firm headquartered in downtown Detroit.
"They were taking on large amounts of risk and moving into areas where they didn't have core competencies." While he was learning the development business "on someone else's dime," in 2007 he got a call from his father, John Rakolta Jr., chairman and CEO of Walbridge. "He asked if I wanted to come back to Detroit because there was an opening for a sales role in one of the divisions," he says. "I've always loved construction, so I came back … and interviewed for the position. There were other candidates, so I was glad to get the job."
Over the last nine years, Rakolta says he's helped the company "refine its ability to manage risk, and to take the appropriate risk to expand the business." That includes expansions into Brazil and Argentina, as well as finding additional opportunities in Mexico, where the company has operated for more than 30 years. Closer to home, the construction firm — in partnership with The Roxbury Group and Kraemer Design Group, both in Detroit — renovated the David Whitney Building overlooking Grand Circus Park in the central business district. Built in 1915, but vacant for more than a decade, the building required an extensive renovation. The refurbishments included 105 apartments, the 136-room Aloft Hotel, a sundry store, a bar, and a restaurant. "I'm having a lot of fun," Rakolta says. "We're just finishing a new headquarters in Detroit for Marathon Oil, and we've been working with General Motors Co. to renovate their Technical Center (in Warren) to help them move into mobility and the next century of automobiles and transportation. It will also help them attract and retain engineers." — R.J. King 
Steve Moore // 35
Director of Energy Management // Taubman Centers Inc., Bloomfield Hills // Employees: 640 // Revenue: $557.2M
University of Michigan Ross School of Business
Following a stint as manager of energy and sustainability at Eastern Michigan University, Steve Moore took over in 2013 as director of energy management for Bloomfield Hills-based Taubman Centers Inc. He says he was surprised by what he found when he started. "I've worked in this industry 13 years, and when I first came here, what I expected was to walk into a lot of the malls we own and find savings opportunities relatively quickly," Moore recalls.
"What I did find is that they're very well-managed, and had a good handle on what was happening within their buildings. So we had to fine-tune and pick things that are unseen and hidden, like scheduling, or when you think something's turned off but it's not."
Moore initiated and implemented a system called Taubman Smart Buildings, which incorporates elements like Wi-Fi for shoppers, and other energy-efficiency and saving initiatives. "(It) allows us to continually monitor all the systems in the building and know if things aren't operating as they should," Moore explains. To date, Taubman reports it has reduced its energy use by 27 percent since 2008.
Taubman is also experimenting with a solar installation at El Paseo Village in Palm Desert, Calif., and is considering additional renewable energy initiatives across its shopping mall portfolio. Moore, who is also in charge of Taubman's waste and recycling programs, indicates that Taubman will soon make news in the energy management department. "We're really taking big strides in sustainability," he says. "We intend to be more public about it in the next six months or so." — Dan Calabrese
​
Candice Simons // 32  
President and CEO // 
Brooklyn Outdoor, Detroit // Employees: 6 // Revenue: $6M  
De Paul University
After working in the outdoor advertising industry in Chicago for 10 years, Candice Simons set out to explore opportunities in New York City. She soon had several job offers, but also faced a dilemma. "One path was leading me to these really amazing companies where I could have flourished, but I opted to take a chance and start my own company," the Northville native recalls. "I felt that Detroit was pulling me back to bring my expertise here." Simons launched Brooklyn Outdoor in 2013, the only nationally recognized outdoor advertising company based in Michigan. 
The self-funded firm began by representing independent "out-of-home" vendors and pairing them with advertisers and agencies. With satellite offices in New York and Los Angeles, Brooklyn Outdoor today owns or leases 1-million placements — billboards, wallscapes, buses, and taxis — throughout the country, including advertisements at Chicago's Wrigley Field and on the Las Vegas strip. Ninety-five percent of the firm's business comes from national clients like General Motors Co., T-Mobile, and Red Bull. To set her company apart from its larger competitors, Simons emphasizes personal attention. "We really have become a strong option for people who want a more tailored proposal," she says. "When we do client pitches, we go the extra mile to present something that's going to be impactful and right for the brand. We encourage (our clients) to think a little bit more about what's the right fit." 
As an example, Simons points to the "living" display Brooklyn Outdoor created from a shipping container in Detroit's Corktown neighborhood for client Anheuser-Busch. For two days in November 2015, customers could sample a new brew from a bar set up in the container, while also enjoying live music and a photo booth. Proceeds benefited the nonprofit Eastern Market Corp. 
"The relationships that my team and I have in the industry have really carried us to this point where we have people coming to us every day saying, 'We've heard of you guys, we need the help,' " Simons says. "We're very fortunate that we get to build the best inventory for our clients and give them what they want." — Tom Beaman
​
Parker Stallard // 31
Executive Vice President // TPS Logistics, Troy // Employees: 120 // Managed Freight: $1B
University of South Carolina
A year ago, Parker Stallard and his team at Troy-based TPS Logistics launched Badger Application, an app-based freight tracking solution that enables shippers and carriers to update and track shipments more accurately. Today, the app has more than 700 clients and counting. "It's been doing well," says Stallard, executive vice president of TPS Logistics and president of Badger Application (a separate company). "We developed an affordable technology that gives shippers real time visibility to their supply chain operations via web-based dashboards." 
The app, which drivers activate with their smartphones, costs $99 a month. With more than 3.2 million truck drivers in the United States, the end point of the supply chain — manufacturers waiting on parts or retailers looking for orders — often never knows exactly when the goods will arrive, unless they call the logistics firm overseeing the delivery. Given the potential for bottlenecked traffic, weather delays, and mechanical failures, knowing when and where a driver is at all times can be a big advantage. "If a manufacturer was counting on a set of parts to be delivered at a certain time, and those parts are delayed, they have workers waiting around," Stallard says. "But with Badger they know where the driver is, so if they see there will be a delay, they can assign those workers to another task. It makes everyone more efficient." 
Growing up in the family business, Stallard says he literally learned the in and outs of the logistics industry at the dinner table. He started out as an intern in 2003, and joined the company full time in 2007. From there, it was a roller coaster ride through the 2008 global financial crisis, which saw around 75 percent of the company's automotive clients — a majority of the business — in Chapter 11 bankruptcy. 
"Today we're 45 percent automotive, 30 percent health and beauty aids, and the rest is oil and gas, and retail," Stallard says. "Going forward, we know there will be a shortage of drivers, which will lead to tighter capacity and will drive up transportation costs. That parlays into our strategy of using technology to make the industry more efficient."
— R.J. King 
Jesse Tarr // 33  
President // Wind Secure, Lake Orion // Employees: 12 // Revenue: NA
Northern Michigan University
When Jesse Tarr drove between home in Oakland County and Northern Michigan University in Marquette for school, he passed two industrial wind turbines at the Mackinac Bridge. "I was awed by them," he says. "Being entrepreneurial, I saw what I thought were some pretty big opportunities with these (turbine) foundations," Tarr says. During construction, Tarr noted how badly some of the anchor bolts — with an expected 25-year life cycle — were corroding. On his own, Tarr sold protective plastic caps for the bolts that would prevent rust. 
From there, he worked with the country's largest wind turbine installer and oversaw construction. When that relationship ended in 2009, his prospects took a turn for the better. "What ended up happening is that I got a phone call one day to go back to the (first phase of the) wind farm I had constructed and check the anchor bolts," he says. He soon discovered the foundations of the $6-million turbines had been neglected, and the exposed steel anchor bolts were rusty and loose. 
Even worse, the foundations were cracking. Tarr got periodic requests to maintain other turbine foundations on other wind farms in the next three years while he developed his own business. He eventually got a request to determine how much tension was on the anchor bolts. Even though he had little knowledge of how to determine the actual stress, Tarr assured the customer that he could do it. "It's (really) not that complicated. There's a pretty simple equation you can use for calculating the elongation of steel. All I did was connect a few more dots to it." 
That endeavor led to Tarr filing for a utility patent on the process. He's since written best practices for turbine foundation maintenance for the American Wind Energy Association, and chairs AWEA's operations and maintenance working group. 
Tarr's business has grown so much he's worked in 10 different states. Close to home, he's worked on a wind farm in the Thumb area and one in Ludington, in addition to those turbines at the Mackinac Bridge that first inspired him. "That was a really great day (when I worked on the Mackinac Bridge turbines)," he says. — Ilene Wolff
Michael J. Taylor // 34 
Director of Group Sales // Palace Sports and Entertainment, Auburn Hills // Employees: 2,400, full and part time // Revenue: NA 
West Virginia State University
Coming off their first playoff appearance in seven years, the Detroit Pistons are poised for a breakout year with the addition of several role players, the resigning of All-Star center Andre Drummond, and a lineup of young, ambitious starters. 
That wasn't the case when Michael J. Taylor joined the organization in 2013. The team had a challenging time drawing fans, so Taylor and his eight-person sales staff introduced a number of outreach programs. 
"We started hosting team-building events for companies on the court prior to the games, we started doing school assembly programs, and we came up with fun theme nights like the cheer and dance competition, yoga on the court, salsa night, and corporate basketball tournaments," says Taylor, director of group sales at Palace Sports and Entertainment in Auburn Hills. The new activities worked. 
Today, the team averages 17,000 fans per game — more than double the attendance in 2013. A Detroit native, Taylor played basketball through college before joining the professional ranks in Europe. "I wanted to get back to the United States, so I retired and decided to put my business degree to good use," he says. "I sent out 200 emails to introduce myself to the management side of the NBA, and the only person who wrote me back was Steve Kerr." 
Kerr was then president of basketball operations and general manager of the Phoenix Suns. Today, he's the head coach of the Golden State Warriors. "Steve said the best way to break into management was to do ticket sales, because every team needs help with that," Taylor says. "So Steve made a call and I joined the Chicago Bulls as a sales intern. From there, I went to the Atlanta Hawks, and then I joined the Pistons in 2013. Our goal now is to sell out every game." — R.J. King 
Deidra A. Wilson  // 38  
Corporate Vice President, Government Relations // McLaren Health Care, Flint // Employees: 22,000 // Revenue: $4B
University of Michigan
​Deidra A. Wilson grew up in a health care family. Her father and brother are doctors, an aunt was an administrator in the St. John Providence Health System, and her second cousin led the Health Care Financing Administration, the agency that preceded the Centers for Medicare and Medicaid Services, under President George H.W. Bush. Wilson, who has a master's degree in public health, is following in her relatives' footsteps. She previously worked at government agencies in Washington, D.C., and Lansing, and was employed by Michigan's largest insurer, Blue Cross Blue Shield of Michigan. 
At Blue Cross, she helped change the insurer's governance from that of a nonprofit under a specific state act to a nonprofit mutual — an insurance term that makes BCBSM more like other nonprofit health insurance companies. A year ago, when McLaren Health Care in Flint wanted to establish an in-house government relations department, Gregory Lane, chief administrative officer, picked up the phone to see if Wilson was interested in the position. 
"It's been a good year," she says. "I've been able to establish a department and begin to, I think, make more of a presence for McLaren — not only in state government affairs, but also at the federal level." She's also worked with numerous hospital lobbyists to preserve state funding for graduate medical education, as well as helping to fend off a $4-million cut to McLaren's Lansing hospital. In addition, she established a political action committee for her employer. 
"That's the way you raise the dollars to support people (who) support health care issues," she says of the McLaren PAC. At the federal level, Wilson is advocating for changes that affect how hospitals are paid for outpatient services. Current language in the budget act would have an impact on a $60-million cancer center McLaren wants to build in Novi, among other projects. "I'm a policy geek with some social skills," she says. "I think everybody has the same goal in health care. People want to have access, and have it be cost-effective and high-quality." — Ilene Wolff
Robert Vogt // 31  
CEO // IOSix, Ann Arbor // Employees: 10  // Revenue: NA 
University of Michigan
Problem-solving is something that Robert Vogt, CEO of IOSix, an Ann Arbor-based automotive engineering company, specializes in. "I like to set goals that were previously considered not possible, and then work very hard to achieve them," he says. "I've always had the theory that it's better to work harder when you're younger, because it pays dividends when you're older." 
In his role at IOSix, Vogt oversees the development of miniaturized vehicle and heavy truck data loggers, GPS loggers and trackers, and other aftermarket and OEM vehicle systems — devices he sought to improve after recognizing their downfalls while working at the Toyota Technical Center in Ann Arbor during graduate school. "I said, 'I can make something better, something that can take years of data without having to be unplugged, (something) that's cost-efficient and easy to use,' " Vogt says. "I started working on that, (made) our first-generation product, and we just kept refining that." IOSix's products have the capability to record a wide range of information for car manufacturers, research groups, and fleets — a segment Vogt says he's particularly interested in pursuing. Vogt's interest in automotive engineering took off when he started working toward his computer science degree at the University of Michigan at the age of 15. During his time at the university, he was the strategy director for the school's Solar Car Team, which he currently mentors. 
Today, Vogt is also working on a partnership with Voyomotive, an electronic manufacturing company, to build a product using IOSix's technology that allows consumers to improve the capabilities of their vehicles. In addition, he plans to explore engineering opportunities within the environmental and medical sectors, and space flight. "I try to be the guy that moves around and is dynamic enough to help out and really get things to completion," he says.  — Emma Klug
Facebook Comments