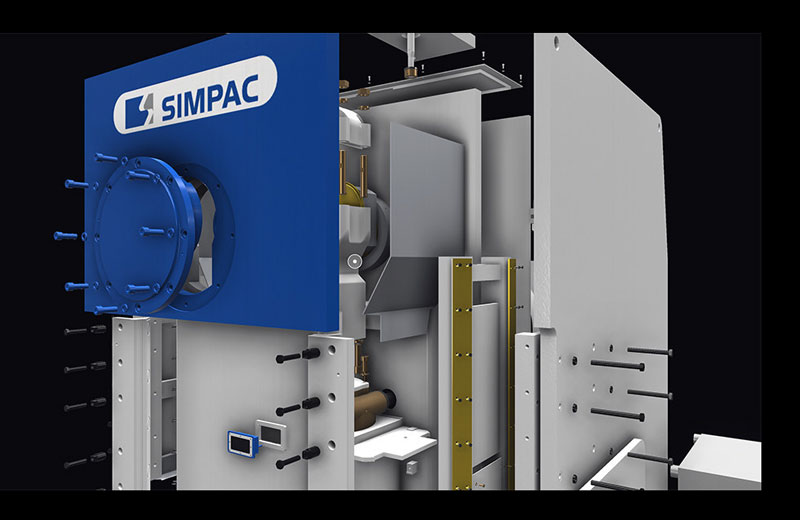 SIMPAC America, North American in Troy, a subsidiary of South Korean press manufacturer, SIMPAC Inc., and Elm Park Labs, a Royal Oak-based computer software company, have joined forces to create an exclusive extended reality tool that they say will change business practices and operations within the metal forming industry for the foreseeable future.
The collaboration is set to complete three project phases — for which each phase will disrupt crucial business practices within the metal forming industry: sales and marketing, buy-offs and installations, and service and operational support, according to the companies. The kick-off project will be an augmented reality sales and marketing software tool that was designed specifically to accelerate small part production of stamped parts for the appliance, automotive, and other general industries.
Elm Park Labs will handle the design, development, testing, and deployment of the AR application that will allow SIMPAC to not only promote the new press series in a highly innovative way but also enable the press manufacturer to highlight key components of the press, its functionality, and its specific parts and capabilities.
The technology will provide a three-dimensional view for which clients can use remotely and walk around with the tool during use. The solution makes it possible to view the internal components of the press and check or adjust the sizing of the press — enabling the customer to verify floor space requirements.
"The XR ecosystem we are creating for SIMPAC is paramount to bringing a simulated and enhanced environment to the metal forming industry," says Kimberley Hanke, founder & CEO of Elm Park Labs. "The robust augmented reality solution for the CX-200 press is only the beginning for this long-term partnership. The goal is to apply all sectors of extended reality in order to tackle key industry problems that will, in turn, increase turnaround times, knowledge transfer, and ultimately save costs while creating an immersive experience."
Hanke says the second and third project phases will allow for a completely remote buy-off process — ensuring safety throughout the pandemic, efficiency, and cost-savings for SIMPAC customers.
In addition, remote technician, maintenance, technical service, and operator instructions for international communications will be made possible — enabling technicians to easily access extensive three-dimensional instructions and support. This will also provide a seamless solution for part orders, part identification, and tool identification that is specific to maintenance activity or part replacement.
"SIMPAC is going through a lot of exciting changes as we continue to dissect emerging industry-wide trends and areas of improvement for our customers, and also manufacturers on a global scale," says Stephan Robertson, general manager and VP of sales and operations at SIMPAC America.
"This collaboration is just the tip of the iceberg as the UI/UX systems and software IP that Elm Park Labs is configuring for our press systems will set a benchmark for how press manufacturers provide immediate accessibility of critical spare parts and support — a key area our company has already addressed upon our announcement of SIMPAC's million-dollar acquisition strategy to expand its North American Service Division over the next few years."
Facebook Comments