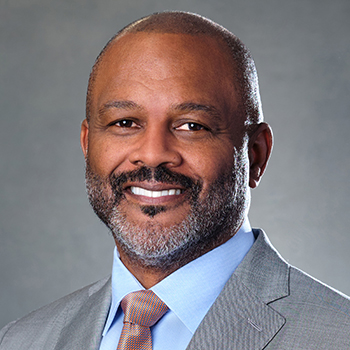 The United Negro College Fund, one of the oldest higher education assistance organizations in the nation, announced Gerald Johnson, executive vice president of global manufacturing and sustainability at General Motors Co. in Detroit, has been named to its board of directors.
Johnson and the other new board members — from Chevron, ExxonMobile, Intel, Citigroup, and Alaska Air — will join other top executives to support UNCF in its efforts to enhance the quality of education by raising operating funds for their member colleges and universities, providing financial support to deserving students, and increasing access to technology for students and faculty at Historically Black Colleges and Universities (HBCUs).
"UNCF and HBCUs have experienced unprecedented donations and recognition of our important mission during the past two years. Today we take a major step forward to continue that momentum in aggressively growing a Board that will deliver increased leadership, funding and resources for all our UNCF-member institutions," says Milton H. Jones Jr., board chairman at UNCF.
"We are thrilled to welcome this impressive group of diverse, experienced and talented corporate leaders to join in our progress as we support our member institutions and the students they serve."
Johnson is a member of GM Chair and CEO Mary Barra's senior leadership team. In January 2020, he was appointed to the GM PAC Board and Steering Committee. He also is a founding member of GM's Inclusion Advisory Board which is focused on improving diversity, equity, and inclusion within GM through words, deeds, and culture.
---