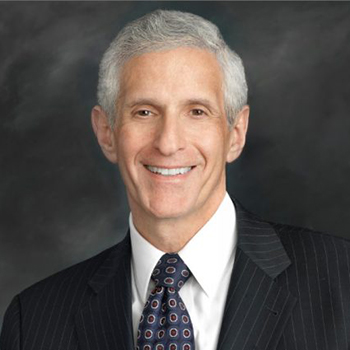 Richard Pappas, president of Davenport University, with campuses in Warren, Detroit, and throughout the state, has been appointed by the NCAA to the Division II President's Council.
Pappas will serve as the new representative from Region 3 with his term running through the conclusion of the Division II Business Session at the 2028 convention. Pappas, who currently serves as chair of the GLIAC's Council of President and Chancellors, has led the conference to remain strong through the COVID-19 pandemic.
"It is crucial to have GLIAC representation on NCAA committees to ensure that the league is at the forefront of Division II decision making," says Kris Dunbar, GLIAC commissioner. "We are thankful to all league representatives who are serving at a national level and on GLIAC committees.
"Dr. Pappas and Cam have a keen understanding of our needs and the ability to see the big picture on a national scale. Their appointments are a testament to their dedication to NCAA athletics."
The 16-member President's Council is Division II's highest governance office. Its members are charged with setting the strategic direction for the division in all areas, including the division's financial affairs and championships administration.
The President's Council is also the primary sponsor of legislative proposals at the NCAA Convention, and the chair of the council moderates the Division II Business Session at the annual convention.
Facebook Comments