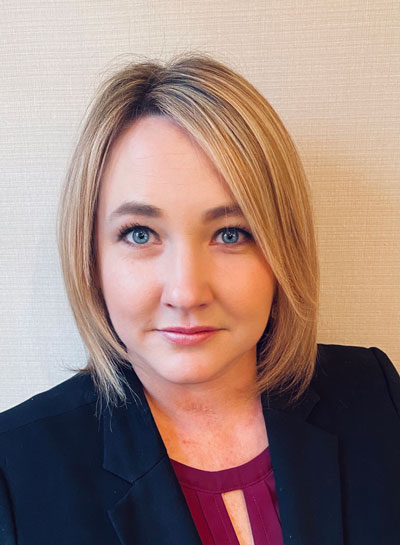 Attorney Kerry Cahill became a partner at Bloomfield Hills-based employment law firm, Sue Ellen Eisenberg and Associates.
Cahill joined the firm in 2013 and specializes in wrongful termination, discrimination and harassment, civil rights disputes, as well as the negotiation of executive contracts and separation agreements. The firm is recognized for its creation of policies, handbooks, and the provision of harassment training for a variety of organizations, including transgender transition/anti-harassment training in compliance with the evolving legal landscape and the need for diversity and inclusion efforts in all employment sectors.
"Kerry is respected as a formidable adversary, a skilled negotiator, and a woman of integrity," says Sue Ellen Eisenberg, founder and managing partner of the firm. "Kerry has the compassion, the intellect, and the fierce commitment to our clients and the law that is at the core of our firm."
Cahill received her juris doctor degree from Wayne State University Law School and her bachelor's from the University of Michigan. She is a member of the Oakland County Bar Association, the National Employment Lawyers Association, a life fellow with the Oakland County Bar Foundation, and a former board member of the Incorporated Society of Irish American Lawyers.
Cahill was recognized twice by the U.S. District Court for the Eastern District of Michigan for her pro bono service. She has published numerous articles in law journals and popular legal publications, most recently in the summer 2020 issue of Labor and Employment Lawnotes, where she discussed a landmark U.S. Supreme Court victory for LGBTQ+ equality.
Prior to joining the firm, Cahill served as a senior attorney at Bloomfield Hills-based Dykema Gossett.
Sue Ellen Eisenberg and Associates specializes in employment law on behalf of both employees and employers, as well as training and risk prevention guidance.
Facebook Comments