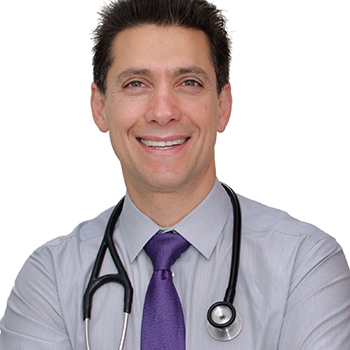 For a rare few, the path to one's life of passion and purpose is clear from an early age. More likely, however, life experiences and exposure shape us over time, until something comes along that really makes us get up every morning with a sense of direction and intention.
For Dr. Tom Rifai, his purpose found him when he underwent a series of life-changing events, including a brink-of-death experience with a binge-eating disorder. Now he enthusiastically shares his calling to help others live long, healthy lives by following his Five Keys to Optimal Wellness, officially known as the Flex5 Lifestyle. 
Rifai's parents immigrated to the United States from Damascus, Syria, as young physicians in 1966. Two years later, Rifai was born at Beaumont Hospital. While becoming a physician might have been an obvious path, his father's encouragement to embrace America and become a professional baseball player, and his mother's whispered warnings that "All doctors are crazy; don't be a doctor," left Rifai without even the slightest desire to become a physician.
But a sports career wasn't meant to be. Rifai became adrift during a series of life challenges, including multiple stepfathers and divorces, substance abuse, and the loss of his younger brother to the same binge-eating disorder he struggled with. Then, guidance from the man he calls his "savior" put him on his path of purpose.
Rifai's therapist, Steve Frank, then practicing with Sonya Friedman, a clinical psychologist in Birmingham, coached him from the abyss of drug abuse and inspired him to become a psychologist. While Rifai attended Michigan State University as a psychology major, he felt uneasy, and even experienced panic attacks about getting a doctorate in psychology. He tried both nutrition and exercise science as MSU majors, in an attempt to explore other interests.  He liked them both, but, like psychology, they felt "necessary, but not sufficient." 
It was while working with human muscles and bones in the cadaver lab as an exercise science major at MSU that Rifai had a true epiphany into what his life's work should be. During his time at the university, a professor showed the class a heart with cholesterol-ravaged arteries. The professor explained that atherosclerosis, the biggest killer in the world, was fueled by poor eating habits, a lack of activity, and stress.
At that moment, it became clear to Rifai that pursuing a career as a doctor united all his human health interests: psychology, activity, and nutrition. While attending medical school, but before graduating, he became president of the MSU Olin Health Center Student Health Advocacy Program, which won "Best Program for Student Welfare" for the first time in its history under his leadership.
Rifai took two years to become an endocrinology clinic assistant, helping patients with diabetes and metabolic health issues, and learning about drug management, but with a strong focus on lifestyle as medicine. As a physician — he graduated from the Wayne State University Medical School — Rifai became a triple-boarded diplomate in nutrition, internal medicine, and lifestyle medicine.
From there, it became his mission to find "a method and a system that works in the real world" to prevent poor health and early deaths. This system he developed, Flex5, is comprised of essential health knowledge and skills in psychology, nutrition, activity, environments, and accountability that all long-term successful lifestyle change cases tend to have.
Although it was his passion, it was no easy feat. Rifai developed the Flex5 behavior change system with more than 12,000 hours of clinical and coaching experience in transformational lifestyle changes, and he continued to improve it after reaching more than 20,000 hours. The second version (V2) of the system has been licensed to and successfully used by Henry Ford Health System, as well as via an online professional education course in lifestyle medicine through Harvard University and as an online course for the public, called The Diabetes Prevention Masterclass. The system's innovative approach to lifestyle changes has led to invitations for Rifai to speak at the National Institutes of Health and Harvard's Institute of Lifestyle Medicine.
Today, Rifai is healthy, fit, and on a mission he embraces with intense passion and focus. That mission is to help people enjoy a longer, better quality of life by optimizing their metabolic health through Flex5. Taking it further, next year he hopes his vision for a 2022 FlexMD app, which will add education on medical issues critical for metabolic health and will measure the impact of lifestyle changes, to improve the relationship of FlexMD customers with their doctors and the world.
With his life of purpose, Rifai's goal is to help people make the absolute most of their health so they can open up doors to all of their dreams.
---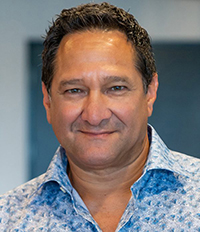 Jeff Sloan is founder and CEO of StartupNation and Aria Ventures, both in Birmingham.
Facebook Comments