The number of women owning or managing businesses is on the rise now that the COVID-19 pandemic is waning. But operating a company today comes with a different set of challenges, including talent recruitment, supply chain shortages, rising inflation, and managing what is now a flexible workforce. Please join us in celebrating — and learning from — the 2022 class of Powered by Women, as selected from reader nominations.
---
Photographs by Emily Crombez
Hair and Makeup by the Beauty Gals
Shot on location at the Shinola Hotel, Detroit
---
// Linda Apsey // Alicia Davis // Chris Feuell // Carleen Gray // Anna Mans Motschall //
// Annette Tomina // Shannon Washburn // Kathy Weaver //
---
Linda Apsey
CEO, ITC Holdings Corp, Novi
Employees: 700
Revenue $1.7B
Having a family doesn't mean having to sacrifice career goals and ambitions — just ask Linda Apsey, CEO of ITC Holdings Corp. in Novi, the nation's largest independent electricity transmission company. If anything, Apsey says being a mom has helped her professional career, as she's been able to embrace her maternal instincts and multitasking capabilities to help grow the company for nearly 20 years.
"We started the business with about $350 million worth of assets. Today, we've grown the business through reinvestment in existing infrastructure, acquiring other transmission assets, and developing transmission projects in other states," Apsey says. "We've grown this business from what was $350 million of assets in southeast Michigan to $9 billion of assets across seven different states." 
After graduating from Michigan State University in East Lansing with a bachelor's degree in public affairs management and a master's in business administration, Apsey stayed in the state capitol, intending to pursue a career in politics.
"I worked in the Michigan Legislature for a couple of years, and while (it) was exciting in terms of being in the thick of politics and policy issues, I recognized pretty early on that I didn't see a lot of upward career mobility in the Legislature," Apsey says. "I pivoted to see if I could leverage my education and experience, particularly in the policy arena."
She soon got a job at Detroit Edison (now DTE Energy) and she hasn't left the utility industry since. She started in the regulatory department, transferred to the transmission department, and in 2003 she transitioned with her team to ITC as it acquired its new transmission assets.
Apsey served as president of ITC Michigan, and was executive vice president and chief business unit officer for ITC, among other duties. But the title she's most proud of is CEO, a role she took on in December of 2016.
"It's been a tremendous career, in terms of my own personal growth and development over that time, but to be part of a business and an organization that has grown so significantly, as well as being at the helm of that, has been tremendously rewarding," she says.
"I'm proud of the business — the company we are today, the culture we have, the employees and the team, and what our mission and purpose is, and that's to energize our communities and drive a greater grid for ultimately what is a greener future."
Before ITC even obtained its new transmission assets, Apsey was a part of the team that prepared the Detroit Edison transmission department to be sold and undergo a smooth transition, which happened shortly after her twin daughters were born. While it was hectic at times between raising young children and growing a young company, Apsey says she's embraced her motherly role.
"Having been here from the start, (the company) almost feels like one of my kids. It feels like this is my baby, I helped create it, so now I have to help nurture it and help take it to its next phase and next level," Apsey says. "That's how I feel about it. I want to take care of this baby that I helped create."
With her own daughters now 23 and entering the professional world, Apsey has thought about advice she'd offer to young professional women. As someone who's paved the way for women in the utility industry, she's proof that nothing is impossible.
"I sacrificed a lot in terms of pursuing my career, but (my daughters) look at me now and say, 'We don't remember that you weren't at such-and-such soccer game or event.' I'd say overall I did my best, and I made a majority of the events in their lives," she says.
"Did I make to them all? No. But they don't remember that, and they just see me now. They say they want to be like me. That really is such a huge reward and compliment, when they look up to me. They're really proud of me, as I am of them."
Apsey says she'd tell young women today to set boundaries, make time for yourself, and don't be afraid to take risks.
"Early on, when we first started ITC, we were sort of a startup company — but we had a significant responsibility to keep the lights on, just given the role of our transmission grid. At the time, that came with great personal risk, as I stepped away from a utility and a secure job," Apsey says.
"I was 31 years old with two babies at home and, really, failure wasn't an option. I think to be part of an organization, to have that experience in life, (I'd) encourage other young people that sometimes taking a risk can be not just challenging, but one of the most rewarding career experiences you can have." — Calli Newberry
---
Alicia Davis
Chief Strategy Officer, Lear Corp., Southfield
Employees: 160,100
Revenue: $19.2B
Alicia Davis vividly remembers the college professor who set her on the long, winding road that eventually led her to where she is today. "One day after class she told me that Goldman Sachs would be on campus the next day to interview for summer internships, and (she said) I should sign up because I would be perfect for that job," Davis recalls.
"She had been a professional at Prudential Securities and thought that the internship would be great for me. I'd never heard of investment banking, so I went to the business school library to learn more about it. That professor literally changed the trajectory of my life."
Growing up in Apopka, Fla., a small town outside of Orlando, Davis dreamed of being a nurse before moving on to law, "but the career surveys I took in high school suggested a career in business," she says. "Ultimately, I would combine (law and business)."
She majored in business administration at (HBCU) Florida A&M, then followed her internship to an investment banking analyst job at Goldman Sachs in New York City. After earning a juris doctor degree from Yale Law School and an MBA from Harvard Business School, she worked as an investment banker at Raymond James in St. Petersburg, Fla., before practicing corporate law at Kirkland & Ellis in Washington, D.C.
From there, she changed careers to become a law school professor at the University of Michigan in Ann Arbor. Along the way, as associate dean for strategic initiatives, she launched the school's Problem Solving Initiative, which brought students from the law school and other U-M schools together to teach and collaboratively develop solutions to difficult and urgent problems in business and society.
In 2018, Davis was approached to join Lear Corp. as vice president of investor relations. After a year at the global automotive seating and E-Systems company, she was given responsibility for corporate development, an in-house M&A group. She was named to her current position, reporting to the CEO, in 2021. "I've been very fortunate and have loved every job," she says, "but this is my favorite job."
To reach her dream position, Davis credits the assistance of others. "Successful mentorship," she contends, "must begin with serious self-reflection by the mentee. I think it's important for individuals to understand what they want out of a career and, more importantly, out of their lives.
"I believe we have more power to define our future than we think, and too many of us float through life waiting for things to happen rather than envisioning the future we want and going out and making it happen. Throughout my career, I've been fortunate to have received mentorship and to have mentored people in both formal and informal settings, which has been very rewarding."
Davis says she loved her law professor job, and the offer to join Lear was one that she never expected. "I had considerable capital markets experience, both as an investment banker and as an academic who researched and taught investor protection, but I'd never held a position in investor relations. This is an important, exciting, and very challenging time in the automotive industry, which is undergoing a transformation around the key trends of autonomy, connectivity, electrification, and shared mobility (called ACES). I knew that if I let the offer pass, I would likely regret it.
"So I took the job, worked hard, learned as much as I could, and leaned in and took on increasing responsibility, which ultimately led to my current position as chief strategy officer for one of the world's leading automotive suppliers. Operating in this environment requires an ability to remain agile and be able to evolve as circumstances change, while remaining focused on the future of the business and the industry."
With two adult stepchildren and a teenage daughter, Davis also practices and preaches a healthy work/life balance. "Part of my job is working on transactions, including acquisitions, and Lear has announced four acquisitions over the past 14 months. We've been incredibly busy as we've worked to expand our product portfolio and technical capabilities," she says.
"But my daughter is in theater, and I go to all her performances. It's very important to not miss any of them. Every employer that I've had, including Lear, is very supportive of family. We understand that people aren't just workers, that they have lives outside the office, and it's important for their mental well-being to be able to address the many facets of their lives." — Gary Witzenburg
---
Chris Feuell
Chrysler Brand CEO, Stellantis, Auburn Hils
Employees: 59,400 (U.S.)
Revenue: $152B (Euro)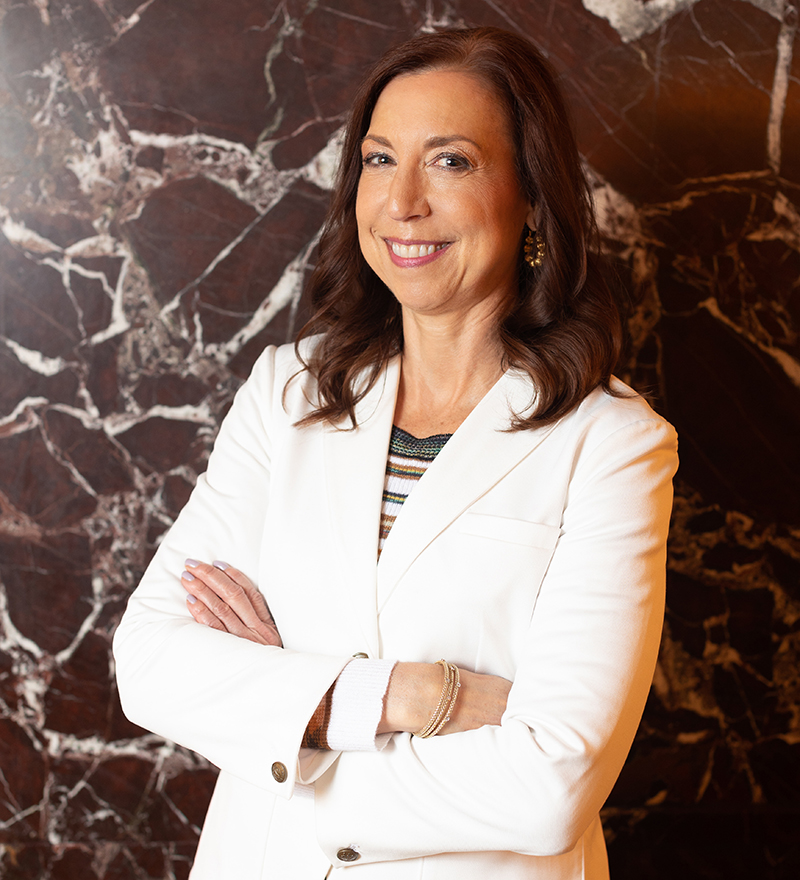 Christine Feuell joined Honeywell in 2019 as chief commercial officer for Safety and Productivity Solutions, a relatively new acquisition in the fast-growing supply chain automation business. "My role focused on creating, launching, and marketing integrated supply chain automation solutions and services. We were expanding into robotics and performance optimization systems, as well," she says.
"The company really thrived during the pandemic because everyone was shopping online. Our customers — Amazon, Home Depot, Target, Wal-Mart, UPS, and others — needed automation systems to help improve their warehouse and distribution throughput."
Then Stellantis, the newly formed combination of the French PSA Group and Fiat Chrysler Automobiles (FCA), came calling in 2021. It was looking for a tech-savvy leader to revitalize its Chrysler brand and liked what it saw in Feuell.
"I put a lot of thought into whether I wanted to come back to the auto business after being away from it for 12 years," she says. "The big attraction was how much it has transformed, with all these new-technology companies and nontraditional players causing disruptions — I think for the better — and challenging convention around improving customer-centricity and focus, delivering products that consumers will really value, and thoughtfully integrating technology to improve the vehicle mobility and ownership experiences."
So far, so good. "I've been really impressed with the quality of the leadership, and Carlos (Tavares, CEO) is a very focused and supportive leader," Feuell says. "He's built a very talented and diverse leadership team that's aligned to a clear vision and accountable objectives."
Growing up in Albany Park, a few blocks north of Wrigley Field, Feuell has fond childhood memories of attending Chicago Cubs games. When she was in the fourth grade, her dad took a job with Ford Motor Credit Co. in Dearborn, and the family relocated.
She attended middle and high school in Plymouth before majoring in business with an emphasis on marketing and data science at Michigan State University in East Lansing. Following graduation, Feuell joined Ford Motor Co. as a dealer contact center representative in a sales and marketing trainee program.
From there, she moved to New York City to take a sales zone manager role that required calling on dealerships. "I built a very thick skin there," she chuckles, "but it was one of the most fun jobs I've had."
Further field assignments followed until she moved back to Dearborn in 1992 and took on a series of leadership roles in business strategy, global product management for SUV programs, SUV marketing, and vehicle personalization and accessories. Her last role at Ford was director of global marketing, where she worked with (now CEO) Jim Farley to create a consistent global process for planning and executing vehicle launches.
In 2010, Feuell left Ford and moved to Milwaukee to take a position as executive director for global marketing and brands at Johnson Controls. There, she moved through a progression of executive leadership jobs in each of the company's three business units — Power Solutions, Building Technology, and Automotive Seating, the latter of which was spun off in 2016 as Adient. Three years later, she joined Honeywell.
Along the way, she received plenty of professional guidance. "I've had some incredible mentors throughout my career," Feuell says. "Probably most impactful were a couple of men at Ford who gave me great advice about being a woman in the industry, how to handle myself in challenging situations, and the kinds of roles that would help me continuously learn and develop as I tried to work my way up.
"At that time, it was rare for a woman to lead a key business, region, or function, so it's important to figure out the roles that provide the experiences to set you up for those executive positions. Also, participating in development programs is critical to strengthen continuous learning and build key critical thinking, strategic, and leadership skills."
Feuell has been very involved in mentoring both colleagues and students, especially at Michigan State and at Stellantis, where she's actively involved in its mentoring program and its Women in Business Resource Group.
"I feel very fortunate that Ford, Johnson Controls, Honeywell, and Stellantis all have had excellent support systems and mentoring programs," she says. "I think a big part of being an effective leader is having a clear vision and strategy for the business to which the team is completely aligned."
Raising a family brought the same focus. "The key for me was to constantly keep a pulse on what was going on with my family and to prioritize certain things within my daughters' schedules and my family's needs," she says. "I always blocked time on my calendar to be present at key moments, but I don't think I ever felt that I was getting it perfectly right."
Her advice for women in business: "I think it's important to constantly challenge yourself, to constantly learn new things, build new skills and capabilities, and be open to new experiences and challenges. Ask to participate in development programs, continuing education, or advanced degree programs. It's also important to focus on self-care to help create a healthy work/life balance.
"Find time for yourself, your passions outside of work that fulfill you. When I started at Ford, I had no idea where my career was going. But I found that with every new experience, I built new skills and cultivated new talents of which I did not know I was even capable, and that led to more doors opening and allowed me to progress to levels and roles that were extremely rewarding."  — Gary Witzenburg
---
Carleen Gray
CEO, GroupSTAHL, St. Clair Shores
Employees: 1,000
Revenue: N/A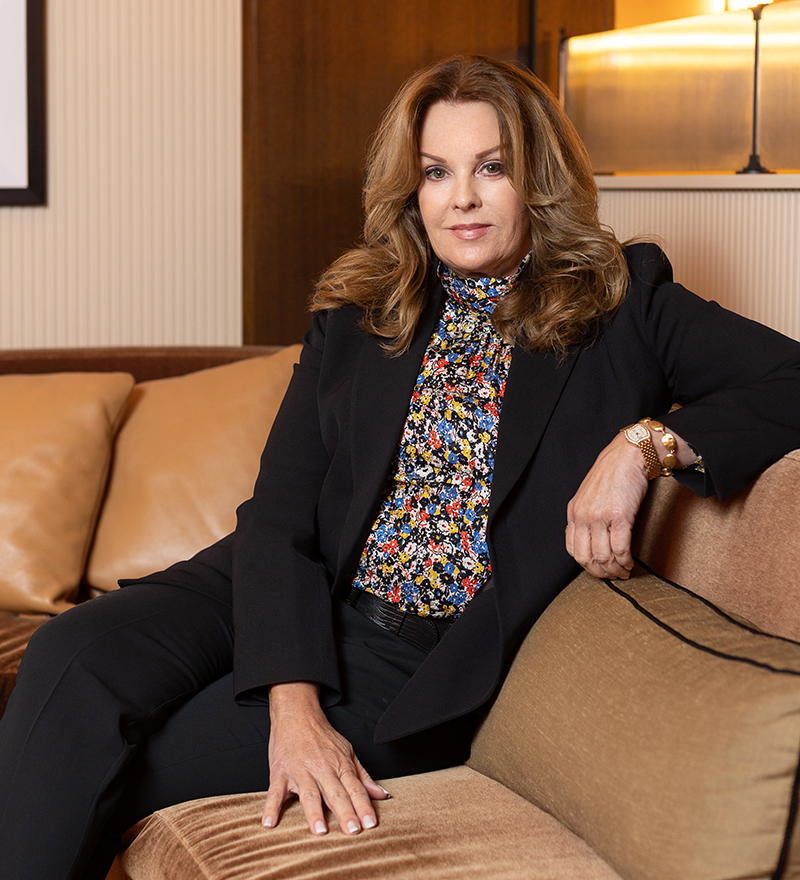 Few people become CEO of the company where they started their career. Carleen Gray, of apparel decoration technology provider GroupeSTAHLS in St. Clair Shores, made the transition by melding a strong work ethic with natural leadership skills.
After growing up in Washington Township and graduating from Central Michigan University, Gray went to work as a customer service representative and trainer at Stahls. She became marketing director and served in that role for a decade before moving to what was then Daimler-Chrysler Jeep's licensing department.
Gray returned to Stahls in 2007 as executive vice president and chief marketing officer, and was named CEO in 2018.
"Never did I imagine when I first started that someone other than a family member would be CEO and that it would be this size," Gray says.
GroupeSTAHLS, which manufactures heat presses and is a technology innovator in garment decoration equipment, materials, transfer technologies, and decorated apparel, started as a family lettering and imprint business in Detroit in 1932. The company's technologies give customers — from small businesses to major sports leagues and high-profile brands — the ability to brand virtually any item, ranging from performance wear and team uniforms to accessories and sporting goods.
Today, Stahls has nine facilities with about 1,000 employees in the U.S. Locations include Chesterfield Township, St. Clair Shores, Ohio, Pennsylvania, Arizona, and Florida. It also has another 600 workers in the U.K., Spain, Germany, China, and South Korea, but those are run by Stahl International and aren't under Gray's umbrella.
"When I came into this role, there were six more divisions than we'll have by the end of this year," Gray explains. "We were much more fragmented, dipping our toes into a lot of different industries. Each division had its own bottom line, and they didn't interact. There was a lot of redundancy."
As soon as Gray got the key to the CEO office, she started to consolidate administrative activities like finance, human resources, sales, marketing, and customer service.
"We moved quickly to focus ourselves," she says. "There was transparency. We created a leadership team we call the Wolfpack. It took me about a year to figure out who were the main drivers and the people who could move the needle fastest. Now we're much more focused, much more productive, and are leading our industry in innovation and technology."
Gray says her ability to build and lead a team are her most critical management strengths.
"My mission was to bring formerly separate divisions together and create one strategy (for) goals and objectives. Stronger together, as we always say," she notes. "This has paid off in increased sales and profitability as well as better communication and morale internally. We've crushed all expectations, and the team knows it's because of their united efforts."
The innovations the Stahls team has come up with go well beyond the heat presses it manufactures that apply numbers, logos, and player names onto sports uniforms and other apparel. The heat presses themselves are an alternative to screen printing on clothes.
"Screen printing takes more people, more space," Gray says. "There are environmental factors that you have to be aware of, and there are a lot more steps to it. And staffing comes into play. One person is all you need to operate the heat press, and one operator can operate multiple presses. It's cleaner and a lot less labor-intensive."
Among the innovations are the use of lasers, digital printing, and low-temperature adhesives in the garment decoration process, along with striving toward sustainability.
"We've created heat presses with laser applications where the laser tells you where to put the logo," she says. "They're Wi-Fi-compatible and collect data in the cloud. Managers can tell if someone is working too slowly to manage productivity. These machines are running in giant facilities, as well as the smaller craft-size presses in smaller shops. Our market segments are hugely diverse."
When asked about the future of the 90-year-old business, Gray mentions doubling the size of the Pennsylvania facility, where it manufactures its heat presses, and reconfiguring its Arizona plant for more capacity.
"Full-color digital printing is our future," she says. "It's now. We're doing it. We get your order by 6 p.m. today and we ship it tomorrow. (Although) we're still perfecting the service, we have thousands of orders. It's on fire. We also make adhesives that will work at really low temperatures, so you won't scorch the garment.
"Our really big initiative is sustainability. We have a mission to become a greener company. All the paper and plastic carriers we use are recyclable. We use sustainable, recyclable, and water-based inks in everything we do. Innovation is going hand-in-hand with sustainability. There are all kinds of innovations to come."
About her unprecedented rise to the top of the company, Gray says, "The message (to her team) is always if I can do it, you can do it." — Tim Keenan
---
Anna Mans Motschall
CFO, Mans Lumber and Millwork, Trenton
Employees: 250
Revenue: $160M (est.)
It might not have been predestined that Anna Mans Motschall would join the Mans Lumber and Millwork family business, but fate led her in that direction.
According to Mans company rules, family members must decide by age 25 whether they want to join the business. Motschall was 25 in 2002 and working as an accountant at PricewaterhouseCoopers, four years removed from her graduation from the University of Miami in Ohio, when her father, Richard Mans, died suddenly.
"I always knew I wanted to be in business, and when I took my first accounting class in college, I absolutely fell in love with it," Motschall says. "When my father died is when I decided I wanted to give back to the family business."
Now, she and four cousins share equal ownership in the company started by their great-grandfather, Nicholas Mans, in Trenton in 1900.
"We have a really strong family value system, held through the generations," she says. "The family people who have chosen to work here all have a good work ethic."
The family's value system began with Nicholas, followed by his four sons. From that generation, two more sons entered the business, including Motschall's father. As the first woman in the line of succession, Motschall had to navigate the ultra-macho lumber industry. She won't be the last, however, as there's a fifth-generation Mans woman working in the company. "It was difficult at first, for sure," Motschall recalls of her entry into the business. "It wasn't as professional as I was used to in public accounting.
It took me a while to get confident in my opinion."
Motschall remembers when she first started going to lumber industry gatherings, especially lumberyard-specific software conferences. Among the 10 to 20 attendees, "There was probably one woman. And, in general, it wasn't a very professional-looking crowd. Now when I go, there are professional people and more women."
A lot has changed — both in the industry overall and at Mans — in Motschall's two decades in the lumber business.
When she arrived, cashiers in each store counted the money in their cash registers and faxed a report to the Trenton office, where everything was recounted and verified. Motschall says it took about five years for her to get the company's finances into something resembling a modern business.
"I never wanted to be the person who came in and just started changing things," she says. "I knew I was younger and had to balance change with the sensibilities of a business that had been doing things the same way for a long time. I wanted to change for the purpose of getting better, not just for the sake of changing."
One area she focused on early in her tenure was accounts receivable.
"When I first got here, our collections were terrible," she says. "People were hesitant to insist that customers pay because of relationships. We're successful because of our personal relationships with customers, but there's a way to be professional and collect."
By the time she joined the enterprise, Mans had expanded from Trenton to New Boston, Canton Township, Monroe, and Hamburg. The recession of 2008 took a large bite out of the homebuilding business, which makes up about 80 percent of the company's revenue. Only the Canton Township and Trenton Mans locations survived the recession.
"Our sales went from $80 million to $25 million," Motschall says. "We lost 75 percent of our workforce. We're very focused on the residential homebuilder, and the recession was very hard on that segment. That wasn't a fun time. I thought I might be part of the generation that ends this business, and you don't want to be the ones to end it."
Today it's a different story. Sales in 2022 are expected to reach $160 million, and in recent years Mans has opened a location in Ann Arbor and a specialty trim shop in Troy, and purchased the Dillman & Upton kitchen and bath remodeling operation in Rochester. It also transformed the customer-facing areas of the Canton Township and Trenton locations from lumberyards to finished product showrooms.
"We found that people weren't coming to our stores for the hardware," she explains, "so we really did pivot to become more of a showroom. We do have lumber here, but it's out back. I'm proud of the fact that I really helped make our back-end process more efficient."
One efficiency was centralizing the company's distribution activities at the Canton Township location, which sits on 18 acres and includes a 25,000-square-foot showroom up front and a 50,000-square-foot building out back. Mans is in the early phases of adding a 30,000-square-foot expansion.
For Motschall and the rest of the Mans family, the future looks bright. "I think it's an exciting time at Mans Lumber," she says. —  Tim Keenan
---
Annette Tomina
Co-owner, Aqua-Tots Swim Schools, Troy
Employees: 650
Revenue: N/A
Annette Tomina first dipped her toes into the world of franchise operations with a group of friends who brought Wireless Toys to metro Detroit. Now she and her family are all in with the Aqua-Tots Swim Schools franchise.
Tomina grew up in West Bloomfield Township, graduated from Andover High School, and earned bachelor's and master's degrees from the University of Michigan–Dearborn and the University of Michigan in Ann Arbor, respectively. After a couple of years of grant writing and helping immigrant children with homeschooling, she joined her friends who were running 10 Wireless Toys locations. With her help, they expanded to 200 locations.
"I discovered I loved the franchise world," says Tomina, who left Wireless Toys when it was bought out. From there, she started business consulting with smaller franchisors; Dollar Castle and Happy's Pizza were among her clients. She soon discovered, however, that growth was difficult when the business is based on one-to-one relationships.
Tomina came across the Aqua-Tots franchise while on a trip to Arizona. She filled out the franchisee form online and one of the owners called her within 20 minutes. A lunch meeting ensued, and Michigan's first Aqua-Tots Swim School opened in Troy in 2011.
"I came home (from Arizona) and told my siblings, This is what we're opening," says Tomina, who owns the local franchise with her brothers Patrick, Brian, and Faraj Tomina, and a cousin, Chris Jaboro.
Aqua-Tots is a swim school for children ages 6 months to 12 years. It's based in Arizona and has more than 130 locations across the United States and around the world. The pool at Aqua-Tots is always a comfortable 90 degrees, and instructors have 40 hours of classroom and in-pool training based on a proven curriculum.
Since the Troy school opened, the family has added outlets in Farmington Hills, Sterling Heights, Novi, Auburn Hills, Canton Township, Woodhaven, and Dearborn. An Aqua-Tots is scheduled to open in Berkley in August and in Grand Rapids late this year or early next year. Tomina and her family also have five schools in California and one in Florida.
Although Tomina says the Grand Rapids school likely will be her last Aqua-Tots in Michigan, she expects to expand further in California and Florida. She also has Waxing the City hair removal franchises in Canton Township and West Bloomfield Township, and is opening a Vio Med Spa franchise concept, where customers can get Botox and other appearance treatments, in West Bloomfield Township.
"I try to visit each metro Detroit location twice over a two-week period to check in, touch base, and see what's happening," says Tomina, who adds that she also visits the California and Florida schools up to three times each year — not surprisingly, during the winter months.
In addition to administrative duties, on any given day Tomina might find herself working a front desk, giving instructions to students in the pool, or doing maintenance. "I think that keeps my team together. They know I work as hard as they do, and that I love what I do every day. Some of my leadership team has been with me since the day I opened. Some have grown from swim instructors and front desk people to district managers."
The COVID-19 pandemic presented challenges for a business that's based on close, one-on-one instruction with children.
"We were closed for almost four months at the start of COVID-19," Tomina recalls. "My leadership team was amazing, super supportive. A lot of us came in to work and started planning how we would reopen. (We had to figure out) how to restructure our business knowing we would reopen but be unable to have 10 classes with 40 or 50 kids in the pool at the same time and 35 adults in the lobby. We figured it out. We jumped through every hoop."
It also helped, she says, that the CDC decreed that the virus didn't live in chlorinated water.
Tomina says the most satisfying aspects of her business are working with her team members and watching the young swimmers develop.
"I focus on my team so much because I love them," she says. "They've become part of my family. One thing we focus on is promoting from within. Seeing them grow and move up in the business is super rewarding, as is working with people who love to do what I do.
"(I enjoy) seeing the kids go through our program, starting off petrified and then becoming more confident. It's also satisfying to see the families that have been coming for many years, staying with us, believing in us, and validating that we run a good program and provide a good service for the community. It's really rewarding for me."
Some of her students, she says, have gone on to earn scholarships and join college swim teams. More important to her, she says, is the fact that "now I'm having kids who I taught how to swim come back to work for me." —  Tim Keenan
---
Shannon Washburn
CEO, Shinola, Detroit
Employees: 475
Revenue: N/A
According to the U.S. Census Bureau, Texas is among the top three states that attract people from Michigan. Shannon Washburn, CEO of Detroit's Shinola, took the opposite path.
Born and raised in Lubbock, where she earned a fashion merchandising graduate degree at Texas Tech University, Washburn now leads an organization that wears its Detroit roots like a badge of honor.
"Our original mission of creating 100 meaningful manufacturing jobs in Detroit is still at the heart of who we are," says Washburn, who moved to the Motor City in 2015 when Shinola consolidated its operations in Detroit. "We have a strong business across the United States, so I think there are some people who respond to the brand story and the beautiful products, and Detroit is just another piece of the storyline."
Shinola is a design brand with a commitment to crafting lasting products — watches, bicycles, leather goods, journals, home audio, and other items for the home.
"I really wanted to work for Shinola," Washburn says. "I had been out of the working world for about four years, in semi-retirement. I was really engaged with what Shinola was doing and wanted to be a part of it."
She started at Shinola as a product development manager in 2012, working from Texas and drawing on her previous experience as a buyer for seven years with the Dillard's department store chain, and 15 years with the Fossil Group, culminating as a brand manager. The latter company was started by Shinola founder Tom Kartsotis in 1984.
"I started as an account executive at Fossil, then I moved into product development," Washburn recounts. "I managed all of the product development for the brand, then moved into international brand management, working with all of our subsidiaries around the world. That was a great experience."
In 2014, she took over watch and jewelry product development at Shinola, traveling to Detroit monthly for a week at a time. In 2015, Shinola made Washburn a company vice president and she made the move north. She was named president in 2018 and CEO the following year.
In her latter role, she's responsible for establishing the company's strategic direction and managing day-to-day operations, including its retail network and manufacturing footprint in Detroit. The Shinola Hotel in downtown Detroit is run by Bedrock under a licensing agreement.
"The people are the most gratifying part of the job," she says. "Being in this role, I get to interact with all of the different people within the organization. Seeing their successes and how the people who started with us 10 years ago have grown in the organization is something I'm really humbled by and proud of. When I see team members step up and take on new roles in the organization, that's one of the things that really makes me smile.
"The thing I can do the best to support my team is to be present, be attentive to them, and be available in the moment when they need (me)."
Washburn says there were a couple of areas that tested her when she became CEO.
"I had a general feel for the manufacturing piece," she says, "but learning the process of manufacturing and how to be more efficient at manufacturing was something that was new to me."
The COVID-19 pandemic also exposed Washburn and the entire Shinola team to areas of the business that needed attention.
"When we saw the business shift to online sales during the pandemic, we really had to pivot to become a best-in-class digital organization," Washburn shares. "Learning the digital marketing side was something I hadn't really had any experience in. That's been an interesting opportunity to learn. The digital marketing piece is changing every day, and it's changing so fast. You have to stay on top of it."
With the pandemic mostly in the rearview mirror, Washburn says she's bullish about what lies ahead for Shinola.
"I think the future's really bright," she says. "We're focused on our core businesses and becoming a lifestyle brand. I think when we opened the hotel in downtown Detroit back in 2019, that was an amazing opportunity for us in terms of brand awareness. It also showed us about hospitality as hospitality. We were able to integrate some of our brand ideas and thoughts from hospitality that are reflected in the hotel or in the store, so you get the same experience."
The hotel serves as a test bed for products in the home category, an area of growth for Shinola.
"We had a lot of people who loved the products that were in the hotel, so now we're doing blankets, pillows, candles, room sprays, different things for your home," she says. "We're doing well and growing. It's all positive." — Tim Keenan
---
Kathy Weaver
Managing Director, Michigan Market Leader Aon, Dublin, Ireland
Employees: 50,000
Revenue: $12.1B
Helping people and making progress is what Kathy Weaver does best, and she's been doing just that for the past 15 years at Aon, a global professional services firm with Michigan offices in Southfield and Grand Rapids.
Weaver started as an account executive in Southfield before eventually becoming the resident sales director for Michigan. In December 2021, she took the helm of both offices as managing director and Michigan market leader. "It's an exciting time at Aon Michigan," Weaver says. "We're actually building out new office spaces in Gas Light Village in East Grand Rapids and in Southfield in the Town Center complex."
She says although the two locations have historically operated independently, collaborating as one is nothing new for Aon and its 50,000 colleagues worldwide.
"(Our clients) are very intrigued by the fact that we can quickly take action at scale," Weaver says. "If I sit down and have a conversation with a (client) or if anyone on my team does, we have colleagues around the globe with such a deep pool of experience in every solution line who can provide advice to (help clients) make better decisions with clarity and confidence."
Potential solutions include commercial risk, health, wealth, and human capital.
"What I love about (Aon), and what's attracting so much talent to us, is that we don't have solution-line boundaries," she says. "We're asking everyone in the firm to think bigger and be open to working collaboratively internally to help clients solve their biggest challenges."
Human capital is just one of the hot topics of late, according to Weaver, as leaders everywhere are working on new ways to operate in and out of the office. She says Aon is well-positioned to help in this area, and it's one of the things she's most excited about.
Aon recently developed what it calls a Smart Working Model, which includes virtual, hybrid, and in-office work styles. Weaver says this creates a healthy, productive, inclusive, and sustainable way of enabling colleagues to deliver their best work for clients from wherever they're best placed to do so.  Instead of having mandatory in-office days or hours, Aon focuses on "moments that matter," which include times to celebrate, collaborate, take part in coaching, and serve clients.
As a recently appointed board member of the Detroit Economic Club, Weaver says she and other leaders have had conversations about navigating new working environments, and Aon's Smart Working Model has resonated among her colleagues — making the company an example for others as they determine their own environments and schedules.
In addition, Weaver serves on the board of Girl Scouts of Southeastern Michigan, where she just completed a three-year term as treasurer and finance chair. She's also a mentor for American Corporate Partners, a national nonprofit organization dedicated to helping military service members transition to the civilian workforce.
"I had a sister retire after almost 25 years with the Navy as a lieutenant commander, and (I have) a brother who's an Army National Guard reservist and has been for the last 20-plus years," Weaver says. "Having siblings who've been actively deployed, this is just a really fundamental way for me to give back and to say thank you for your service."
Over the past year, Weaver has worked internally with others to reignite the Veterans Business Resource Group at Aon. They recently planted flags across the U.S. for Memorial Day and are recruiting more Aon colleagues to serve as mentors in American Corporate Partners.
Along with her mentorship, Weaver has helped lead many training and coaching committees at Aon, becoming a mentor to young professionals. She says she'd encourage young people starting their careers to ask good questions and understand a company's values before making decisions.
"Ensure that the firm you're committing to has the values and the cultures you're looking for. I think that's overlooked far too often," she says. "Talk to a lot of people and ensure that it's the kind of colleague experience you want to be a part of. Spend time listening to not just your local leadership, but also the leadership of your organization."
Although she's often a mentor during these sessions, she says that doesn't stop her from learning from and valuing each conversation she has with her colleagues.
"I walk away from every single one of those interactions having learned something as much as I've hopefully helped others," Weaver says. "My hope is that colleagues realize they're valued. I want to hear what it is that motivates and drives them, and I want to help them by using regular feedback and professional development to be the most successful they can be in their career with whatever their desire and purpose." — Calli Newberry
Facebook Comments