Photographs by Matthew LaVere
---
---
Dr. Betty Chu
Associate Chief Clinical Officer and Chief Quality Officer | Henry Ford Health System, Detroit | Employees: 30,000 | Revenue: $5.6B
Her MBA and previous experience prepared Dr. Betty Chu to lead the incident command structure at Henry Ford Health System in Detroit during the first wave of the coronavirus pandemic. So did 20 years of delivering babies.
"I always laugh because people say, Oh, you have a very relaxing voice, and I say, I've been an obstetrician for a long time, and you can't be overexcitable when you're trying to get a woman to push for over four hours," Chu says. "You have to have sort of a You're going to do it (demeanor), even if you're not sure what the outcome is going to be. You have to make them believe."
That intangible skill Chu developed during her years in labor and delivery, which is no longer part of her patient practice, is a powerful one for leading in a disaster.
"I think a critical element to success in any crisis is effective communication — not only communicating what needs to be done, but communicating hope, reassurance, and (the confidence that) we've got your back," she says.
By the end of May, the coronavirus wave was waning, but Henry Ford's incident command structure — a first for the entire health system — was ongoing. Chu and her team were solving new problems in a re-entry phase as, for example, more elective surgeries were scheduled, and visitors walked through the doors of the system's six hospitals and more than 200 ambulatory centers.
Chu led the team because of her day job as associate chief clinical officer and chief quality officer, which includes oversight of safety and infection control. When the pandemic hit, she and other leaders formed the incident command. Traditionally the structure brings decision-makers into one room, but it can operate virtually. Either way, it's an agile and quick way to solve problems.
"It's an efficient way to make decisions (and it's) very objective-focused," Chu says. "Historically, a company might take a little while through a project management process to come to a decision through a committee structure. As you can imagine, in a crisis you don't have the luxury of that kind of time. The incident command structure really brings everything underneath the rubric that focuses on the primary goal of (keeping people safe)"
During the first wave of the pandemic, the hospitals and ambulatory centers focused on their needs for the next 12 hours to 24 hours, shifting resources that were abundant in one location to places that were short. Resources could include supplies, equipment, and even people. One critical need was for intensive care unit nurses, but not because they were getting sick. Rather, if a nurse was exposed to the virus, she or he had to quarantine for two weeks. As a result, the incident command had to create an ad hoc centralized staffing supply model.
Before the pandemic, Chu had experience leading an incident command after a 2017 water main break near Henry Ford West Bloomfield Hospital cut off a vital resource. She was chief medical officer there before being promoted to her current systemwide position, which fit neatly into her career paradigm.
"I've always felt that my purpose in life is to use my skills to serve the most amount of people," she says, "so I've been drawn to opportunities where, if that role has the ability to influence or help more people than my prior role, then I view (the new role) as my obligation."
Chu, who grew up in Rochester with a mother who was a nurse and a father who was an engineer, earned her medical and business degrees at the University of Michigan in Ann Arbor. "We're sort of the typical story of people who live in southeast Michigan," she says. — Ilene Wolff
---
Joy Falotico
President, Lincoln Motor Co.; Chief Marketing Officer | Ford, Dearborn | Global Employees: 188,000 | Revenue: $155.9B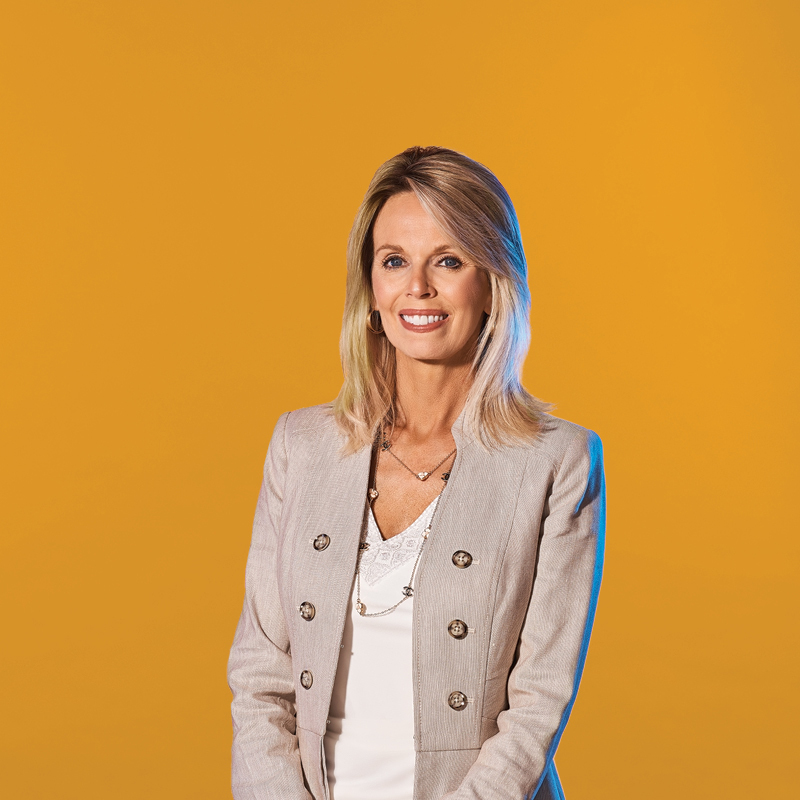 Joy Falotico grew up in a Ford family near rural Clarence, Mo., some 140 miles north-west of St. Louis. Her father drove Ford trucks, her mother Fords and Lincolns, and her sister tooled around in sporty Mustangs. Yet it never occurred to her then that she might someday work for Ford.
Staying close to home, she earned an undergraduate degree in business administration from Truman State University in 1989. At the time, though, there weren't a lot of opportunities for new college grads. "I remember looking at job cards on a notice board and a colleague pulled one off the board for a job at Ford and said, 'This is something you should look into,' " she recalls. "I did pursue that, and also an opportunity at GE, and got offers from both. The GE job was more senior, so I went back and forth on which was the best decision. I ultimately went with Ford because I identified with, and felt most comfortable about, the people I would be working with."
Falotico started as a customer service representative at Ford Motor Credit, working on finance underwriting for retail customers and dealers. At the same time, she attended evening and weekend classes and earned an MBA in business finance from Chicago's DePaul University in 1995.
At Ford, she progressed through increasingly senior positions, including a move to London to lead operations for Ford Credit Europe, and rose to executive vice president, Ford Credit America, overseeing sales, marketing, and strategic planning. From there, she took on business operations for North and South America in 2013, added global strategic planning in 2015, then became COO. In 2016, Falotico was named chairman and CEO of Ford Motor Credit.
She became a Ford group vice president in 2016, and in 2018 was appointed president of the Lincoln Motor Co., where she was in charge of the luxury brand's global product development, marketing, and sales and service. At the same time, she was appointed chief marketing officer at Ford, reporting to COO Jim Farley.
Asked to describe her leadership style, Falotico says she's driven, but fair and collaborative. "I'm one of those people who likes to roll up my sleeves and get into the details, but in this job I have to step back and leave things to the team. I'm fortunate to have great teams at Lincoln and in the marketing role," she says.
Her teams include engineers, product planners, and dealer product committees. "I'm not going to add a lot to the engineering perspective," she admits, "but I've been driving the products for 30-some years. I bring in the customer lens."
What advice does she offer to women in business, and the auto industry in particular? "First, take charge of your career and be open to taking on difficult jobs. I've gained some of my best knowledge and experience by taking on jobs that were out of my comfort zone, so I think keeping an open mind to that can really help accelerate your career.
"Second, balance your emotional resilience and emotional intelligence. It's very tough, the days are long, (and) the work is complex. We have to be resilient and power through. But the other side is emotional intelligence. For me, it's awareness of my leadership shadow, how I can best support my team while keeping our difficult work environment positive.
"The last thing is that I prefer people to be leaders at all levels. The advice that I got in my career was to think two levels above myself. While still in lower levels, I was encouraged to watch people two levels ahead, what they do, and why they do it, and that was great advice." — Gary Witzenburg
---
Susan Grant
Chief Nursing Officer | Beaumont Health, Southfield | Employees: 38,000 | Revenue: $4.7B
Long before the coronavirus pandemic, Susan Grant walked through health care fire.
Grant, who has been Beaumont Health's executive vice president and chief nursing officer since 2015, filled the same role at Emory Healthcare in Atlanta in 2014, when the system admitted the United States' first four Ebola patients.
"The Ebola situation was very intense and similar to COVID-19 in that way, but it was very controlled," Grant recalls. "We knew when those patients were coming to us. We had prepared for those specific types of pathogens and we had a team that had (been) trained. COVID-19 was not controlled and planned. It happened very quickly. The surge of those patients coming into our hospitals was intense, it was very rapid, and it wasn't controlled at all."
Twenty years before Ebola, in 1994, Grant was chief of nursing and patient care services at the Dana-Farber Cancer Institute in Boston when two patients participating in a chemotherapy clinical trial were accidentally given overdoses of two medications. One died soon after. The other had heart damage as a result and died of cancer in 1997.
"It was a tragic, tragic event and really changed everything for me," Grant says.
For one, she was asked to serve as interim director of nursing. "I felt an obligation to improve things as a result of those overdoses, so I stepped into the job," she says. She didn't step out for five years.
There were to be more changes, including an examination of mistakes in the health care industry and the way the medical sector defines the clinical team throughout an organization.
The incident inflamed Grant's passion for patient and family-centered care. As it turned out, the patient who had heart damage was the health reporter for The Boston Globe and, tragically, she was rebuffed when she questioned her intense negative reaction to the incorrect chemotherapy dose.
The Institute of Medicine included the patients' stories in a landmark report in 2000, "To Err is Human," that brought attention to medical mistakes. A subsequent report the next year, "Crossing the Quality Chasm," included the tenet that the patient should be in control. "It really was the error heard around the world in many ways," Grant says.
Grant's trials as a leader with both Ebola and the chemotherapy overdoses made her uniquely experienced to lead the incident command center at Beaumont Health in Southfield during the coronavirus pandemic surge, when leaders from across the system worked "seven-day-a-week, 18- and sometimes 20-hour days," she says.
Compounding the pressure was a global shortage of personal protective equipment for health care workers — Beaumont had a ready supply, Grant says — and recent efforts to unionize among nurses. Grant is on record as saying the best way forward is for nurses and leadership to work together directly, but any nurse has the right to union representation if he or she wishes.
As the days of the surge wore on, Beaumont's leadership team responded to staff concerns about the number of visitors on patient care floors by screening and limiting the number of visitors. When N95 masks from different manufacturers were found to fit differently, and required fit testing, leadership granted staff's request that the supply of the respirators going to one site be produced by a sole manufacturer whenever possible.
Even though workers had the PPE they needed, when they voiced concerns about their personal clothing, leadership opened the storeroom to the system's supply of scrubs. Although Beaumont's infection control team said there were no worries if personal clothing was covered by PPE, wearing the Beaumont scrubs while on duty was one less thing they had to worry about, Grant says.
"I really believe the best decisions are made when you hear from the experts," she says. "And our experts are our front line." — Ilene Wolff
---
Kim Adams House
Head of All Brands Licensing and Merchandising | Fiat Chrysler Automobiles, Auburn Hills | Employees: 191,752 | Revenue: $118.5B
For Kim Adams House, head of all brands licensing and marketing for Fiat Chrysler Automobiles in Auburn Hills, her career is all about "the climb." Every experience, every success and failure, what she's learned in school and on the job, and who she's met and learned from has influenced who she is today and what she has accomplished.
"I've enjoyed the climb, although at times it can be rigorous and sometimes daunting, but it's vitally important to find value in that climb," House says. "There are so many important lessons that you learn about yourself in this process that really help you in your career."
The native Detroiter started her climb at Immaculata High School, a former all-girls Catholic school on the city's northwest side, before enrolling at the University of Michigan in Ann Arbor where she earned a bachelor's degree in psychology. From there she traveled to George Washington University in Washington, D.C., where she earned an MBA in finance while taking as many marketing classes as she could squeeze into her schedule.
She interned at the U.S. Office of Management and Budget and worked at a nonprofit before moving back to Detroit and joining General Motors Co. as a finance and budget analyst. She later moved into business planning and sales and marketing.
House joined what was DaimlerChrysler AG in 1999 as brand manager for the Jeep Wrangler, starting a more than two-decade association with the Jeep brand.
"When I was at GM and looking for a change, Chrysler appealed to me because of (their) innovative designs," House recalls. "Chrysler was the smallest of the Big Three at the time but there was a certain fearlessness, innovation, and risk-taking that I was drawn to."
During her 21 years at Chrysler, DaimlerChrysler, and now Fiat Chrysler Automobiles, House served in several positions of increasing responsibility including product manager for Jeep Commander, brand manager for Jeep Liberty, manager of Chrysler brand communications, senior manager of Chrysler and Jeep brand communications, and head of Jeep advertising, before assuming her current role.
As head of Jeep advertising between 2009 and 2018, House directed the strategy and creative direction for the brand's advertising campaigns, including the 2018 reveal of the Jeep Gladiator. She led the efforts behind the Jeep brand's award-winning commercial "Portraits," which received the 2016 Super Clio Award for Best Super Bowl Ad in addition to being named Adweek's No. 1 Super Bowl commercial. "Portraits" also was the top automotive spot in the 2016 YouTube AdBlitz poll.
Now, as head of licensing and marketing for all of FCA's brands, House leads multiple agencies to protect and grow each of the automaker's brands. It's a business that generates $1 billion in sales in more than 100 countries. "The intention of the licensing program that I oversee is to build aspiration and introduce consumers more broadly to our individual vehicle brands," she explains, "but first we have to make sure we're authentically true to core brand DNA and understand the mindset of who that customer is and what draws them in."
House credits FCA CEO Mike Manley and Olivier Francois, chief marketing officer, for helping her. "Working with the two of them is the most rewarding thing I've been able to do in my career," she says.
Balancing work life and home life is an important factor for a woman in the workforce. House says she was able to reduce her work hours when her two sons were younger, although she notes that she was extra diligent about getting her work completed on time during that period.
"I knew it was a risk, stepping back a little bit, but ultimately it became a reward for more reasons than I can imagine," House says. "While I was able to be around for my sons during those formative years, I was also offered promotion opportunities. That's one part of one's career that has to be meticulously navigated."
What advice does she have for other women entering the business world? "Develop the patience that you'll need for the climb," she says. "Dare to be different. Be disruptive. Focus on unique ways to approach the business. Recognize that failure isn't a foe. It can be your friend because it teaches you resiliency, which gives you the ability to trip, stumble and fall, and get back up to recover. It's all part of the climb." — Tim Keenan
---
Kelley LaFontaine
Vice President | LaFontaine Automotive Group, Highland Township | Employees: 1,560 | Revenue: $1.3B
The family Deal is more than a marketing slogan for Kelley LaFontaine and the LaFontaine Automotive Group. It's the way the automotive dealership group does business.
"One of the things we promised our parents was that we'd never lose our way and forget that we're a family business," says LaFontaine, recalling what she and her brother, Ryan, told their father, Michael, and mother, Maureen, when they took over the Highland Township-based dealership group. "Our mission statement says we're dedicated to building relationships that connect families, strengthen the community, and personalize the automotive industry. And really, that's what we are."
As vice president of the dealership group, LaFontaine and her brother run the operation. Her father, the founder of the business, today acts as an adviser and works on special projects. Her mother, a key member of the management team and a business mentor, passed away last October.
"Ryan and I basically run the organization day to day, we do operation reviews with our leadership teams, financial reviews, explore acquisitions, and make sure we have the best marketing," she says. "My dad stays active and we're fortunate to have his guidance."
Last year, the LaFontaine Automotive Group, which has 17 Michigan retail locations selling 36 brands, sold 33,000 new and used vehicles. The group also has seven body shops and an 86,000-square-foot parts distribution warehouse. In addition, there's LaFontaine Global Vehicles, which specializes in analyzing the daily, weekly, monthly, and annual vehicle supply flow to the auto industry. Other divisions include LaFontaine Classic Cars and the LaFontaine Heritage Collection.
LaFontaine grew up in Highland, went to grade school and high school at Our Lady of the Lakes, then graduated from Northwood University in Midland with a degree in automotive marketing. She also graduated from the National Automobile Dealers Association (NADA) Dealer Academy, a program that combines classroom learning with hands-on, in-store work experience in each dealership department.
"I was very fortunate to have that experience, then I had tutelage from my mother and father," LaFontaine says. "My dad was very much all business — sell, sell, sell. My mom got into the business later and focused on the import brands, and fostered relationships within the community."
After Kelley had her third child, she took some time off from the day-to-day operations to raise her family, but she remained involved in the community by attending charity events and participating in philanthropic endeavors. This philosophy of taking care of one's family extends to LaFontaine's employees. "We believe in family first," she says. "My brother and I worked with my parents every single day. Our employees can always take care of their families first. Work will always be here and we'll support them."
LaFontaine also is a proponent of helping employees grow professionally. "We believe in empowering our people and growing our people," she says. "There's a career path. We believe our success is only as good as our people, and we live it every single day. We look at how we strengthen, grow from within, and give people a chance to rise."
She's particularly pleased with the group's record of hiring and promoting women. "I'm proud that we employ over 500 women in our organization, many of them in leadership roles," she says. "I inspire and nurture and cultivate that as much as I can. Only 20 percent of the people in the (overall) retail channel are women. Women have to realize that there's so much more to working in automotive than selling and working on cars."
Her passion for lifelong learning was shaped by her early experiences in the automotive world. She was one of just three women in her 1996 Northwood graduating class. "I was fortunate that I had my mom, who was a true pioneer, and she got me involved with the Automotive Women's Alliance Foundation, along with (the late Ford dealer) Irma Elder. Going to functions and hearing their stories was really helpful."
LaFontaine also is passionate about her work with area nonprofits, including the one she and her brother established in 2016, the UCAN-CERVIVE Foundation, which provides funding for cancer research. Another prestigious honor — Dealership of the Year — has been awarded to LaFontaine Cadillac Buick GMC of Highland for eight years running. which she credits to her family's willingness to embrace change. "Whatever comes, we're willing to try it and navigate through it," she says. — Tim Keenan
---
Dr. Ora Hirsch Pescovitz
President | Oakland University, Rochester Hills | Employees: 2,677 | Budget: $330M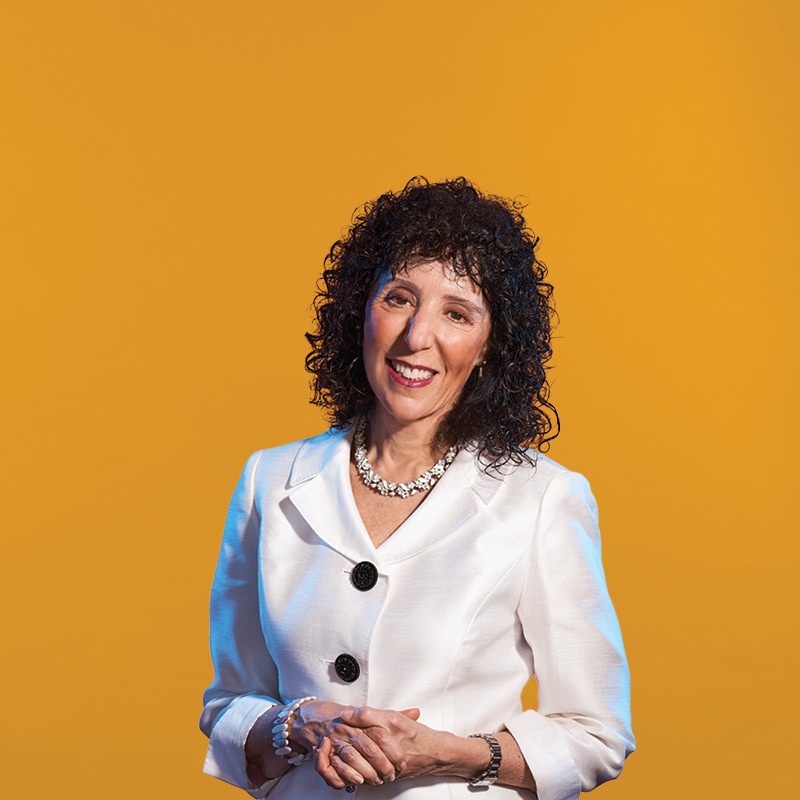 The same desire to make a difference and improve the world that drove Dr. Ora Hirsch Pescovitz to pediatric medicine also inspired her to transition to academic administration and, ultimately, the presidency of Oakland University in Rochester Hills.
"I spent the majority of my career in academic medicine," Pescovitz says. "I thought it would be a natural extension to go into education, because I always wanted to see how I could make a difference on the educational process.
"A place like Oakland University is the kind of institution where I felt I could have the opportunity to make a difference. Part of the reason is that one-third of our student population is first-generation college students. More than a third of them are Pell students, and they have this enormous opportunity for upward mobility."
She became president of OU in 2017 after a distinguished career as a health care executive, pediatric endocrinologist, and researcher with more than 190 published papers and books. Much of her work focused on the physiologic and molecular mechanisms responsible for disorders of growth and puberty, and the development of new therapies for these conditions.
From 2009-2014, she became the first female executive vice president for Medical Affairs and the Health System CEO at the University of Michigan in Ann Arbor. During that time, she led a system that included three hospitals, more than 120 health centers and clinics, and the University of Michigan Medical School.
Prior to that, she spent 21 years at Indiana University, where she served as executive associate dean for research affairs at the Indiana University School of Medicine, president and CEO of Riley Hospital for Children, and interim vice president for research administration at Indiana University.
Just before coming to Oakland University, from 2014-2017, Pescovitz was senior vice president and U.S. medical leader at Eli Lilly Biomedicines.
"I never looked at a job from the perspective of being a female," says Pescovitz, one of 12 women in her 1978 medical school class of 60 at Northwestern University. "When I took certain leadership positions throughout my career, I was often the only woman in the room, but I never really realized that that was the case. I never spent a lot of time obsessing about it."
Pescovitz admits she has faced hurdles and was denied a few positions throughout her career, but she never thought it was because of her gender.
"Every time I faced an obstacle, I just barged ahead," she recalls. "I did have a lot of failures and disappointments, but every time that happened and I didn't accomplish something, I didn't think it was sexism. When I look back on it now, it probably was, but I didn't attribute it to that at the time. I just thought of it as bad luck, or maybe I wasn't deserving or good enough.
"I never felt I was mistreated, ever, even though I probably was. If someone didn't want to give me something, then I just went on to the next thing. I never carried a grudge and I think it served me well."
She credits her mentors for having faith in her abilities. "One mentor suggested I leave my husband to accept an offer at Harvard University when I couldn't find a job where my husband was a transplant surgeon in Minnesota. I would never do that, but at least he had confidence that I had talent."
Currently Pescovitz serves on the boards of the Detroit Economic Club, Medical Main Street in Oakland County, and the Horizon League; is on the executive committee for the Michigan Association of State Universities; and is a trustee of the Citizens Research Council of Michigan.
"My life story tells this: be resilient," she says. "My whole life is about shooting for the stars, missing my first goal, and then landing on the moon and making the best of my second or third choice. Those moon landings are the things my life is defined by. You don't tell anyone it was your second choice. You say you were aiming for a moon landing — and then you make (sure you're) the best you can possibly be." — Tim Keenan
---
Suzanne Shank
President | Shank Williams Cisneros & Co., Detroit | Employees: 130 | Revenue: NA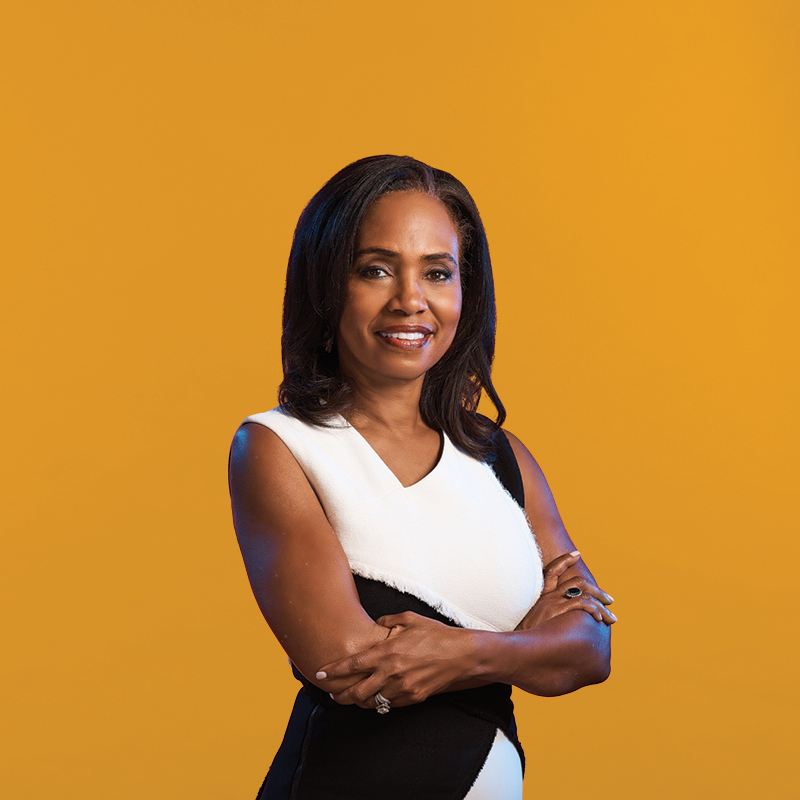 The career of Suzanne Shank ended up being quite a bit different than it started. She went from a position as an engineer working on nuclear submarines to becoming a high-power investment banker, a profession she discovered while in graduate school.
After completing a degree in civil engineering at the Georgia Institute of Technology in Atlanta, Shank landed a job with defense contractor General Dynamics, where she served as a structural engineer working on noise mitigation on Trident submarines.
Two years later, she decided she needed an advanced degree to enhance her career. While at the Wharton School at the University of Pennsylvania, she discovered the world of finance.
"A lot of my peers had worked on Wall Street prior to going to Wharton, so I decided to give it a shot," says Shank, who spent a summer working at a small New York investment banking company called J.J. Lowery and Co.
Upon graduation from Wharton, she eschewed offers from bigger companies, and opted to stay with Lowery. "I got direct client contact even in my summer there, and I felt like I'd get much more actual deal exposure and be able to see the whole process from beginning to end, as opposed to being a new employee at one of the bigger shops just doing a lot of grunt tasks," she says.
That was the last time Shank had to look for a job. The rest of her career unfolded as the result of offers from companies she interacted with in the industry, and being recruited by other smaller firms.
"I liked the dynamics of smaller shops," Shank says. "I didn't like the big firm politics. I heard stories about all the internal fighting (at large companies). I couldn't understand how they got any work done. At a boutique shop, the focus is on serving the client. I just found I was happiest in that kind of environment."
After working at two other smaller investment banking firms, she and a group of partners decided to start their own firm — Siebert Cisneros Shank & Co. — in 1996, with 35-year-old Shank at the helm.
"It wasn't a role to which I aspired," Shank recalls. "It was my partners who suggested it, and I respected them. I figured why not bet on myself if others are willing to do so? So, I took just about everything in my savings at the time to invest in the firm."
Among the local projects Shank's firm was involved with were the new Wayne County Jail, a refinancing for the Detroit Public Schools Community District, and Little Caesars Arena.
Her bet paid off as the firm grew to become the first minority woman-owned business to rank within the top 10 of all U.S. municipal debt underwriters, and the first to lead a municipal underwriting deal worth more than $1 billion in principal amount.
Last year, Shank's firm, with its specialty in municipal deals, merged with Williams Capital Group, an expert in corporate deals, to form Shank Williams Cisneros and Co., with Shank as the largest equity owner and president.
"The merger couldn't have come at a better time," Shank says. "We have a real diversity of revenue, which has been really critical to the financial security of our firm during the pandemic and the new environment. Corporate bond issuance has hit record levels and we've been able to benefit by being involved in a large number of those corporate bond transactions. The municipal market is expected to be pretty robust this year, and we've been very active in that space."
Recent deals Shank's company has brokered include a $500-million transaction with the State of Connecticut and a $600 million deal with the New York City Water Authority, both as lead managing underwriters.
Shank also is active in several industry and civic organizations and boards. She serves as a director of Pensare Acquisition Corp., CMS Energy Corp., and Consumers Energy Co. She's on the boards of the Skillman Foundation, the Bipartisan Policy Center Executive Council on Infrastructure, the Detroit Institute of Arts, the Detroit Regional Chamber, and Global Citizen. She also is a member of the Wharton School's Graduate Executive Board and Spelman College's Board of Trustees, the International Women's Forum, and the Securities and Exchange Commission's Fixed Income Market Structure Advisory Committee.
"Because I started as an adviser, which really assists the bond issuer — the cities and states — I think of working with clients as a long-term game and not a short-term game. Some people try to make as much money as they can on one deal. I get my foot in the door and try to figure out how to develop a long-lasting relationship. The vast majority of our clients have been repeat clients. We may be bigger than a boutique firm now, but that's the culture I like to keep." — Tim Keenan
---
Dhivya Suryadevara
Chief Financial Officer | General Motors Co., Detroit | Global Employees: 180,000 | Revenue: $137.2B
Dhivya Suryadevara wasn't looking to work in the automotive industry. After completing three degrees at the University of Madras in her native India — bachelor's and master's in business, finance, and economics — plus completing work at The Institute of Chartered Accountants of India to become an associated chartered accountant, she landed a job at PwC. Seeking to advance her career, she came to the United States in 2001 and earned an MBA from Harvard University. From there, she took a job at UBS Investment Bank.
Then General Motors came calling. "When the offer from GM presented itself, I was very much struck by the opportunity to be part of the (company's) turnaround," she recalls. "I've always been interested in business, and after coming (to America) and spending time in business school and investment banking, it became clear that I wanted to be in a complex business as a part of the execution, as opposed to advising corporations, which you do on the banking side. I was attracted to the kinds of experiences that I would get in this company and this industry."
Suryadevara joined GM in 2005 as a financial analyst trading foreign exchange and commodities. While there, she earned her fifth credential — a Chartered Financial Analyst (CFA) designation, one of the highest distinctions in the investment management profession. By 2013 she was CEO and chief investment officer for GM Asset Management, and in 2015 she was promoted to Corporate Finance vice president. In 2018, she was named to her current position as CFO of General Motors Co.
Reflecting on her career, she says she appreciates "working with talented people who really want the company to succeed and are very excited about our products. … My background in business and economics, understanding how companies operate and how business models can be successful, plus my international experience, gave me firm grounding, and the company has given me opportunities, training, and experience to allow me to grow and finally sit in this chair today."
As a woman, has she found pursuing this career challenging, either here or in India? "It's always been about merit more than gender," she says. "Everyone I've worked for has challenged me and given me new roles and responsibilities. You have to have the right people and support system around you to be able to do your best, and I was fortunate to have that."
How would she characterize her leadership style? "I'm a big believer in putting the right people in the right roles," Suryadevara asserts. "If you don't have that, you have to make changes. Then you empower (your team) to do their best. I'm not a micro-manager. I tend to let people do their jobs, then make sure that when we put everyone's individual efforts together, the whole is better than the sum of the parts."
Suryadevara credits her success to mentorships with notable leaders. "Throughout my career I've had people — both men and women — who have challenged me and offered me guidance, who have said, 'You're doing a great job, why not take this challenging assignment or project that will help you grow?' People often assume that senior people are too busy to meet with them, so they don't want to bother them, but it can be a very positive experience on both sides."
What advice does she offer women in business? "I tell people to have confidence and be authentic. Bring your own unique self to the table. You aren't there to emulate others because you think that's the right way to do the job. Don't be afraid to take a risk in your career and take on new responsibilities, especially if you aspire to senior management," she says.
"I think it's hugely important to understand how the business works. Whether you're in engineering, manufacturing, IT, or any other area, it's critically important to be well-rounded with strong business acumen, and to understand how the business works and what leads to success for the company. I recommend that people touch on different areas of the business to learn what makes it click.
"There's no time better than now to be in this business. Being in the forefront of technology in mobility, including electric and autonomous vehicles, is super exciting. If you would like to be in a highly complex, fast-changing, multidimensional business that's on the cusp of enormous change, the auto industry is the right place for you." — Gary Witzenburg
Editor's Note: On Aug. 11, Suryadevara resigned from GM and was named CFO of San Francisco-based Stripe, a global technology company that handles online billing and payments.