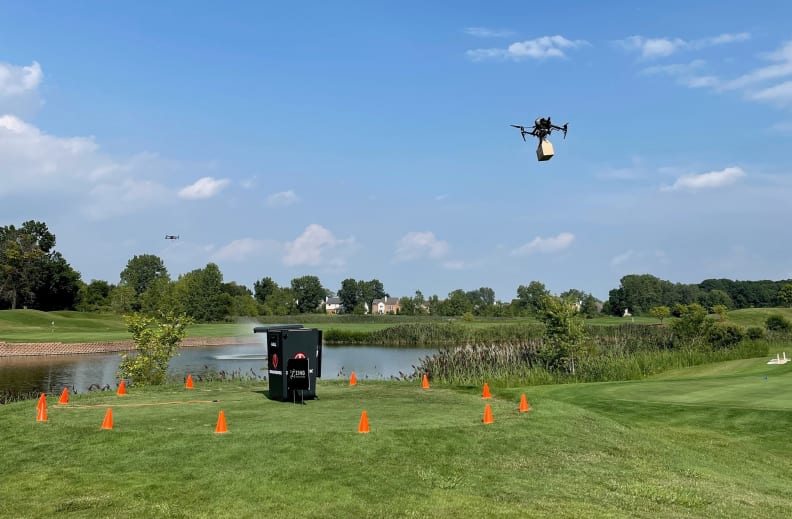 Detroit Aerotropolis worked with leading drone software provider, Airspace Link, to launch the FlySafe program, powered by AirHub to support the safe integration of drones into the surrounding communities. As the use of drones continues to rise from recreational to commercial and public use cases, Detroit Aerotropolis has been a leader in ensuring their region is prepared and supporting safe operations. The potential benefits of scaled drone use are projected to significantly benefit local economies while also providing relief to the environment by taking vehicles off the road; making them a ripe technology to invest in as a community.
The Aerotropolis communities provide data into the AirHub for Pilots platform that is an FAA approved Low Altitude Authorization and Notification Capability (LAANC) UAS Service Supplier; enabling drone pilots to apply for authorization to fly in controlled airspace. Residents and businesses can leverage the most sophisticated pre-flight risk assessment, greater situational awareness, and the opportunity to receive automated FAA LAANC approval to fly in local controlled airspace (under 400′) in just two clicks. The Aerotropolis is home to two airports: the world-class Detroit Metro Airport that provides international non-stop daily flights, and Willow Run Airport, an international cargo airport.
Since launching the program, Detroit Aerotropolis and Airspace Link have worked together to showcase the technology at events such as Flying the Fairways at the Lakes of Taylor golf course in August of this year where golfers received snack deliveries via drone on the course.
"These events help showcase the possibilities of the technology and help inform the public that these types of operations are at our fingertips and beginning to scale now, not in 10 or 20 years." Said Christopher Girdwood, Executive Director for Detroit Aerotropolis. "We're excited for our region to be one of the first to see the benefits of this new technology as we've laid the groundwork to reduce the barriers individual pilots and operators at scale are faced with when integrating into communities."
Facebook Comments