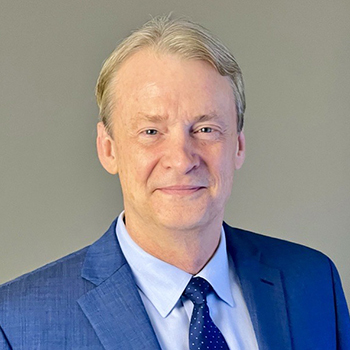 Dr. Timothy C. Lyons has been named the new president of Corewell Health Beaumont Grosse Pointe Hospital.
In January, Dr. Lyons will join Corewell Health, formerly Beaumont Health, from Adventist Health St. Helena, a 151-bed regional hospital in northern California where he has served as chief medical officer since 2017. He previously served as chief of staff at St. Helena and has served as medical director of Anesthesia since 2002.
"Tim is passionate about encouraging his teams to innovate, embrace new ways of thinking and find joy in their work. He's also known for compassionately serving his patients and advocating for them," says Dr. Benjamin Schwartz, president of Corewell Health East.
In addition, Lyons is the president and founder of Lyons Huber Anesthesia and Lyons Huber Management. He was also an assistant professor of anesthesiology at University Hospitals of Cleveland for seven years.
"I look forward to embracing the rich history and tradition of the Grosse Pointe hospital campus and the surrounding community. It's also wonderful to be returning home to the Midwest. And, I am thrilled to lead and learn from the impressive team at Corewell Health Beaumont Hospital Grosse Pointe," says Lyons.
He earned his bachelor's degree from Youngstown State University, a medical degree from Northeast Ohio Medical University, and a master's degree from Harvard University.
Thomas Lanni Jr. will remain president of both Corewell Health Beaumont Grosse Pointe Hospital and Corewell Health Beaumont Troy Hospital until Dr. Lyons arrives. In January, Lanni will transition to serving as president of Corewell Health Beaumont Troy Hospital full time.
Facebook Comments