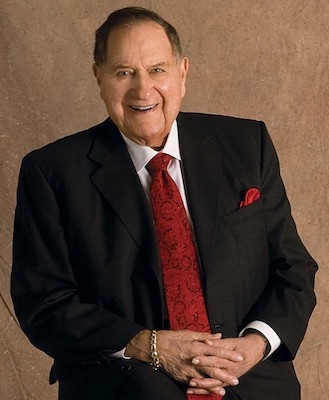 Bernie Moray, chairman of Gorman's Home Furnishings and Interior with locations in Southfield, Troy, Novi, Shelby Township, and Grand Rapids, was inducted into the American Home Furnishings Hall of Fame. Moray was selected based on his contributions to the growth of development of the home furnishing industry, innovations, creativity, and philanthropy.
Moray purchased Gorman's Furniture in 1965 and has since opened the company's Contemporary Gallery in Southfield, additional stores throughout Michigan, and a warehouse in Farmington Hills.
"I have been incredibly lucky to work with Bernie since 1983. His sense of style, innovation, and business acumen truly are unmatched," says Tom Lias, CEO of Gorman's Furniture. "He has served as a mentor to so many in the home furnishings industry. This is a very well-deserved honor."
During his tenure, Moray has raised financial support for several organizations including Children's Hospital of Michigan, Toys for Tots, Arc of Oakland County, and the American Cancer Society. Additionally, he has served as an executive committee member of the Interior Design Society, chairman of the Allied Jewish Campaign's furniture division, and visitors board member of the Wayne State University Business School.
Facebook Comments