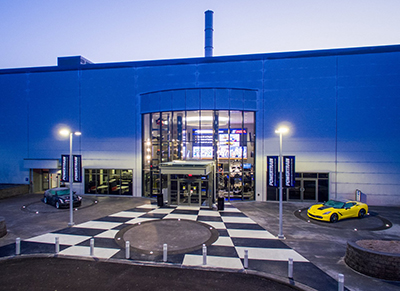 General Motors Co. today announced it will rename its Pontiac-based powertrain division to GM Global Propulsion Systems — a group of more than 8,600 employees that design, develop, and engineer propulsion related products and controls.
"The new name is another step on our journey to redefine transportation and mobility," says Mark Reuss, executive vice president of global product development at GM. "Global Propulsion Systems better conveys what we are developing and offering to our customers: an incredibly broad, diverse lineup  — ranging from high-tech three-cylinder gasoline engines to fuel cells (and) V8 diesel engines to battery electric systems."
Reuss says expanded capabilities include more than 200 miles of range on a single charge on the Chevrolet Bolt EV, along with the new 3.6-liter V6 with cylinder deactivation available in the Cadillac CT6.
He says nearly 50 percent of the Global Propulsion Systems engineering workforce is involved with alternative or electrified propulsion systems.
"Gone are the days when a gasoline engine and a transmission designed independently meet a customer's expectations," says Dan Nicholson, vice president of GM Global Propulsion Systems. "The diversity of our propulsion systems requires a name that reflects what we are already working on and delivering to our customers. I believe this will establish an industry trend."
GM Global Propulsion Systems is responsible for all GM vehicle propulsion systems' design, development, and validation, including engines, transmissions, electrification systems, and fuel cell development. In addition to GM's flagship global powertrain engineering center in Pontiac, the division operates centers in Brazil, Germany, Italy, India, China, Korea, and Australia.​
---