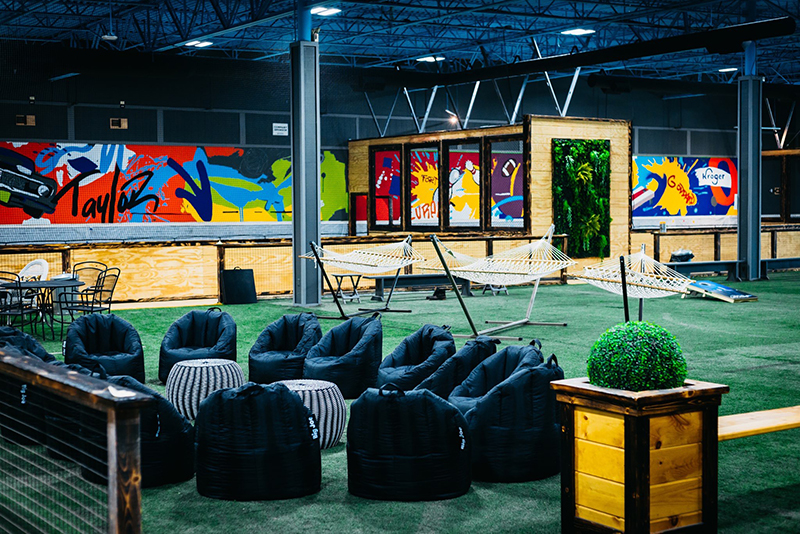 Kudos Taproom & Fieldhouse, a family-friendly activity, entertainment, corporate gathering space, and restaurant venue in Taylor, has debuted its $1 million indoor/outdoor venue encompassing nearly 60,000-square-feet.
Located at 14100 Pardee Rd. off Eureka Road, the project comes from MCM Associates, an ownership group consisting of Dean Murdoch, Jay Murdoch, and Jay Cooke.
Estimating annual revenue of $3.5 million to $5.5 million, the Kudos team plans to replicate the concept outstate and nationwide with, initially, additional sites currently being considered in Lansing and Grand Rapids.
Operated by management group Parker Grant and co-owners Dave Parker and Grant Kosch, Kudos serves as a modern day "eat-ertainment" activity and community resource with a range of activities and entertainment options including:
LaFontaine VIP Clubhouse
Kids learning center
Football bowling
Retro style arcade
Axe throwing
Cornhole
Baseball/batting facilities
Sand volleyball
Kudos will initially employ 50 people and feature street food eateries and bars showcasing craft beer, including state and local brewers such as Saugatuck Brewing Co. and Rochester Mills Beer Co. Meeting rooms are also available to accommodate corporate or social events for up to 150 people.
Menu items include GOAT nachos, a Korean BBQ pulled pork sandwich, and a GOAT ice cream cookie sandwich.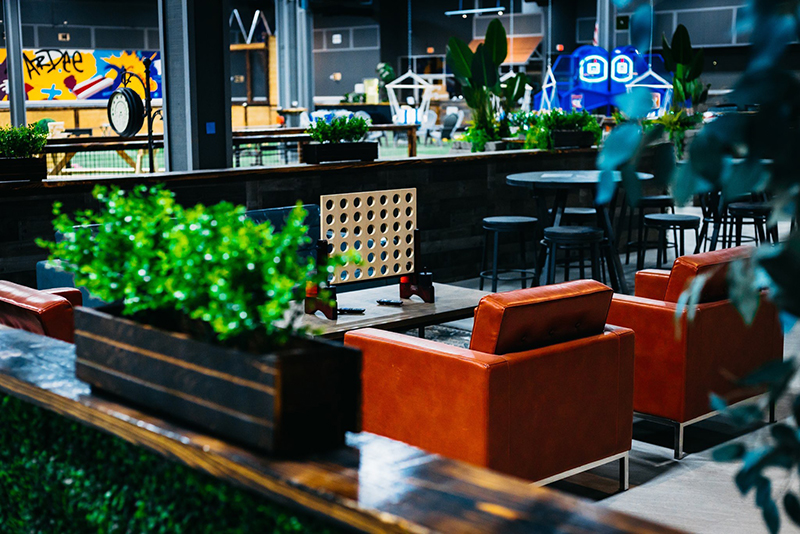 The venue was developed on the site of the former Gander Mountain retail store, owned by members of the ownership group, adjacent to the Game On Sport Center. Game On will be incorporated into the Kudos property and sports activity options.
The site is located in the midst of the Eureka Road transformation project and in front of the new, soon-to-be-constructed Taylor High School.
"We wanted to create a safe, fun, and secure place for families and friends to engage, gather, bond, and make memories that will last a lifetime," says Parker. "This is a corridor of renewal and new activity, and we are looking forward to being a part of it."
Sponsors include LaFontaine Automotive Group, Modelo, Pepsi, Meijer, Sysco Food, and others. Hours of operation are Monday-Thursday, 11 a.m. to 11 p.m.; and Friday-Sunday 11 a.m. to midnight.
---