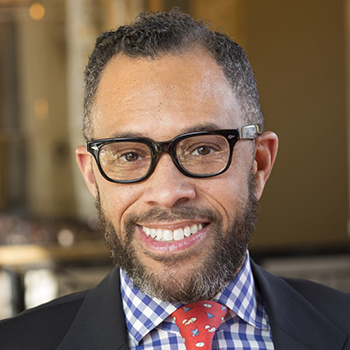 Following a nationwide search, the Detroit Institute of Arts (DIA) has named Elliott Broom as the museum's new COO.
Following a long career in the hospitality industry, Broom joined the DIA more than 13 years ago as vice president of museum operations, leading the security, building operations, visitor services, environmental services, volunteers, events and food services, and group reservations departments.
As the division leader, Broom played a critical role in managing the museum's largest events, including many successful galas and the blockbuster exhibitions such as: Rembrandt and the Face of Jesus, Diego Rivera and Frida Kahlo in Detroit, and Star Wars and the Power of Costume.
In this new role, Broom will be charged with gaining a holistic understanding of the visitor experience and developing innovative and meaningful ways of improving it. In addition to the departments above, retail operations, talent and culture, and research and evaluation will also remain a part of the operations team.
"I have long admired Elliott's innate ability to connect with our team and our visitors in positive and meaningful ways," says Salvador Salort-Pons, director of the DIA. "I look forward to working in partnership with him to advance our shared museum-wide goal of providing an extraordinary experience for every visitor to the DIA and creating a culture of belonging for our team and guests."
During his time at the DIA, Broom oversaw several successful projects vital to the museum's operations, including the complete replacement of the hydronic building heating system, the renovation of the historic auditorium staircase on John R Street, the redesign of Kresge Court, the replacement of the North Building and auditorium room, expansion and upgrade of the museum parking lot, and the search and selection of the DIA's food service provider, Culinaire.
Broom also led the DIA's Service as Art training team that created and facilitated the training of all DIA staff and volunteers on customer service best practices, and led and coordinated the museum's operational adjustments for COVID-19.
Before joining the DIA, Broom had extensive hotel management experience at properties such as the Hotel Palomar in Dallas, the Peninsula Chicago Hotel, Four Seasons Hotel Los Angeles at Beverly Hills, and the Ritz-Carlton (now The Henry) in Dearborn. Broom has a degree in art history and administration from the University of Michigan-Dearborn and is a graduate of the University of Detroit Jesuit High School and Academy.
---