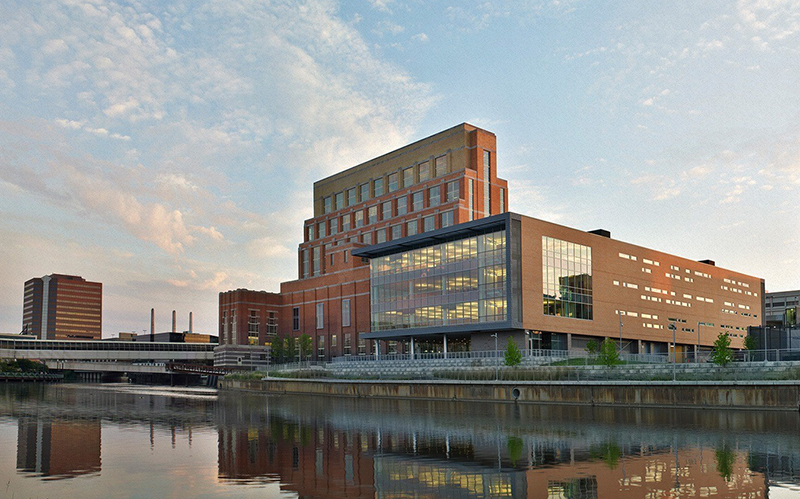 AF Group, a wholly owned subsidiary of Detroit's Blue Cross Blue Shield of Michigan (BCBSM), has entered into a definitive agreement through its subsidiary Accident Fund Insurance Co. of America to purchase AmeriTrust Group from Fosun. Terms of the transaction were not disclosed.
Headquartered in Southfield, AmeriTrust offers specialty insurance programs and products including workers' compensation, commercial package and automotive business coverages, and comprehensive product offerings in various industry segments. The acquisition is expected to be completed after obtaining regulatory approvals.
"With the acquisition of AmeriTrust, AF Group and its subsidiary brands continue to elevate their growth trajectory in the specialty insurance and workers' compensation market, while Blue Cross accelerates our efforts toward greater diversification beyond our traditional core health insurance offerings," says Daniel J. Loepp, president and CEO of BCBSM.
"Our evolution into a multi-business enterprise with national scale supports our efforts to provide affordable health insurance to our customers and members, by making Blue Cross less reliant on their premiums and administrative fees for our revenue."
BCBSM's diversification efforts are benefiting health insurance members substantially. Because of more than $900 million generated from BCBSM's investment portfolio and non-health lines of business in 2021, Blue Cross was able to absorb $860 million in COVID-19 costs for treatment, testing and vaccine administration without passing those costs through to fully insured members' and customers' premiums in either 2021 or 2022.
With this acquisition, AF Group gains AmeriTrust's proven expertise in the property and casualty space to the Blue Cross enterprise and further enhances its successful specialty and workers' compensation products and its capabilities in other lines of insurance. The investment also reinforces AF Group's increasingly prominent position and reputation in the property and casualty insurance market, which has grown significantly over the last decade.
"This exciting acquisition aligns two world-class organizations toward a common goal of providing exceptional, customer-focused insurance products and services through our valued agents," says Lisa Corless, president and CEO of AF Group. "The reputation and performance of AmeriTrust is proven in the marketplace, and we're excited to welcome their exceptional team to our award-winning organization as we work together toward even greater success."
---