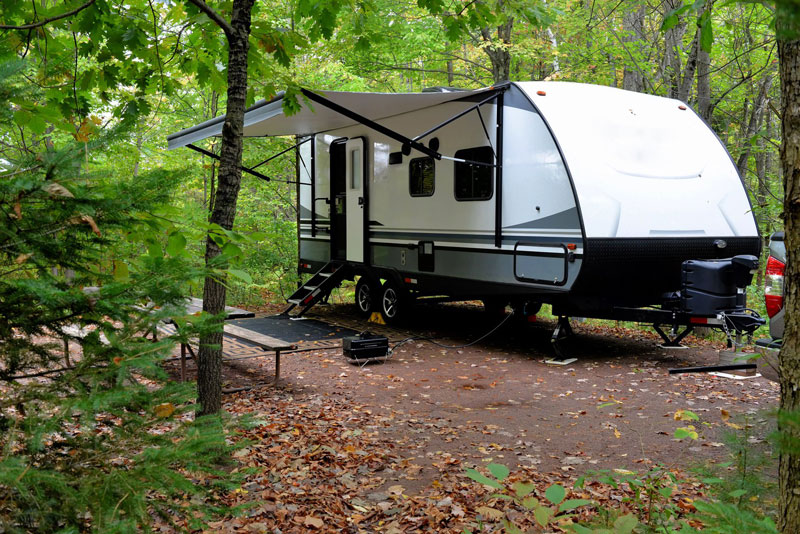 With COVID-19 driving the outdoor recreation market, Camping World Holdings Inc. is expanding its footprint in Michigan with an agreement to acquire multi-location Hilltop RV Superstore, with dealerships in Escanaba and Ishpeming in the Upper Peninsula. The acquisition is anticipated to close in May 2021.
"Michigan is consistently a strong market for the RV and outdoor enthusiast," says Marcus Lemonis, chairman and CEO and of Camping World Holdings. "This acquisition expands our reach into the Upper Peninsula of Michigan and allows us to bring our assortment closer to the consumer to fulfill their needs."
The upcoming facilities are located at 2905 North Lincoln Road in Escanaba, and 600 U.S. Highway 41 West in Ishpeming. The SuperCenters will include a wide range of new and used RVs from top manufacturers in addition to a full assortment of RV and outdoor products and accessories.
Once the acquisition is complete, the company will have six locations in Michigan. Camping World operates RV dealerships and service centers in Belleville, Coldwater, Grand Rapids, and Houghton Lake.
According to Pure Michigan, the state has more than 1,000 campgrounds, along with 103 state park and recreation areas, 11,000 lakes, and more than 13,000 miles of state-designated trails and pathways.
Camping World, headquartered in Lincolnshire, Ill., operates the nation's largest network of RV and outdoor lifestyle centric locations. It currently owns and operates more than 170 SuperCenters nationwide and an e-commerce platform that specializes in RV sales and service, RV parts and accessories, outdoor lifestyle products, and Good Sam products and services.
Since the company's founding in 1966, Camping World has locations in 38 states. For more information, visit www.CampingWorld.com.
Facebook Comments