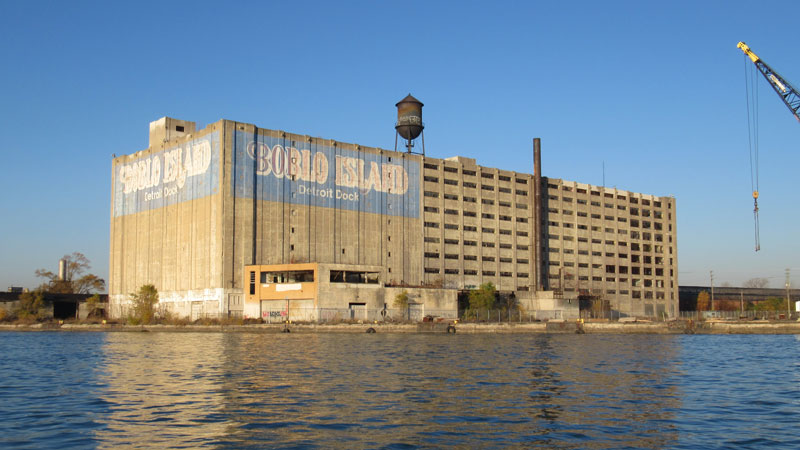 Ambassador Port Co. in Detroit has announced that the transactions required to end the Master Concession Agreement with the Detroit/Wayne County Port Authority (DWCPA) have been approved by the DWCPA board of directors.
The company is owned by the Moroun family, owners of the Ambassador Bridge. Other Moroun family companies with operations or holdings in Detroit include Hercules Concrete, Central Transport, and Crown Enterprises. The companies employ more than 1,500 workers in Detroit and about 20,000 worldwide.
The transactions approved last week are subject to an agreement from the city of Detroit to waive its reversionary interest in the property.
Ambassador Port Co. began its partnership with the DWCPA in 2005 when it loaned the authority more than $2.1 million to avoid a default on bonds issued by the Detroit Port Development Corp. (a city entity). In exchange for the loan, Ambassador Port Co. became the exclusive port operator for the property for the next 100 years through a Master Concession Agreement (MCA).
By agreeing to terminate the MCA, Ambassador Port Co. has agreed to forgive more than $2 million in debt owed by DWCPA and to provide an additional $1 million to the Authority for general use. The authority will transfer a portion of the port property at West Jefferson Avenue to Ambassador Port Co., which will return that 34-acre property back to the city of Detroit's tax rolls and provide new opportunities for port expansion.
As part of the MCA, Ambassador Port Co. has agreed to demolish the so-called Boblo Building on the port property, located along E. Jefferson, the river, and Clark and McKinstry streets. The 10-story, 900,000-square-foot building was designed by famed Detroit architect Albert Kahn and opened in 1926.
Empty for several decades, it gained local fame for its painted Boblo sign, which helped guide patrons to one of two Boblo boats — Ste. Clair and Columbia — that made daily trips to an amusement park on Boblo Island (Bois Blanc Island, Ontario). The amusement park operated from 1898 to 1993.
Dan Stamper, president of Ambassador Port Co., released the following statement in response to the DWCPA board of directors' approval:
"This decision is a win-win for Ambassador Port Co. and for the DWCPA. Ending the Master Concession Agreement will provide both parties the stability and autonomy needed to make necessary, significant investments in the port's infrastructure and operations.
"By demolishing the Boblo Building and enhancing the port property, Ambassador Port Co. will maximize port activity and create the opportunity for hundreds of good paying jobs in the city of Detroit."
Facebook Comments