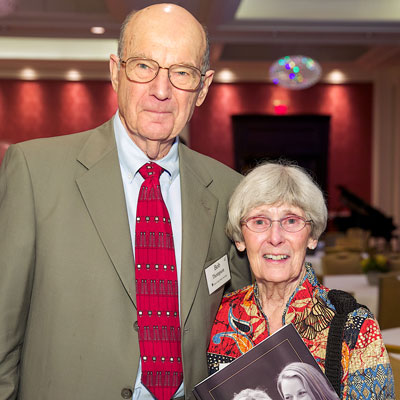 Michigan couple Bob and Ellen Thompson have announced a $52 million gift to support the Thompson Working Families Scholarships at four institutions that partner with the Thompson Foundation. The couple has already donated $33 million to the fund, and the additional money means more than 5,200 students will receive support.
The Thompsons have partnered with Grand Valley State University in Allendale Township, Saginaw Valley State University in University Center, Michigan Technological University in Houghton, and Bowling Green State University, the couple's alma mater, in Ohio, according to John Cleary, CEO of the foundation.
The scholarship was Ellen Thompson's idea and was established in 2011. The students who receive scholarships must maintain a specified grade point average and commit to community service hours. Universities working with these students agree to provide resources to maintain high cohort graduation rates.
"You can do things to help others, one-on-one, and make it happen," Bob Thompson says to scholarship recipients. "You're almost obligated by me to do that. Do what you can, and someday I hope you'll look back and say, 'This changed my life.'"
Bob Thompson was born in 1932 on a farm in Jonesville (southwest of Ann Arbor). He attended Bowling Green on a football scholarship and earned his teaching degree in 1955. Ellen Thompson was born in Cleveland and graduated from Bowling Green with a teaching degree. She taught at elementary schools in Michigan and Ohio.
The pair got married in 1955 and will celebrate their 66th wedding anniversary this year. They moved to Michigan to take teaching positions in Detroit.
The business success of the couple began with $3,500 in savings from Ellen Thompson's teaching position that the couple, along with an uncle, Wilford McCully, used to start the Thompson-McCully Co., a contract road paving company, in 1959. The couple established the Thompson Foundation in 1999 and the Thompson Schools Foundation in 2002.
Facebook Comments