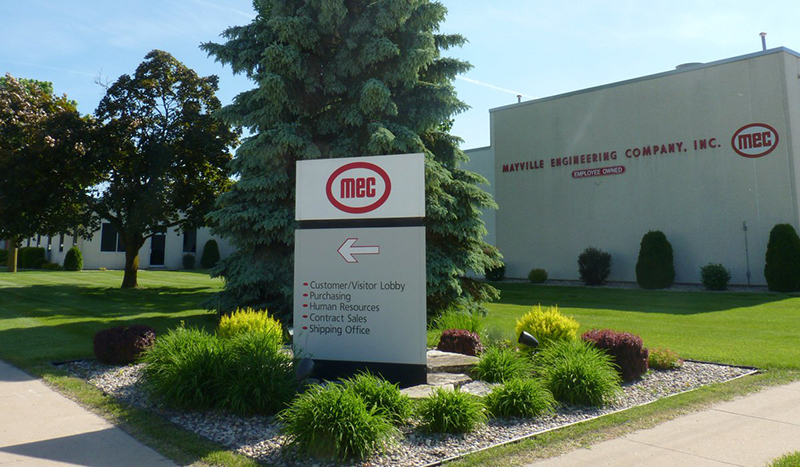 Mayville Engineering, a leading U.S. value added manufacturing partner that provides a broad range of services, announced it has finalized an agreement to open a new manufacturing facility in Hazel Park to align production capacity with a new customer relationship. It is located at 1430 E. 10 Mile Rd, suite 350.
The company signed a 10-year lease on the facility, which has around 450,000 square feet of manufacturing space. Mayville plans to hire up to 390 employees and invest between $35 million and $45 million in capital in the coming year, with full operations planned to start in early 2022.
The state of Michigan gave the company a $2.5 million incentive package for the new facility. Mayville already operates five facilities in the state with more than 300,000 square feet in the cities of Byron Center, Vanderbilt, and Wayland.
The company's portfolio includes prototyping and tooling, production fabrication, coating, assembly, and aftermarket components. Its products are used in a wide array of markets, including heavy and medium-duty commercial vehicles, powersports, agriculture, and military.
"We are pleased to have finalized our plans for a new facility that significantly expands our manufacturing capacity in Michigan," says Bob Kamphuis, chairman, president, and CEO of Mayville. "This facility will include state of the art technology and equipment, which will allow us to efficiently produce the highest quality components for our new customer starting early next year."
COO Rand Stille says one of the reasons Hazel Park was chosen over other sites was the availability of a highly skilled manufacturing workforce.
"We are pleased to welcome (Mayville) to Hazel Park and believe this agreement is a great example of the type of long-term partnership we are forging with companies that are expanding U.S. based manufacturing and bringing skilled employment opportunities to Michigan," says Hazel Park Mayor Mike Webb.
Facebook Comments