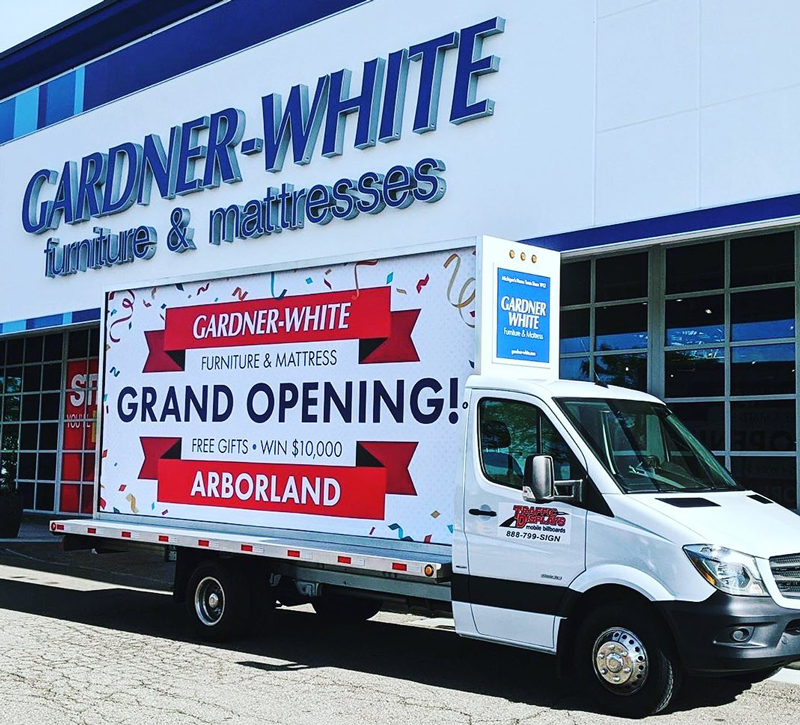 Auburn Hills-based Gardner-White is working to grow its sales revenues in 2020 and has announced The Sussman Agency, an advertising firm in Southfield, has been hired to be the company's agency of record.
"Alan Sussman (president) and his agency have demonstrated over the past five decades a unique and special skillset for retail marketing that creates significant sales growth," says Rachel Stewart, president of Gardner-White. "That's exactly what we need based on the mission we have in place."
The agency will first reshape the company's marketing and advertising strategy, working to better connect the brand with consumers.
With 11 locations in cities throughout southeast Michigan, Gardner-White says its plans to be consumers' first choice now that Warren-based Art Van Furniture filed for bankruptcy in early March. Prior to the sale of Art Van Furniture in 2017 to Boston-based Thomas H. Lee Partners, The Sussman Agency was the agency of record. Over many years, Sussman created hundreds of commercials for Art Van.
Over the next several months, Gardner-White plans to refine its in-store merchandising strategy, promotional plan, and product lineup.
"Furniture consumers are going to love what we have coming," says Stewart. "We'll have new and improved products across all categories, more consumer centric showrooms, and a brand positioned to earn the trust of furniture and mattress consumers Art Van left behind."
Family owned and operated for more than 108 years, Irwin Kahn became the second-generation owner in the mid-1950s. His daughter Barb Tronstein and son-in-law Steve Tronstein are the third-generation owners and are active in the company's day-to-day operations. Their daughter, Stewart, is working to lead the organization into the future.
"This is a legacy brand," says Sussman. "I've known Barb and Steve for a long time, and they have been providing high quality furnishings inside our homes and neighborhoods for years. Together, along with their daughter Rachel, we will build the next chapter."
When Art Van announced its closing in March, liquidation sales began at all locations in Michigan, Illinois, Indiana, Missouri, and Ohio. The company operated under the brands Art Van Furniture, Art Van Pure Sleep, and Scott Shuptrine Interiors.
In May, Dallas' U.S. Assets Inc. and Love's Furniture announced they acquired the inventory and assets of 27 former Art Van Furniture, Levin Furniture, and Wolf Furniture stores in five states, 17 of which are in Michigan, for $6.7 million in cash. The deal was approved by the U.S. Bankruptcy Court. The company said the stores are expected to open this month under the Loves Furniture brand.
Check out DBusiness' July/August issue, on newsstands the first week in July, for an in-depth look at Art Van's growth strategy and what led to their decline.
Facebook Comments