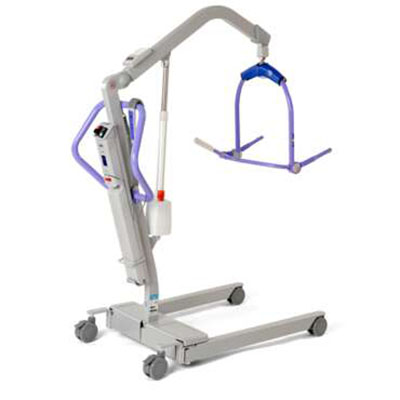 Henry Ford Hospital in Detroit has partnered with Atlas Lift Tech, Inc. and Arjo Diligent Clinical Consultants to launch a program aimed at enhancing the safety of patients and team members.
The program, named Project Mobility: How Motown Moves, includes the installation of active lifts, passive lifts, ceiling lifts, lateral transfer equipment, and repositioning tools that will stay in each unit of Henry Ford Hospital.
The equipment will assist the hospital system with routine patient mobility training for staff and the investigation of any incidents that result in injury. Nursing and other hospital leaders will use the results of the investigations to determine how the incidents can be prevented from reoccurring in the future.
Project Mobility includes the use of Arjo devices, Atlas' data tracking software, and on-site mobility coaches integrated in the hospital, along with Arjo Diligent Clinical Consulting to assist with patient handling and mobilization.
"Our patient care experience is built around safety, and Project Mobility will enhance our safeguards by reducing the risk of falls and infections, length of stay, readmissions, as well as the risk of musculoskeletal injuries among staff," says Gwen Gnam, chief nursing officer and vice president of patient care services at Henry Ford Hospital.
"As part of the program, Atlas' mobility coaches partner with licensed Arjo Diligent Consultants and are at Henry Ford Hospital seven days per week to provide customized safe patient handling and mobility training, while working side-by-side with our clinical team members as they mobilize patients."
According to the Centers for Disease Control and Prevention (CDC), the single greatest risk factor for overexertion injuries in health care workers is the manual lifting, moving, and repositioning of patients. Rates of musculoskeletal injuries from overexertion in health care occupations are among the highest of all U.S. industries.
In 2019, the most recent year for which Bureau of Labor Statistics (BLS) data are available, there were 20,150 incidents of occupational injuries and illnesses requiring registered nurses in the United States to miss work, with eight days being the median number of days missed that year due to these incidents. This represents a slight increase over 2018, during which the BLS reported 20,040 incidents with the median number of days missed being seven days.
Support from health care workers is a critical part of preventing patient falls in hospitals, and the use of mobilization equipment can improve safety of this support for both the patient and staff member, Henry Ford officials state.
Nationally, more than 700,000 patients fall in hospitals each year, according to the Agency for Healthcare Research and Quality (AHRQ). Research shows that close to one-third of falls can be prevented by managing a patient's underlying fall risk factors and optimizing a hospital's physical design and environment, according to AHRQ.
Founded in 1915 by Henry Ford himself, Henry Ford Health System employs more than 33,000 people, including more than 1,600 physicians, more than 6,600 nurses, and 5,000 allied health professionals.
To learn more about quality and patient safety at Henry Ford, visit henryford.com/quality.
Facebook Comments