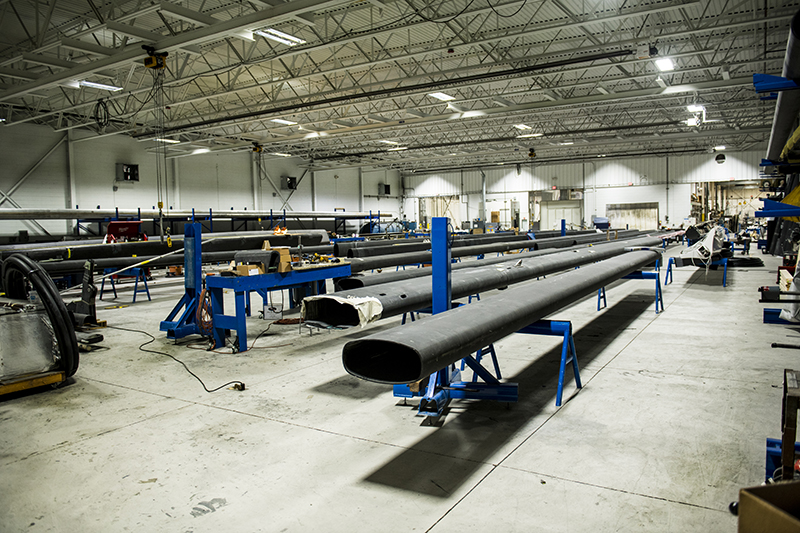 Offshore Spars Co. in New Baltimore, a global leader in designing and manufacturing composite spars and structures for the sailing and superyacht industries, has been acquired by Eric R. Graczyk. Terms of the deal were not disclosed.
The business was purchased from Steven L. King, who served as president of Offshore Spars for the last nine years. He sold 100 percent of his shares of the company in January 2022.
"As a dedicated employee of Offshore Spars for the last 17 years, I am very proud
of how the company has grown and succeeded as a premier worldwide supplier of sailboat spar systems," says King. "Nine years ago, I accepted the ownership reins from founder Michael Feldman and have thoroughly enjoyed my time at the helm of this great organization. It's now time to pass the torch to the new owner, Eric Graczyk.
"I look forward to working alongside Eric to maintain Offshore Spars' presence and reputation in the marine industry, in addition to seeking growth opportunities in other sectors."
Graczyk is a Michigan native and comes to Offshore Spars from a 20-plus year career in the automotive and transportation manufacturing industries. His background includes business development, commercial, manufacturing, and engineering experience with various customers across many aspects of transportation, aerospace, and technology.
"I'm optimistic and excited about the future of Offshore Spars," says Graczyk. "We have a very talented global team that is integral to the success and evolution of the business.
"One of our primary objectives is to continue fostering growth while delivering the highest quality of products (and) combine traditional methods and aspects of the sailing industry with concepts, processes, and technology from the automotive and aerospace industries.
"I'm committed to learning from our team, rethinking how we do things, and embracing new technologies to ensure we continue to deliver for our customers and exceed expectations."
In 1976, the company now known as Offshore Spars opened in Mt. Clemens. Started initially as Great Lakes Yacht Systems, the company was incorporated in 1982 and changed its name at that time to Offshore Spars Co.
In the early 1990s, Offshore Spars became a carbon fiber composite manufacturing pioneer and has been maintaining and perfecting those skills ever since. That experience now enables the company to bring the advantages of high strength, low weight composites to other industries such as aerospace, agriculture, and the military.
To learn more, visit OffshoreSpars.com. To read more about Offshore Spars, which was covered in DBusiness magazine, visit here.
---