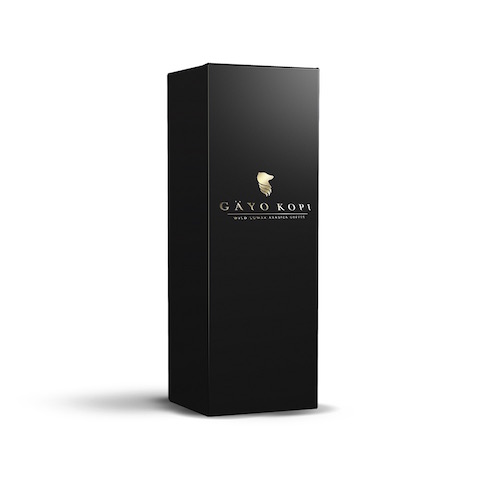 Gayo Kopi, a Detroit-based startup, is the first company in the world to introduce a specific certification of Wild Kopi Luwak, a rare coffee that can reach prices up to $1,000 per pound. The Indonesian government certifies the blend for the American market.
"It was a business that was kind of born out of frustration, because I wanted a really good coffee, and I had kind of been spoiled by experiencing (Kopi Luwak in Bali, Indonesia)," says Jeff Bickley, co-founder of Gayo Kopi. "Nothing that I could find (in the U.S.) could come close to paralleling the experience that I found there."
The coffee, which is described as full-bodied with an aroma of infused spices and chocolate, is typically sourced from caged Asian palm civets, also known as luwaks, which are small nocturnal animals related to the mongoose that ingest coffee cherries as part of their diet.
During digestion, the properties of the beans are altered, which removes bitterness and introduces new flavors to them. Kopi Luwak is then collected from the stool and processed by farmers.
Gayo Kopi follows a 10-stage process and works exclusively with coffee farms that are certified by the Indonesian government to only source their beans from free-roaming wild civets for the Wild Kopi Luwak coffee.
"Our coffee is the only coffee in the world that is certified by the Indonesian government," says Jeff Bickley, co-founder of Gayo Kopi. "We actually have an on-site official from the Indonesian government that is certifying each and every batch as being wild."
The company, which launched this month, produces its beans in Indonesia, roasts them in Athens, Greece, and then packages and distributes its products out of a space used by Bickley's web design and internet marketing business in the Renaissance Center in downtown Detroit.
Moving forward, Bickley says the company will continue to focus on growing its presence in the specialty coffee market.
Gayo Kopi's Wild Kopi Luwak coffee is available starting at $115 (3.5 oz. bag) on the company's website.
For more information, visit gayokopi.com.
Facebook Comments