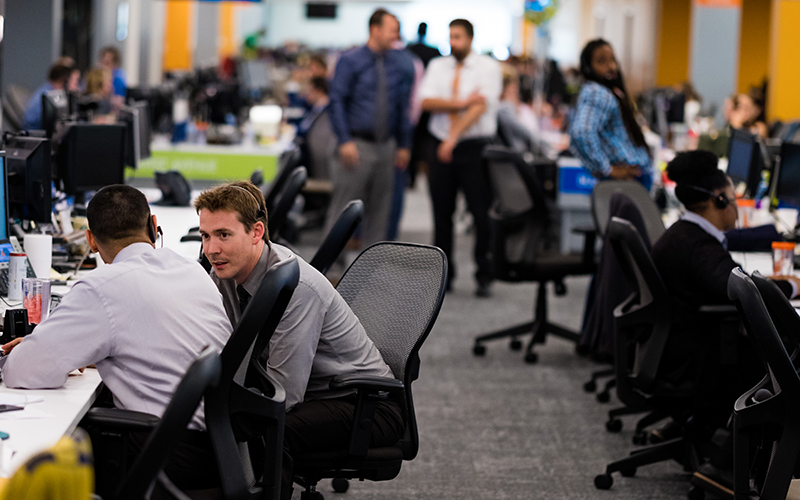 UWM Holdings Corp., the publicly traded indirect parent of Pontiac's United Wholesale Mortgage, today announced its financial results for the second quarter (Q2) of 2022, which showed a drop in loan origination volume from $59.2 billion in Q2 2021 to $29.9 billion as interest rates rise.
"UWM's scale and agility, coupled with the momentum of the broker channel drove outstanding results in the second quarter," says Mat Ishbia, chairman and CEO of UWM. "Not only were we able to deliver strong profitability, we also continued our streak of delivering significant purchase volume. We remain committed to providing elite service, technology and speed to enable our clients, independent mortgage brokers, to shine and grow in any market environment."
It reported a net income of $215.4 million, a 55 percent increase compared to $138.7 million of net income in Q2 of 2021. It saw a total gain margin of 99 basis points (bps) in Q2 compared to 81 bps year-over-year.
The company's total equity of $3.2 billion in Q2 was compared to $2.7 billion year-over-year. The unpaid principal balance of mortgage servicing rights (MSRs) increased to $308.1 billion with a weighted average coupon (WAC) of 3.19 percent as compared to $260.5 billion with a WAC of 2.97 percent in Q2 2021. Its total assets decreased to $11 billion from $16.9 billion last year.
BOLT, the company's latest underwriting technology, launched in Q3 of 2021 and saw adoption increase from Q1 to Q2 of 2022, along with cutting application to clear to close (CTC) on conventional loans that utilize BOLT by an average of approximately 4 business days, while also improving underwriting efficiency.
UWM's 0.69 percent 60+ days delinquency and its 0.49 percent forbearance rates in the quarter are better than the industry averages of 1.7 percent and 0.81 percent, respectively, highlighting the strength of the company's credit quality.
UWM also launched Boost, an exclusive platform which provides independent mortgage brokers with streamlined access to purchase tailored leads, stay in touch with past clients, connect with real estate agents, and opt into live call transfers. This new platform is designed to support additional long-term business growth for the wholesale channel.
Facebook Comments