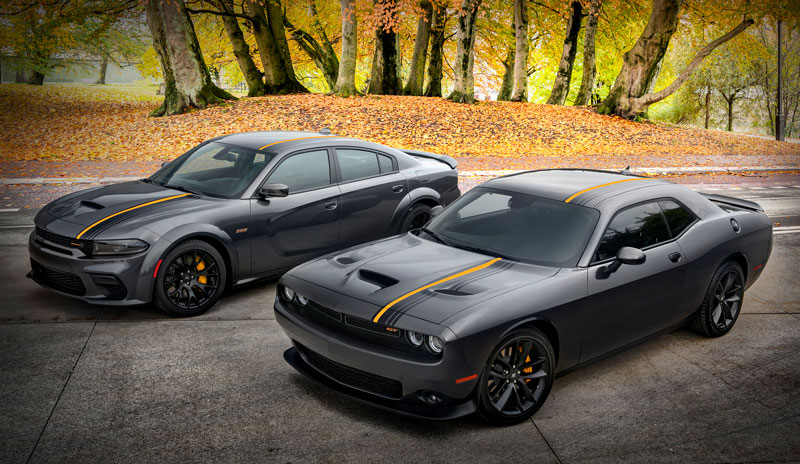 The Dodge brand of Stellantis in Auburn Hills is planning to discontinue its celebrated Charger and Challenger muscle cars by 2024 and will be replaced by an electric speedster, a plug-in hybrid, and a third new vehicle, according to a report in Motor Trend.
The move toward electric vehicles is part of Dodge's Never Lift two-year business plan introduced earlier this month that promises a minimum of one product- or automotive-enthusiast-related announcement every three months.
In an interview with the enthusiast publication, Dodge CEO Tim Kuniskis outlined the cadence for the muscle car transformation.
An electric muscle car concept will be revealed in early 2022. A plug-in hybrid will go into production by the end of next year. The current lineup of muscle cars will cease production in 2024.
He also mentioned that a "significant new vehicle" could be forthcoming.
"More than gas, more than batteries, what fuels our run to tomorrow is attitude, a belief that we can always push harder, run faster and flat-out over-deliver on behalf of the brand and the Brotherhood of Muscle," Kuniskis said when Never Lift was announced.
Facebook Comments