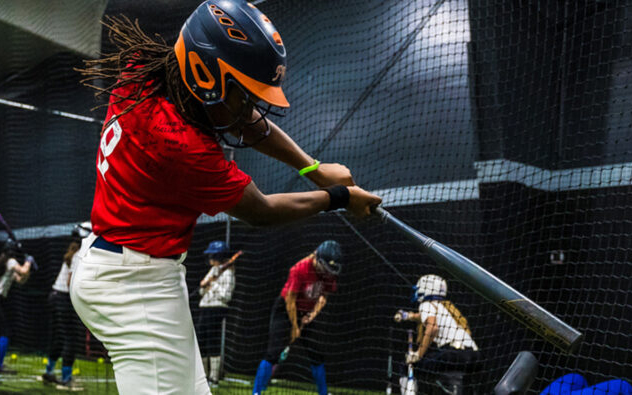 EL1 Sports, a leading national youth sports training company, is expanding its footprint to Clinton Township with the acquisition of Detroit Diamond Jaxx Academy. Terms of the deal were not disclosed.
Based in Tacoma, Wash., EL1 is a national youth sports training company created by athletes, coaches, and educators. The company currently operates 15 facilities across the country, including three Los Angeles Dodgers Training Academies and five Seattle Mariners Training Centers.
It also hosts hundreds of camps, clinics, and tournaments nationwide serving tens of thousands of ballplayers.
As part of the acquisition, Detroit Diamond Jaxx Academy and its teams and programs, Utility Travel Baseball, Mumma Baseball Academy, and Diamond Jaxx Baseball, now will be owned and operated by EL1.
As part of the deal, EL1 states it will bring new resources to the facility, enabling it to serve not only current players, but also more players and families; expand their current staff; add new camps, clinics, and lessons programming for individuals and teams from the Little League level on up through elite travel ball; introduce new instructional and administrative technologies; and open up new opportunities for area athletes and members of underserved communities alike.
"Over the last 10 years, Brad Mumma has built an incredible program for travel baseball and created more play opportunities in the Detroit area," says Matt Fields, regional manager of EL1. "EL1's resources and infrastructure will support his continued efforts to give every young baseball and softball player an opportunity to develop as a person and player, as well as integrate our operational and administrative tools to grow and support the business."
EL1's multifaceted business model utilizes training facilities, mobile camps and clinics, and administrative support to help make youth sports run more efficiently, profitably, and equitably.
The company's approach with training facilities is typically to partner with or acquire existing operations. The strategy enables EL1 to complement, rather than compete with, local sports ecosystems by working with existing teams and facilities to provide better back-end administrative and operational support, stable job opportunities for former professional players, world-class instruction, and improved technology and training tools.
"At Mumma Baseball Academy we value not only growing these young players as athletes, but also developing them personally, through philanthropic initiatives and volunteering." says Brad Mumma, founder of Mumma Baseball Academy. "Our values align perfectly with EL1's and now with this huge volume of support, we can make an impact on the community on a much larger scale through the growth of our programs and transformation of our facility."
The acquisition supports EL1's mission to grow the games of baseball and softball by expanding access to high-quality instruction for players of all skill levels, ages, and socioeconomic backgrounds.
In February, EL1 announced the launch of five Mariners Training Centers with the Seattle Mariners, and recently announced its expansion to the East Coast with the acquisition of a combined five facilities in Philadelphia and Detroit.
In March 2022, EL1 entered into a partnership with Major League Baseball as its "youth baseball and softball training partner." Among the key goals of the partnership are to expand access to underserved populations and communities, and to grow fan interest by increasing participation in the sport.
In July, EL1 acquired Quickball, the fast-paced baseball and softball sport and instructional program.
For more information, visit el1sports.com.
Facebook Comments