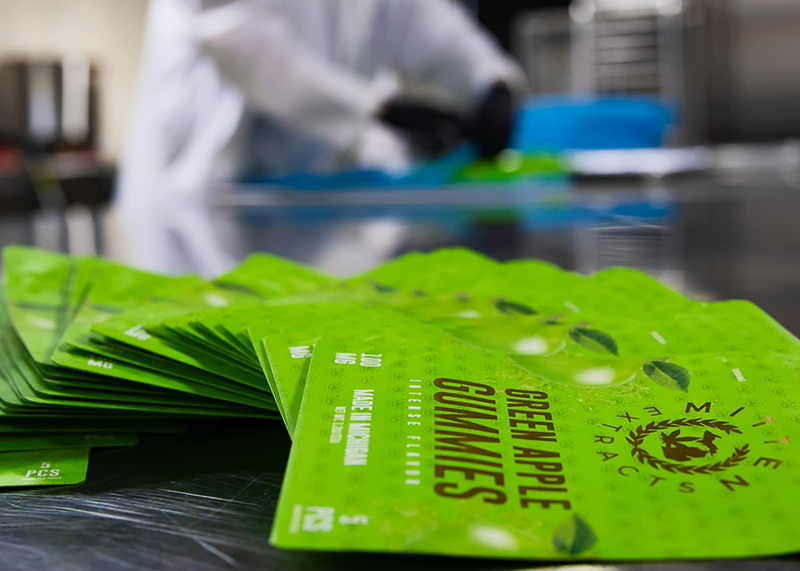 Mitten Extracts in Troy, a cannabis concentrates brand producing vapes and edibles in Michigan, today announced the launch of its wholesale brand Mitten Distro.
Operating a 70,000-square-foot commercial grow facility and two processing facilities, the brand provides Michigan-made cannabis products to more than 280 retailers, making it one of the largest industry wholesalers in the state.
Founded in 2018, Mitten Extracts was developed in the Michigan caregiver market by two friends, Jacob Saboo and George Hallak, with a mission to deliver a brand focused on potency, locality, and craft.
With the success of Mitten Extracts, Mitten Distro has expanded its product portfolio to offer both Wonderbrett and Ric Flair Drip to retailers. Across its brand portfolio, Mitten Distro contains a diverse product selection; with more than 80 current skus and an additional 50 skus coming to the Michigan market in the coming months, the company gives retailers a one-stop-shop for all their product needs.
"It is the relationships we have fostered with Michigan retailers that allows Mitten Distro to maintain such a large footprint in the state," says Hallak, co-founder of Mitten Extracts. "Distributing a breadth of products from brands like Wonderbrett and Ric Flair Drip ensures our partners have access to the best of the best. We couldn't be more excited for this next phase of growth."
Wonderbrett, a legacy California brand founded in 2014, is known as both an innovator and purveyor of the highest quality and most sought-after products. Last year, the company entered the Michigan market to offer customers premium flower. Strains launched in Michigan include Pink Picasso, Melon OG, Black Orchid, Orange Banana, Peach OZ, and Grapes of Wrath, available in eighths, smalls, 1 grams, and pre-rolls.
The Ric Flair Drip Cannabis line, developed under Carma HoldCo's brand house, was officially launched in Michigantoday to more than 90 retailers. Founded by professional wrestling icon Ric Flair, the brand's products are available in eighths, vapes, and pre-rolls, which come in strains including Indica (The Ultimate Recovery), Sativa (Making You the World Champion of Your Empire), and Hybrid (Keeping you Wheelin' and Dealin').
"Our partnership with Mitten Distro allows us to offer Michigan consumers my favorite cannabis products that have personally helped me find wellness, joy, and elevate my state of mind," says Flair.
Facebook Comments