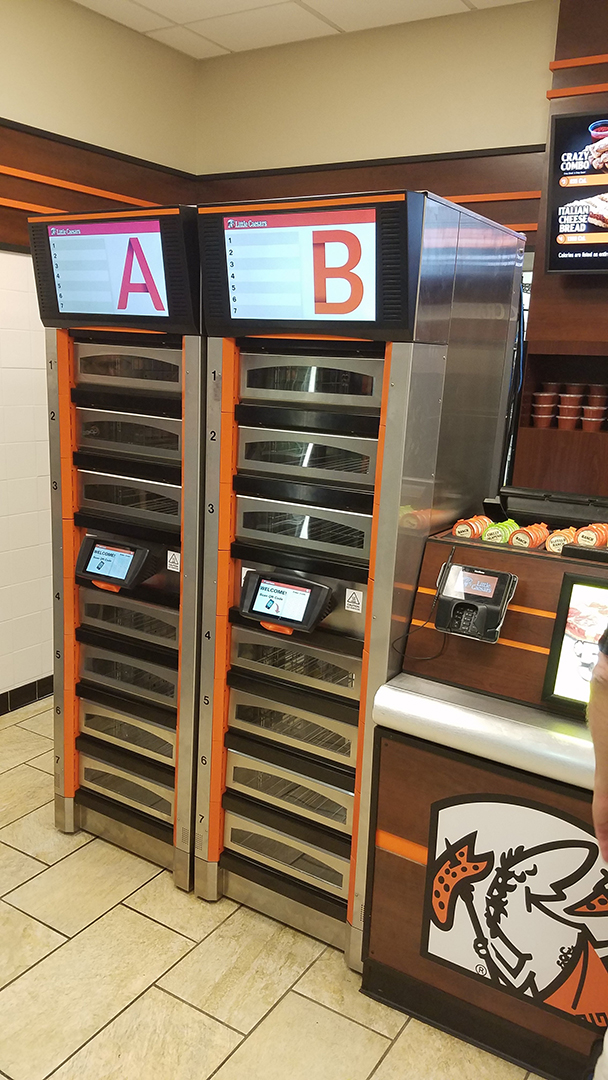 Detroit-based Little Caesars today announced it has completed the installation of its Pizza Portal pickup in nearly all of its U.S. stores. Customers are now able to order and pay ahead, then bypass the counter and pick up their food from the Pizza Portal pickup.
The heated, self-service mobile order pickup stations are located next to the counters. Customers can use the mobile app to order and prepay, and the app will notify customers when the order is ready. Once at the store, customers will input a three-digit pin or scan a QR code to open the secured compartment at the Pizza Portal pickup station and remove their order.
"We are constantly striving to enhance the guest experience for all customers, no matter how they choose to access Little Caesars," says David Scrivano, president and CEO of Little Caesars. "We remain deeply committed to our core pillars of value, convenience, and quality, and are continually researching to understand what customers want, both now and in the future. We're using our Pizza Portal pickup and mobile app to expand our offerings, as well as evolve our business model in an increasingly diverse and digital marketplace."
The Pizza Portal pickup was co-designed by Apex Supply Chain Technologies, an automated dispensing system company.
The Little Caesars mobile app most recently added touch ID/fingerprint and face ID login functionality. It also features a store locator, a custom pizza builder, order scheduling, and the option to save favorites for quick ordering later.
Facebook Comments