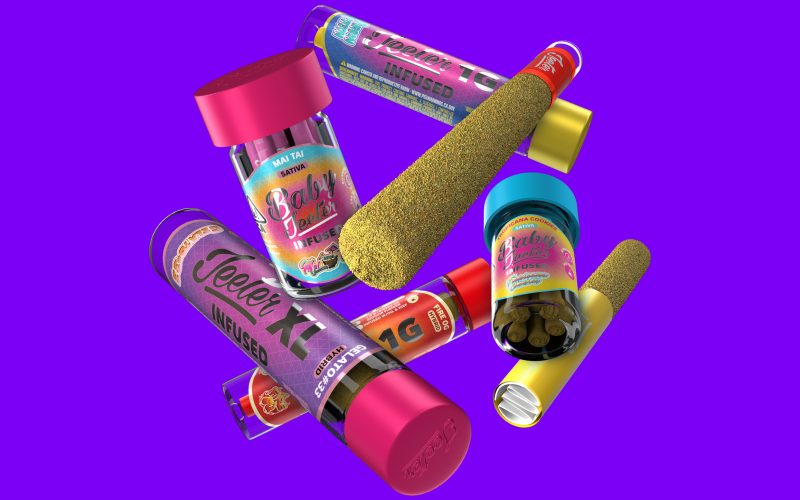 Jeeter, one of the best-selling pre-roll cannabis brands in the U.S., today announced it is expanding into the Michigan market by offering its infused pre-rolls at more than 45 dispensaries throughout the state beginning Friday, June 3.
In order to support the process in Michigan, Jeeter has set up a headquarters in Detroit at a 17,000-square-foot facility that will have more space added over time. With more than 220 new employees throughout the state, Jeeter will continue to expand in Michigan and intends to hire upwards of 500 employees before year's end.
The job roles range from administrative to marketing and agriculture to product management.
"2022 has been an incredible year for us thus far and adding a new headquarters and growing team in Michigan further underscores that," says Sebastian Solano, co-founder of Jeeter.
Lukasz Tracz, co-founder of Jeeter, added: "We are over the moon about launching and expanding in Michigan, and can't wait to celebrate with our Jeeter family through a series of really dope events we have slated."
The company's infused pre-roll products are made with a combination of cannabis flower and its "liquid diamonds" cannabis concentrate to enhance the flavor and potency compared to a traditional cannabis flower pre-roll. Strains include Peach Ringz, Banana Kush, Orange Soda, and many more.
Jeeter has built an audience throughout California both for its high-quality products, as well as the culturally relevant and stylish packaging. Leveraging the founders' background in high-energy live events, Jeeter's boutique drops are often events in and of themselves, creating over-the-top buzz, long lines at the dispensaries, and selling out in minutes.
Attracting the best-in-class artists, musicians and athletes as fans, Jeeter most recently collaborated with NBA legend Dwayne Wade and NFL great Ricky Williams on exclusive drops.
To celebrate Jeeter's launch in Michigan, the team is taking its experiential events to the local community, starting with a series of Jeeter Night pop-ups in Detroit, Ann Arbor, and beyond.
The company has also put together an exclusive pride edition pre-roll package that will feature a custom strain for the month of June and benefit local LBGTQ+ organizations.
For more information about the company and its products, click here.
---