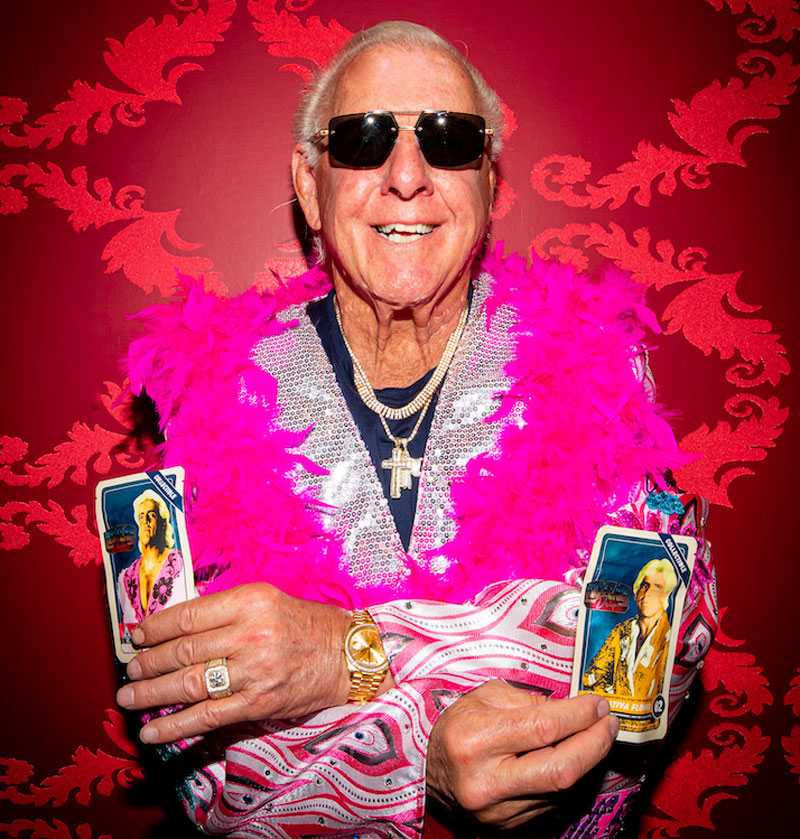 Troy-based Cloud Cannabis is partnering with former boxing champion Mike Tyson's Tyson 2.0 to bring former professional wrestling champion Ric Flair's inaugural cannabis line, Ric Flair Drip, to dispensaries across the state.
Ric Flair Drip soon will be available to retailers including House of Dank, Jars, Dispo, Puff, Consume, and Quality Roots. Cloud Cannabis has dispensaries in Ann Arbor, Cedar Springs, Detroit, Gaylord, Kalamazoo, Muskegon, New Baltimore, Traverse City, and Utica.
"For anyone looking to elevate your mind and experience Big Ric Energy, Ric Flair Drip cannabis has offerings for every type of consumer," says Ric Flair, founder of Ric Flair Drip Inc. "Michigan fans will soon have access to my favorite cannabis products that have personally helped me find wellness, joy, and elevate my state of mind."
Ric Flair Drip offers pre-rolls, flower, vapes, and edibles.
"Tyson 2.0 and Cloud Cannabis consumers across Michigan, the first state in the Midwest to legalize recreational cannabis in 2018, will experience Ric Flair Drip products, our second celebrity cannabis line created to reflect Ric's larger-than-life spirit and embody his dedication to serving his fans," says Chad Bronstein, co-founder, president, and chairman of Tyson 2.0. "For the canna-curious or enthusiasts, Ric Flair Drip provides accessible, high-quality products and we're looking forward to serving the Michigan community with our newest line."
Facebook Comments