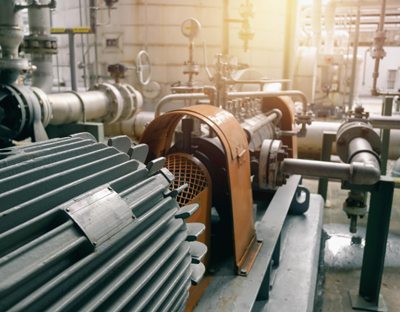 Everactive, which has an office in Ann Arbor, launched its machine health monitoring solution, which is designed to deliver real-time, maintenance-free insights into the health of rotating equipment such as motors, pumps, fans, and compressors.
The company's wireless sensor network operates without batteries, instead using the company's Eversensors, which are powered exclusively from low levels of harvested energy – in this case, a warm machine surface or dim indoor light.
By transmitting vibration, temperature, and magnetic field data to the cloud continuously, Everactive's solution detects machine faults early, using batteryless sensors that never require maintenance.
"Our machine health monitoring solution alerts plant operators to critical machine issues in real-time and across all machines, resulting in increased uptime, improved equipment efficiency, and reduced energy usage," says Bob Nunn, CEO. "Without the maintenance and waste that comes with batteries, plants can implement predictive maintenance at scale, delivering the type of pervasive remote monitoring that has become all the more vital in the wake of COVID-19."
The system is designed to reduce upfront and ongoing costs. It includes batteryless Eversensors that transmit machine health data every minute through an internet of things gateway to the company's cloud-based analytics platform, Evercloud, which then provides analysis and trend data across a variety of parameters. Evercloud sends real-time alarms through email or SMS as issues are identified.
Currently available for field trials, plant-wide production availability is slated for the end of June.
Hundreds of millions of rotating machines consume 53 percent of the world's electricity, according to Everactive. The most consequential machine failures result in unplanned downtime, costing manufacturers $260,000 per hour in lost productivity, according to Aberdeen. Aging and poorly maintained equipment increases electricity bills and routine maintenance costs.
Addressing machine failure with zero-maintenance, self-powered sensors enables widespread coverage without added battery management costs.
Everactive provides continuous monitoring at an annual rate. Its devices are rated for 20 years without the need for maintenance. The noninvasive installation process uses either a magnetic, bolt-on, or epoxy attachment.
Facebook Comments