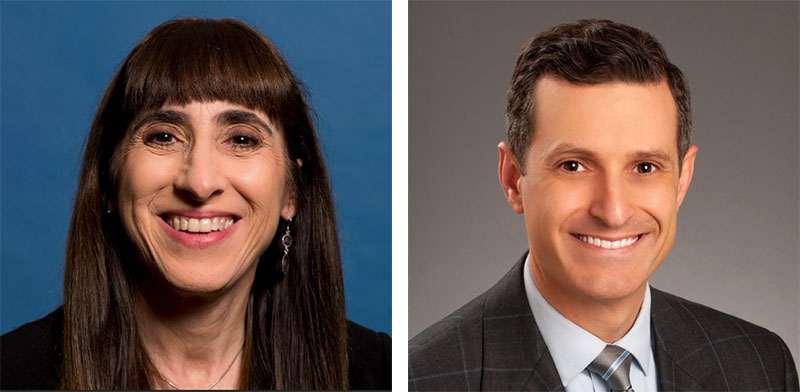 Eastern Michigan University in Ypsilanti has named Ann Eisenberg dean of the honors college and Brian Pappas assistant vice president for academic affairs.
Eisenberg is a psychology professor with experience in the oversight of honors colleges and associated programs.
During her 36-year tenure at the University of Texas at San Antonio, Eisenberg had roles in the honors college. She served as director of the Office of Scholar Development and Post Graduate Advising from 2016-2018 and served as associate dean of the Honors College from 2002-2015. She was interim dean of the honors college from 2015-2016.
After completing her bachelor's and master's degrees in psychology at John Hopkins University, she completed her doctorate in developmental psychology from the University of California at Berkeley. She began her position on Aug.1, and her annual salary is $150,000.
Starting in 2017, Pappas served as an assistant professor of public policy and administration and director of the Conflict Management Program in the School of Public Service at Boise State University. He worked with the provost's office, human resources, and campus stakeholders to develop a leadership support and development program for department chairs, deans, and directors regarding conflict resolution, strategic planning, and process improvements.
Previously, Pappas was a clinical professor of law at the Michigan State University College of Law. He also served as director of the college's Conflict Resolution Clinic in 2016-2017. From 2008-2017, he was associate director of the Alternative Dispute Resolution Program at the MSU College of Law.
After completing a bachelor's degree in political science and a master's degree in public policy from the University of Michigan, Pappas earned a Master of Laws degree from the University of Missouri-Columbia School of Law and a juris doctorate at Wayne State University Law School.
He started at EMU on June 1. His annual salary is $150,000.
Facebook Comments