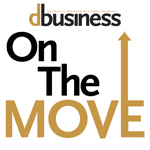 GRAND RAPIDS — Matthew W. Bower, Dennis M. Devaney, and Richard P. Manczak have been elected partners at Varnum in the firm's Novi office.
Bower, far left, is a business and corporate attorney with a focus on general business, contracts, transactions, employment and private equity. He has a particular emphasis in representing technology, Internet and software startup to mid-sized companies, advising startup companies. He also practices intellectual property law, specifically copyright, publishing, and licensing. In addition to his practice, Bower, from Bloomfield Hills, serves on the boards of Creative Many and Michigan Youth Arts Association. Bower has bachelor's in fine arts from the University of Michigan and his J.D. from the Benjamin N. Cardozo School of Law in New York.
Devaney, middle, of Commerce Township, is an experienced labor and employment attorney, representing clients in labor and employment disputes, litigation and regulatory matters. He also counsels clients on international trade issues and was actively involved in significant trade initiatives including WTO and NAFTA. He is a former nember of the National Labor Relations Board and Commissioner of the U.S. International Trade Commission. He has a bachelor's and master's degree from the University of Maryland and his J.D. from Georgetown University Law Center.
Manczak, right, is a corporate and transactional business attorney with extensive experience in all major areas of corporate, business and commercial law. He focuses on mergers and acquisitions, complex business transactions, venture capital and private equity finance, and startup and early state companies. In addition to his corporate practice, Manczak , of Ann Arbor, formerly served as general counsel to a consolidated group of over 80 privately-held companies. Manczak serves as a board member and secretary on both the Great Lakes Literary Arts Council and Michigan Sustainable Energy Coalition and is a member and volunteer for the Huron River Watershed Council. He has a Bachelor of Arts in social science and a MBA in finance from Michigan State University and a J.D. from the University of Denver College of Law.
---