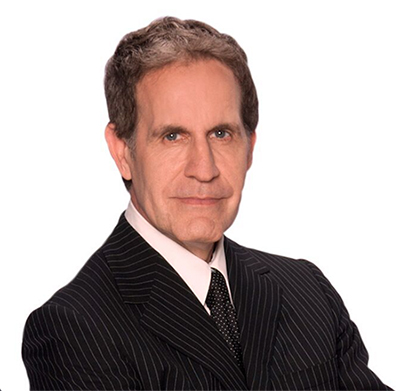 Troy's Trion Solutions, a national professional employer organization, has named Jeffrey R. Caponigro as executive vice president of corporate communications and marketing.
"Everyone at Trion understands the importance of our reputation and brand, and Jeff Caponigro has played a big part in helping to establish and maintain a positive profile for our company. It will be fantastic to have Jeff on our leadership team and at our new corporate office when we move in January," says Craig Vanderburg, COO.
Caponigro is a long-time public relations and marketing executive who founded Southfield-based Caponigro Public Relations (CPR) in 1995 and has had Trion as a client for the past three years. CPR will continue operating with Caponigro as CEO, and Caponigro will relocate CPR to Trion's new headquarters in Troy.
"Jeff Caponigro has made a tremendous contribution to Trion Solutions in the past few years with his counsel and tactical implementation as Trion has grown rapidly," says David L. Stone, co-founder and president of Trion. "We are thrilled to have Jeff as our chief reputation and marketing officer while also allowing him to continue working with his other clients."
Trion Solutions manages payroll, benefits, health and workers' compensation insurance, and regulatory compliance for more than 600 small- to mid-size businesses throughout the United States with more than 40,000 client-company worksite employees. Trion's offices are located in Troy, Traverse City, and Aventura, Fla.
Caponigro is accredited in public relations and an inductee in the Public Relations Society of America's College of Fellows. He served six years on Central Michigan University's board of trustees, including as chairman and vice chairman, and is a former chairman of Metropolitan Affairs Corp. He is also the author of "The Crisis Counselor: A Step-by-Step Guide to Managing a Business Crisis," which has been published in five languages and used in higher education and businesses around the world.
"I can't say enough about Trion co-founders Bonner Upshaw III and David L. Stone, as well as Chief Operating Officer Craig Vanderburg, Chief Sales Officer Mark Davidoff, Chief Legal Officer James Baiers, Chief Financial Officer Andrew Kirk and Chief Technology Officer Pathik Mody," says Caponigro. "I have worked closely with all of them the past few years and, collectively, the leadership team is as good as it gets. The team members working throughout Trion are equally as impressive in their respective roles."
Caponigro earned degrees in journalism and English from Central Michigan University and was inducted into the university's Journalism Hall of Fame in 2009.
Facebook Comments