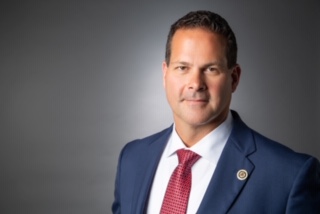 New York-based magazine Employee Benefit Adviser has honored David Sokol, president and owner of Troy's Wilshire Benefits Group, with the Adviser of the Year award for 2018.
Sokol is recognized for his leadership of Wilshire Benefits Group, boosting agency growth from $1.1 million in 2013 to more than $3.7 million in 2017. He and his team of employee benefits consultants provide guidance and benefit solutions to business owners and their employees.
After graduating from the United State Military Academy with a bachelor's degree in engineering, Sokol went on to earn his master's degree in business administration and human resource management from Oakland University. He served as an Army captain in Kuwait and Iraq during Operations Desert Shield and Desert Storm, for which he was awarded the Bronze Star.
Sokol is a wealth management adviser affiliated with the Seitzinger Network Office of Northwestern Mutual in Troy.
Facebook Comments