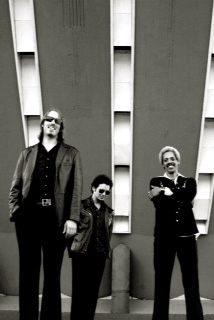 DETROIT — Marking 85 years of nurturing Detroit's young people and families, The Children's Center celebrates its continuing mission of service and thanks its supporters by showcasing Detroit-grown food, music and art at "Tour de Fork" on Oct. 3.
Presented by Ford Motor Co., Tour de Fork is a strolling dinner party featuring local chefs preparing Detroit-grown and prepared cuisine and craft cocktails, entertainment showcasing local musicians, and inspiring artwork created by the community youth.
"It is truly special that we can celebrate this milestone with those who have been with us all along the way," Debora Matthews, President and Chief Executive Officer of The Children's Center, said. "Since our founding, the Ford family and Ford Motor Company have supported our mission and work to help families heal, grow and thrive."
Tour de Fork takes place Friday, Oct. 3 from 7 to 11:30 p.m. at the A. Alfred Taubman Center for Design Education, Benson & Edith Ford Conference Center, 485 West Milwaukee Street, Detroit, Michigan, 48202.
WDIV-TV's Lauren Sanders will serve as the evening's master of ceremonies. Sanders, who prepares organic foods for her family, exemplifies the whole-family, whole-child approach of The Children's Center's expert and compassionate services.
Tickets for Tour de Fork are $150 per person. Tickets and reservations can be purchased by phoning The Children's Center at (313) 262-1085 or online through Oct. 2 at thechildrenscenter.com/85anniversary. Day-of-event tickets also are available at the door on Oct. 3 for $175.
Tour de Fork highlights a wealth of musical talent with an eclectic mix. The evening includes performances by The Brothers Groove, Blaire Alise & The Bombshells, Nightline, Sean Blackman, The Bob Mervak Trio, Benny Edwards, and The KDJ Trio.
Among chefs and restaurants offering local fare are Jake Williams of Sarap, Chef Chris Franz of The Rattlesnake Club, Garden Bowl/Majestic, Corridor Sausage, and Great Lakes Coffee. In addition, Bailout Productions will serve their signature craft cocktails and crafted "soft" drinks, as well as local beer and wines.
Five evocative pieces of artwork created by children served by The Children's Center will be available for purchase at a live auction led by auctioneer Robert DuMouchelle. The paintings poignantly illustrate just some of the challenges faced by the more than 7,500 Detroit children and families served annually by The Children's Center.
Other sponsors include Gold Sponsors, Harman International, KPMG; Silver Sponsors Bank of America, BHPI, Blue Cross Blue Shield, Faurecia, MGM Grand, PNC, Robert Bosch Corporation, Schecter Benefits Advisors and St. John Providence Health System.
Facebook Comments