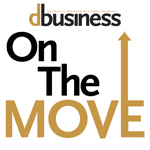 DETROIT — The Heat And Warmth Fund has appointed April Donaldson, David Rouls, and Jim Ross to its board of directors.
Donaldson is an executive vice president at Strategic Staffing Solutions where she is part of the sales strategy team and also oversees the company's managed service provider practice. Donaldson, of Royal Oak, attended Oakland Community College and the University of Phoenix and is a Certified Contingent Workforce Professional through Staffing Industry Analysts.
Rouls, the managing director for Accenture's Utility Industry business, has more than 20 years of experience in the electric, gas, and water utilities industry. Specifically, he has worked extensively in areas of operations, asset management, and smart grid.  Rouls earned a Bachelor of Science degree from Lawrence Technical University and lives in Bloomfield Hills.
As the executive vice president of business operations and strategy for Palace Sports & Entertainment, Ross oversees corporate partnerships, premium sales, business development, and the data and analytics departments.  Ross earned a Bachelor of Arts from University of Colorado in journalism and Public Relations. He also attended The Sports Management Institute Executive Program sponsored by University of Notre Dame, University of North Carolina, and the University of Southern California. He lives in Bloomfield Hills.
The Heat and Warmth Fund  is a Detroit-based leading provider of utility assistance for Michigan residents in need. THAW is an independent non-profit agency that provides low-income individuals and families with emergency energy financial assistance.
Facebook Comments