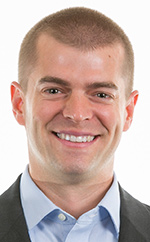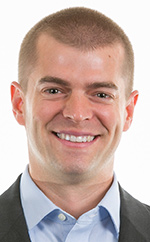 SmithGroupJJR, a national architecture, engineering, and planning firm, has promoted Matt Alleman, Chad Brintnall, Tony Catchot, Andrew Mannion, Nick Salowich, Lori Singleton and Diane Syer to principal at the firm's Detroit and Ann Arbor offices.
Alleman is a senior leader within the lighting design studio at the Detroit office and has served in expanding the group's practice and portfolio, domestically and abroad. Recent notable projects include the new $261 million Biological Science Building at University of Michigan, currently under construction; and the University of Pennsylvania's Neural-Behavioral Sciences Building, slated for completion in the spring.  Alleman is a certified lighting professional and a member of the International Association of Lighting Designers.
Allenman, of Plymouth, earned Bachelor and Master of architectural engineering from Pennsylvania State University.
Brintnal, in the firm's Ann Arbor office, has more than 15 years of experience. He has been recognized as one of  the firm's most creative landscape architects and specializes in planning and development of resorts, hospitality-based destinations, and urban landscape and waterfront projects.
Brintnall's portfolio of work includes the new 70-acre, 600-slip Makronisos Marina and Resort in Ayia Napa, Cyprus; and a universal-access playground planned for Gallup Park in Ann Arbor.
Brintnall, of Ann Arbor, s a registered landscape architect and earned a Bachelor of Arts in biology from The College of Wooster, followed by a master of landscape architecture from The Ohio State University Austin E. Knowlton School of Architecture.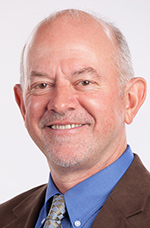 Catchot has been an active member of the design community for more than 30 years. He works as a senior campus planner after having served as the assistant university planner at the University of Michigan for 10 years. Catchot was previously employed with SmithGroupJJR. He specializes in campus master planning and site design for various project types and sizes, and is adept at developing ideas to build consensus between campus and community stakeholders. Clients include the University of Michigan, the U.S. Air Force Academy, and Louisiana State University.
Catchot, of Ann Arbor, is a registered landscape architect in Michigan and received a bachelor's in landscape architecture from Louisiana State University.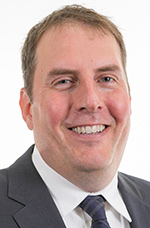 Mannion has more than 15 years of experience as a designer and project architect. A senior team member within the firm's Detroit office, Mannion is leading design efforts for a new corporate headquarters and research and equipment testing center for the Dürr Group in Southfield. Also included in his portfolio is the $63.5 million University of Michigan South Quadrangle renovation project.
Mannion, of Windsor, Ont., obtained professional licensure from the Ontario Association of Architects  and is a LEED accredited professional. He is a graduate of the University of Waterloo, where he earned a bachelor of architecture and environmental studies.
Salowich serves as leader of the science and technology studio in the firm's Detroit office. He is an architect and senior project manager with more than 30 years of experience developing and managing complex projects. Salowich is serving as principal-in-charge on Wayne State University's new $40 million Mike Ilitch School of Business Administration, targeted for completion in 2018; and project manager for Michigan State University's College of Human Medicine Grand Rapids Research Center, estimated to cost $61 million and currently under construction.
Salowich, of Royal Oak, is a registered architect in Michigan and earned a Bachelor of Arts in architecture and master of architecture from Lawrence Technological University.
Singleton works in the firm's Ann Arbor office as a senior landscape architect with more than 15 years of experience. She has extensive expertise designing and implementing transformative downtown and higher education environments, public open spaces, and natural system corridors.
Current projects include Wayne State University's new $40 million Mike Ilitch School of Business Administration; the highly-anticipated $257 million Detroit Events Center, and its surrounding 50-block area known as The District Detroit, for which Singleton is serving as project manager and lead designer for landscape architecture.
Singleton, of Ann Arbor, graduated from Michigan State University with a Bachelor of Science in landscape architecture.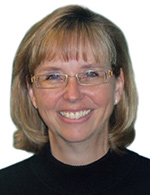 Syer, of Ann Arbor, serves as corporate director of talent development for SmithGroupJJR and is at point for developing new, comprehensive programs to benefit employees nationwide. Key accomplishments since joining the firm's Detroit office in 2012 have included the launch of a new development and training program entitled inKNOWvations, and creation of an emerging leaders initiative, a three-year series of courses that dives deeply into emotional intelligence, business acumen, client engagement, strategy and leadership skills.
Syer is a member of the Association for Talent Development, an organization dedicated to those who cultivate talent within establishments. She earned a Bachelor of Business Administration in Marketing and a Master of Science in Human Resources & Organizational Development from Eastern Michigan University.
Facebook Comments