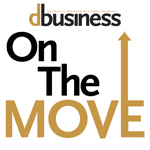 TROY — The law firm of Secrest Wardle has named Jeffrey R. Bozell and David M. Givskud as associate attorneys.
Prior to joining the Troy office, Bozell, far left, practiced domestic and international tax law at two global accounting firms and at General Motors.  Bozell has experience with tax and corporate law. He is active in the community, having served as a board member for a public charter school in Detroit and regularly volunteering with local church soup kitchens.
 Bozell earned his Bachelor of Arts degree in economics from the University of Michigan and his Juris Doctor from Boston University School of Law.
Givskud joins Secrest Wardle's Grand Rapids office in the firm's construction, family law, general negligence, insurance coverage, motor vehicle litigation, premises liability, and property, fire, and casualty practice groups. Prior to joining Secrest Wardle, Givskud was an assistant district attorney in Boston and a litigation associate at a Michigan firm handling litigation in the areas of no-fault motor vehicle insurance defense, premises liability, municipality law, and property law.
Before becoming an attorney, Givskud served in the U.S. Air Force. He earned his Bachelor of Science from Grand Valley State University, with a major in economics and history. He earned his Juris Doctor from Northeastern University School of Law.