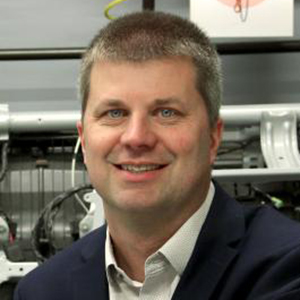 Scott E. Grasman was named the Dean of the College of Engineering at Flint's Kettering University in December 2022, following a six-month interim appointment.
"I'm humbled to serve the Kettering community, and look forward to leading partnerships for student success," says Grasman.
As dean of the College of Engineering, Grasman oversees Kettering University's engineering programs, which have a national reputation for producing successful graduates. He focuses on developing new and exciting opportunities for Kettering students so they can succeed in rapidly changing industries.
Previously, he spent six years as a professor and department head of industrial and systems engineering at Rochester Institute of Technology and the prior 10 years in the Department of Engineering Management and Systems Engineering at Missouri University of Science and Technology.
He received his bachelor's, master's, and doctoral degrees from the University of Michigan.
---