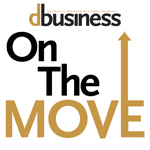 BIRMINGHAM — Schechter Wealth,  an independent investment advisory and life insurance design firm based in Birmingham, is expanding to Los Angeles, and has named  Scott Diamond as vice president, senior adviser for the region.
Diamond will be responsible for introducing Schechter's advanced life insurance strategies to Los Angeles area CPAs, attorneys, and personal advisers of high net worth individuals, families, and business owners.
Prior to joining Schechter, Diamond was president of Roxbury Consultants where he designed customized, executive benefits programs to help clients retain, attract, and motivate their talent, and was a nationally recognized benefits and compensation resource. He also has experience in sophisticated financial approaches to the individual life insurance market, including both traditional life products and private placement variable life contracts. He was also a senior vice president at MullinTBG, where he worked with Fortune 1000 companies.
Diamond is securities registered in his home state of California in addition to Minnesota. He earned a bachelor's degree at the University of Texas.
---