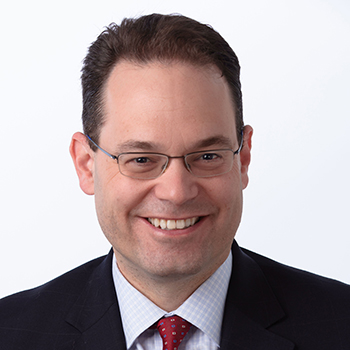 DFCU Financial, a Michigan credit union based in Dearborn, announced Ryan Goldberg as its new president and CEO, succeeding Mark Shobe, who served in the role for 22 years.
Ryan brings 30 years of experience in retail banking, wealth management, commercial banking, and retirement services. He joins the credit union from Alerus Financial Corp. where he served as executive vice president and CRO.
Locally, he was head of retail banking for Flagstar and led the largest acquisition in the company's history (52 branches from Wells Fargo) which doubled the customer base and added $1.7 billion in deposits.
"DFCU Financial is pleased to have Ryan Goldberg as our new President and CEO. Ryan has vast banking, loan, and investment career success. He has worked and lived in metro Detroit, which will lend to a smooth transition to the greater metro Detroit and Michigan communities," says Jim Cowper, chairman of the board.
"DFCU has a longstanding commitment to our membership. The Board of Directors has great expectations that Ryan Goldberg will continue our tremendous member service. The goals for the future will be continued loan and deposit growth for our members and the communities we support."
Goldberg received his bachelor's degree from Florida State University.
Facebook Comments