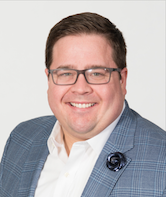 Birmingham-based law firm Kostopoulos Rodriguez (KORO) today announced the appointment of Ryan C. Plecha as senior counsel in the firm's litigation practice group. Ryan's practice focuses on complex civil and commercial litigation.
"We are thrilled to have Ryan join the KORO team. Ryan has excellent credentials, has received many accolades and has earned many client successes," says K. Dino Kostopoulos, founding and managing partner of KORO. "Most importantly, KORO is excited that Ryan's unique understanding of people, business and the law will be an asset to KORO and our clients. I am confident that Ryan will help KORO to fulfil its purpose of "taking care of businesses."
Kostopoulos Rodriguez provides several legal services, with concentrations in business litigation, business law, franchise law, real estate, banking and financial services, estate and trusts, and intellectual property.
---