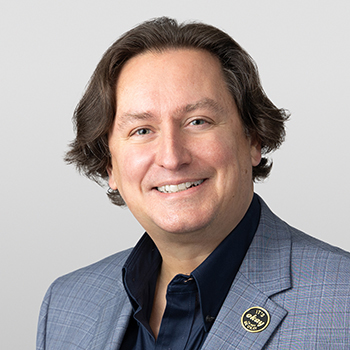 Roy Sexton of Detroit's Clark Hill has begun his term as president of the 2023 Legal Marketing Association (LMA) International Board of Directors. LMA represents thousands of legal marketing and business development professionals around the globe and is based in Chicago.
Sexton is the director of marketing at Clark Hill, where he helps lead marketing, branding, and communications efforts, collaborating with the firm's team of marketing and business development professionals.
He has nearly 20 years of experience in marketing, communications, business, and strategic planning. He has been heavily involved in LMA as a regional and international leader and serves on numerous nonprofit boards and committees.
"I am honored to continue to serve on the LMA International Board of Directors, now as its president. I look forward to the furthering the association's important work," says Sexton. "LMA will continue to provide new and outstanding programming and opportunities for professional development and networking to our members and advocate for our profession, locally, regionally, and internationally."
Sexton earned his bachelor's degree from Wabash College and holds two master's degrees from The Ohio State University and the University of Michigan.
"LMA would not be the strong organization it is today without the stewardship, dedication and expertise of its volunteer leaders like Roy," says Danielle Gorash Holland, CEO of the LMA. "As our president, Roy is expertly poised to advance our organization across all key channels, relying on his accomplished professional background, unique ability to lead with grace and humor, and his unwavering commitment to LMA and our members."
Facebook Comments