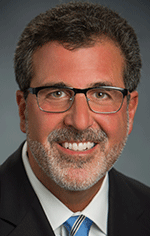 SOUTHFIELD — Redico, a national real estate development, investment, construction, and property management company, has named David Haboian as  senior vice president of operations.
In this role, Haboian, of Bloomfield Hills, will oversee the operation and management of Redico's commercial real estate portfolio.
Prior to joining REDICO, Haboian spent nearly 30 years at Kojaian Management, a national, Bloomfield Hills-based development, design, construction, and management company, most recently serving as executive vice president of brokerage.
Facebook Comments