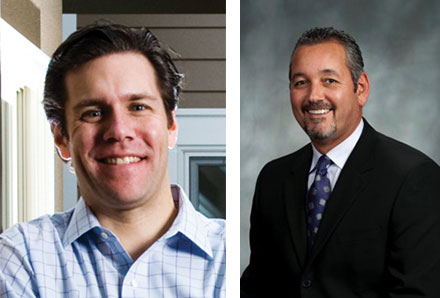 Luna Entertainment, a Novi-based gaming company, has named a director and a vice president.
Jake Zahnow is the company's new director of development. He has experience with international mergers and acquisitions at Lear Corp. and worked in corporate development and corporate accounts for JRB Enterprises. Zahnow completed his undergraduate degree at Michigan State University and his Master of Business Administration from Case Western University in Ohio.
Jim LaPorte was named vice president and has business management experience related to restaurants, oil and gas, construction, and startup ventures.
His most recent positions were in the gaming industry, and he managed more than 1,000 employees while overseeing the expansion of the Little River Casino Resort, which included 200 hotel rooms, an event center, restaurant offers, and an atrium. He left Little River to become COO and general manager of Kiowa Casino in Oklahoma. During his 11-year tenure, he added operational structure, reduced debt, and added a hotel and two additional casinos.
LaPorte earned his bachelor's degree from Augsburg University in Minneapolis and a Master of Business Administration from the University of St. Thomas in Minnesota.
Facebook Comments